We often get questions regarding whether our Dual Flow PCV will work on fuel injected applications, and the answer is yes!  Fuel injection systems can have a multitude of issues if the PCV system is not functioning properly.  Here are a few examples of fuel injected applications that are using our valve.
---
Good morning Gene,
My experience with the DF-17 PCV valve started with a comment by someone in a forum asking about PCV valve options. Someone replied stating the M/E Wagner was an option so I did a search looking for any information. The results on YouTube raised my curiosity. After having my engine completely rebuilt as noted previously I decided the DF-17 PCV valve would provide additional performance as well as eliminating the possibility of any engine oil leaks,
After receiving the valve I found it very easy to adjust according to the supplied instructions. My initial test drive was very positive as I noticed more torque and power. Everything I read about the M/E Wagner PCV was 100% accurate. I've recommended the valve to my club members at HotRods Unlimited.
Not much to say other than I'm totally satisfied and highly recommend the M/E Wager DF-17 PCV Valve.
Cheers,
David Marotta
Your advocate for M/E Wagner Orange County California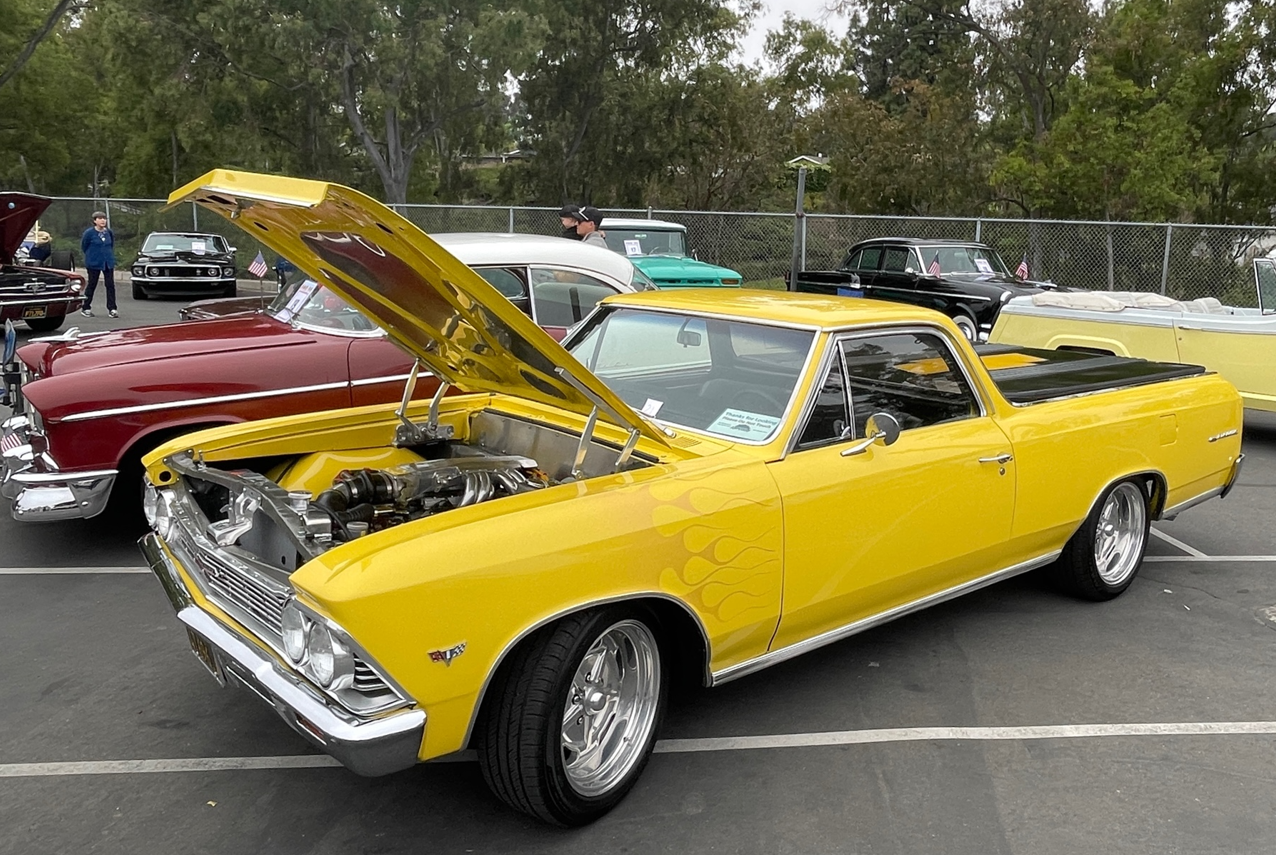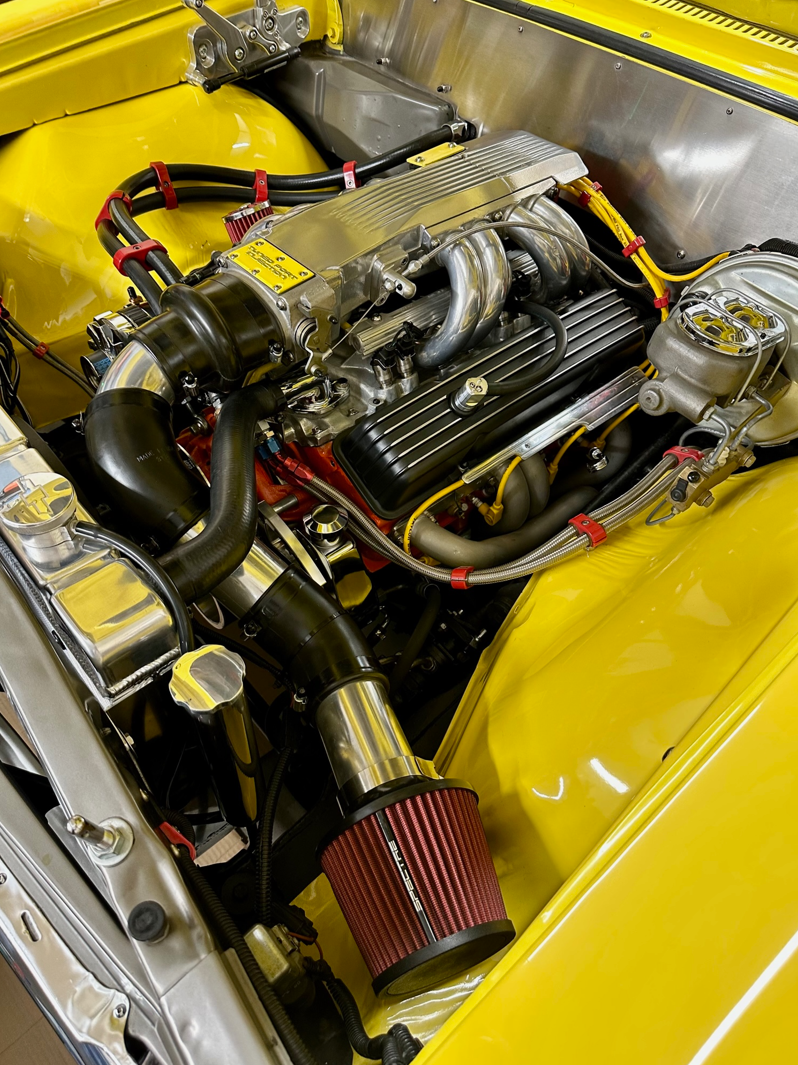 ---
Gene,
I'd like to thank you for designing and manufacturing such a quality PCV valve. I installed it on my Falcon with a Dart Iron Eagle block stroked out to 408CID with AFR 205 Renegade heads and all top quality forged internals it chassis dyno'd at 592 RWHP and 589 pound feet of torque. The Falcon is EFI using a Holley Stealth Terminator unit. It runs great and the throttle response is instantaneous. It looks just like a carburetor but is fully programmable through the ECU. I'm running 43PSI fuel pressure through fully carbon Teflon lines.
I had a small rear main oil leak and around the valve covers as well. I tried several remedies with no results. After installing and properly adjusting one of your PCV valves I was in utter amazement! Not one oil drop has been found on the entire engine assembly. I know others may be skeptical but your valve flat out works as advertised.
Yes, it seemed to be expensive but when I examined it everything is of the highest quality and it works. I'm glad that I found your product, and the money I spent on it was very little in comparison to what I have into my engine and the car overall. I even installed one on my friend's 1969 Camaro SS with a stroker in it and again….no leaks where there once was some. I'll be a customer for life! Thank you again for supplying such a quality component to the car/hot rod industry.
Dale Sizemore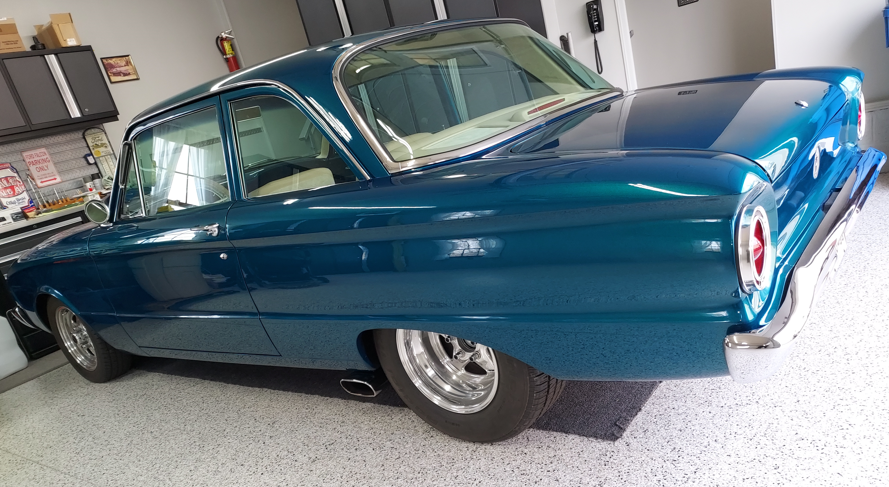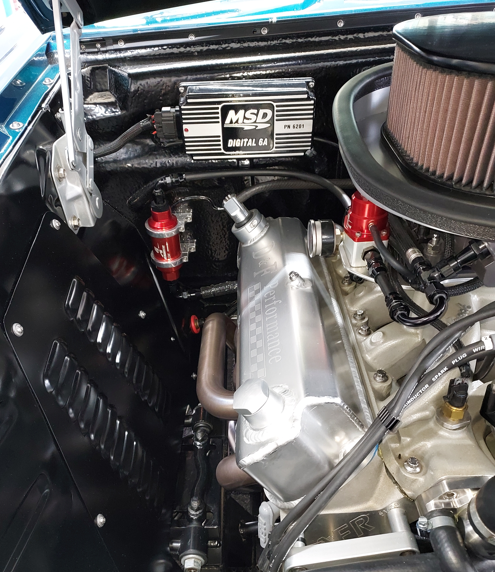 ---
M/E Wagner,
I'm glad that I could help turn a bunch of people on to the awesome product that you've built! It has really helped my car out a lot, way more than expected! I swapped to it initially as I needed to get rid of a fixed orifice valve that was in there, and others on the Vintage Mustang forum said that they really liked the tunability. I did not expect it to significantly affect my EFI idle quality and overall smoothness.
After the install, I did need to adjust my throttle body EFI idle screw down a bit, as it was trying to idle a little high. But beyond that, no other changes needed. Quite honestly, I did not expect to see any measurable change in… well, anything, after the install. My only expectation of it was that next time I was out on the highway running hard, I wouldn't come home and have oil dripping all over the headers.
Remarkably, though, the PCV valve did improve my drive quality! I've always had a bit of an erratic idle surge, and a bit of a stumble here and there on acceleration. It has never bothered me enough to want to get back in the wrestling ring with the software for another round. This new PCV has caused my idle to smooth out almost completely, and driving is much more crisp without the odd occasional stumble.
Thanks again for making such a great product!
Cheers,
Kelly Hattori (mapandamustang.blogspot.com)
Note from M/E Wagner – Kelly's Mustang was recently included in a press release highlighting how our Dual Flow PCV Valve can help with EFI system tuning.  The full press release is posted here.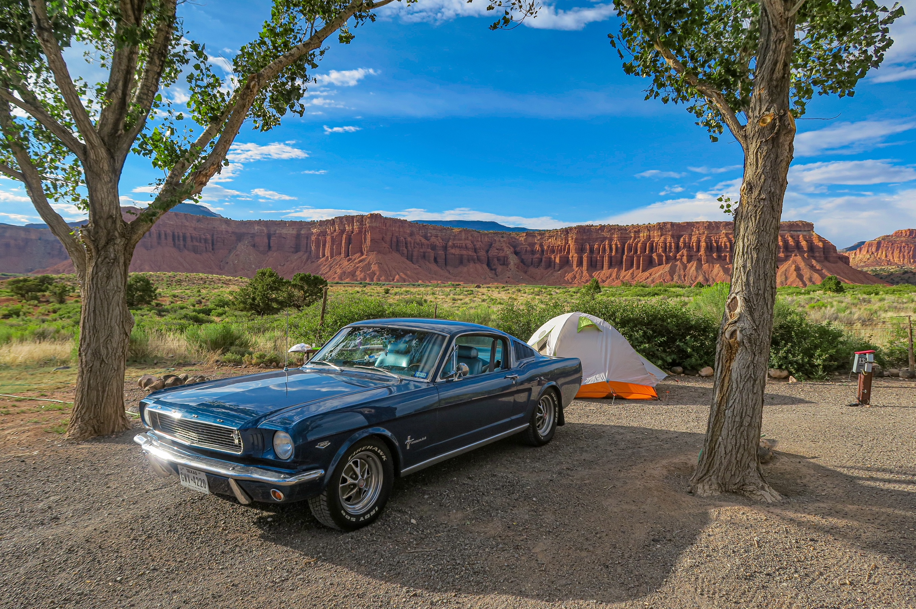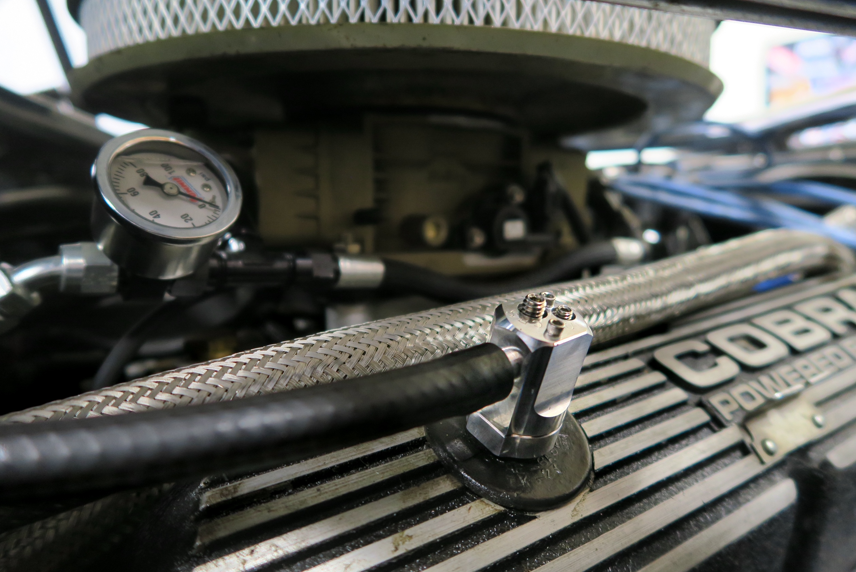 ---
Hey guys! This PCV valve was the best thing so far. My breathers and valve covers would be soaked in oil! Even after I cleaned it! Since the install I have no oil on the valve covers and in the breather! Super easy to tune!
Vincent Castro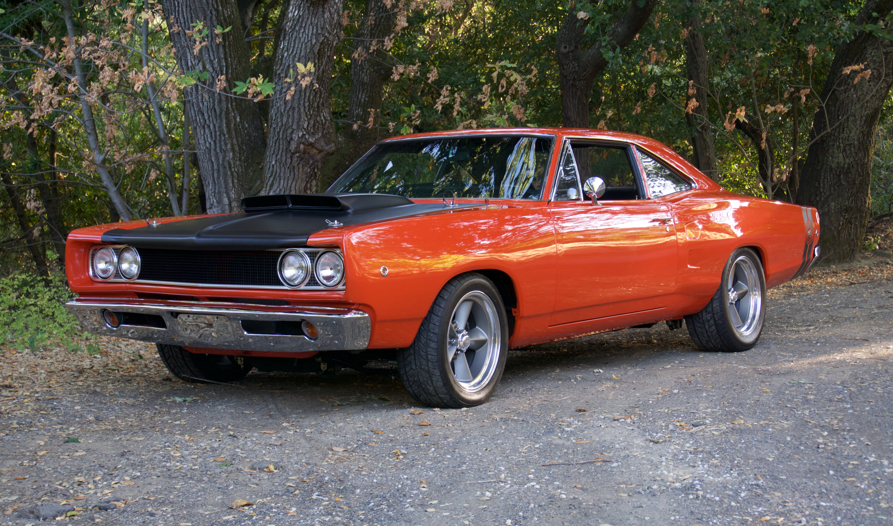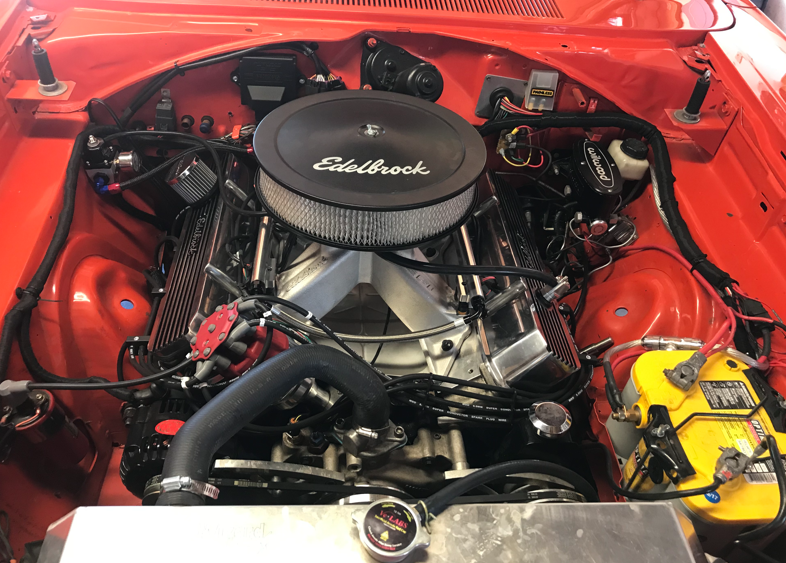 ---
This installation is in a 1994 Corvette LT-1 engine in a 1927 Ford Roadster, but applies to many GM engines 92-96. It will also have similarities to later model fuel injected engines. The reason for the installation was high pressure in the valve covers and oil pan causing oil seepage on longer runs. The original PCV value was replaced several times and nothing seemed to help until the M/E Wagner Dual Flow valve came along! The engine is now much more responsive, noticeable when accelerating at start or at any speed. No leaks and smooth idle.  I highly recommend the Dual Flow Valve.
Bob Brown
Note from M/E Wagner – Bob was kind enough to provide a detailed writeup of his installation, which is posted here.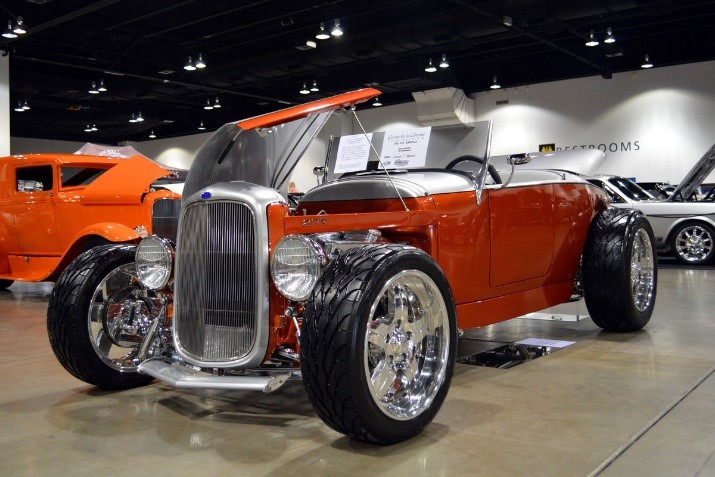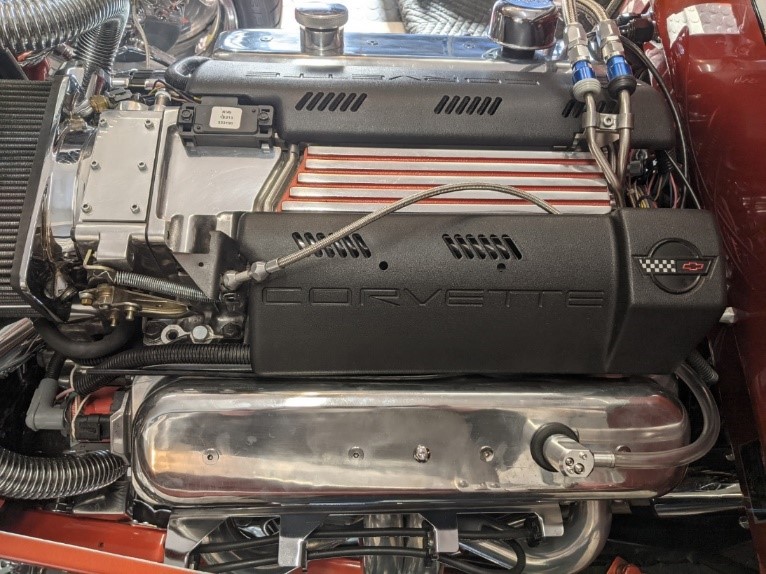 ---
Six years ago I began disassembling my 1965 Corvette Roadster that I have had since 1974. I took my engine (assembled short block) to a good machine shop to have them disassemble and check everything. I had replaced the original engine block with a new short block in 1980 and had only put around 10,000 miles on it so it was still in excellent condition and did not need any work. They reassembled the engine replacing all the normal stuff, balanced the internal components and installed the Edelbrock 22015 Rolling Thunder roller cam kit. When I got the engine back I installed Edelbrock Performer RPM heads (64cc) and topped it off with Edelbrock's  ProFlo 3 Electronic Fuel Injection kit.
After it was all back together I put it back on the road but before driving it I called Edelbrock Tech to help me set up the ECU with the tablet. The engine ran pretty good but did not really idle right, kept going up and down all by itself. I started driving it to break in the new engine and maybe the idle issue would work itself out. Short drives then evolved into long 120 mile drives. The other thing I noticed was that whenever I drove it, even for short 15 mile drives, the plugs would be black when I got back with oil fouling.
I called Edelbrock Tech and discussed with them.  I told them that it must have something to do with the PCV since if I disconnect the vacuum line from the PCV to the vacuum port under the throttle body and plug that port, when I drive the car the plugs do not get black with oil fouling. The tech person gave me the website for M/E Wagner and suggested to go there and read about PCV problems. I always thought that a PCV valve was a PCV valve…all the same. But, I went to the Wagner site, read everything and purchased the Dual Flow PCV Valve. Installed it and right away noticed that the idle smoothed out and would stay where it was suppose to be, but my plugs were still fouling. After many calls to M/E Wagner, Gene then helped me to figure out that I also needed taller valve covers with a different baffle design to solve the plug fouling issue.
Thank you Gene so much for sticking with me until the right things were fixed in order to correct the problem. You went way out of your way to help an old guy that was lost in the muck and mire of all this stuff.
Mark Lembo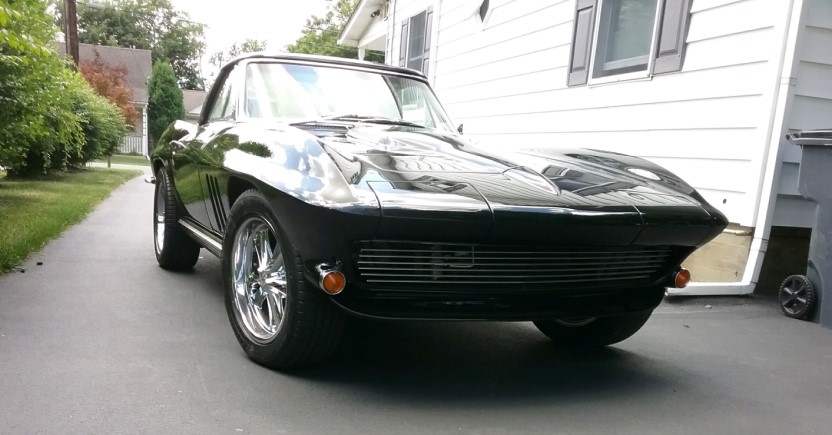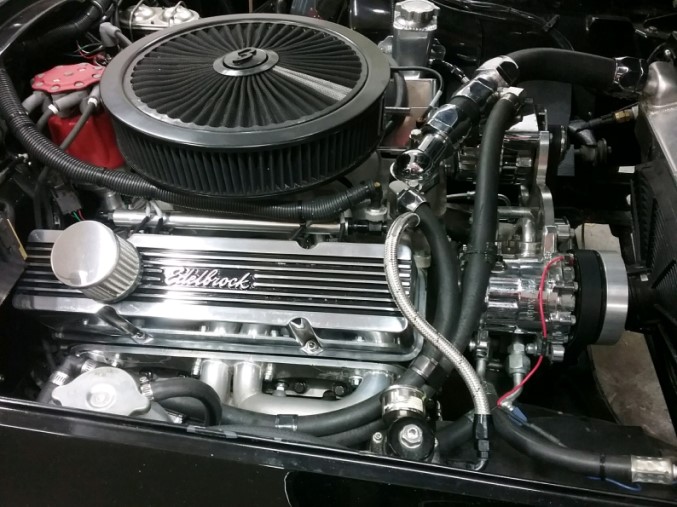 ---
Gene,
I'm thrilled to report your adjustable PCV valve has solved the issues in my engine just as you predicted. There's no more oil pushing up through the manifold bolts or seeping past the valve cover gaskets as was the case prior to installing your patented & almost magical device. After seeking help from the engine builder, local mechanics and several hot-rodding friends of mine…no one could help me identify why oil was pushing out even when there was no visible evidence of positive crankcase pressure.
The installation and adjustment process were as easy as your videos showed, and I became a true believer after attending the local car show this weekend. Before I installed this device, I would have to clean the oil off the engine after only driving a couple of miles. After installing your dual flow valve last week, I drove 100 miles this weekend with zero oil residue. I can't thank you enough for taking the time to explain what was causing my problems, offering a money-back guarantee and following up after the install. If anyone needs proof your product really works, just have them call me for a testimonial. I can finally enjoy driving my old hot rod again! Thank you!
Best regards,
Troy Cryer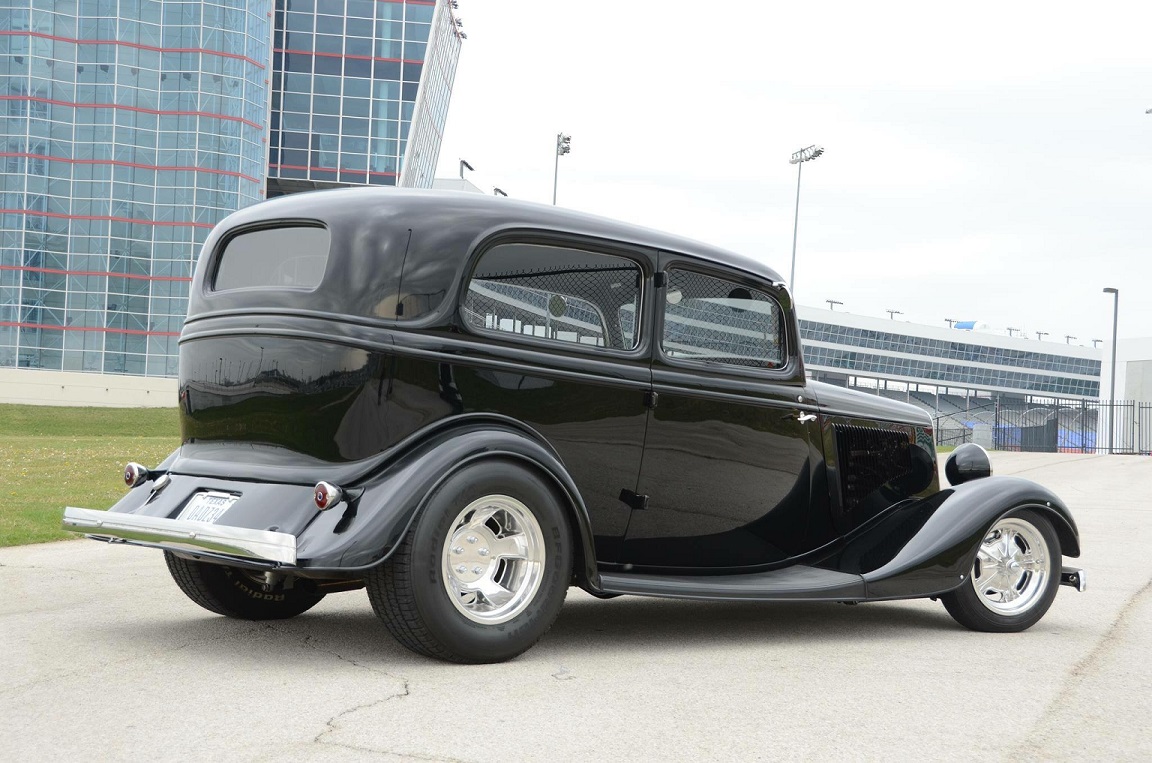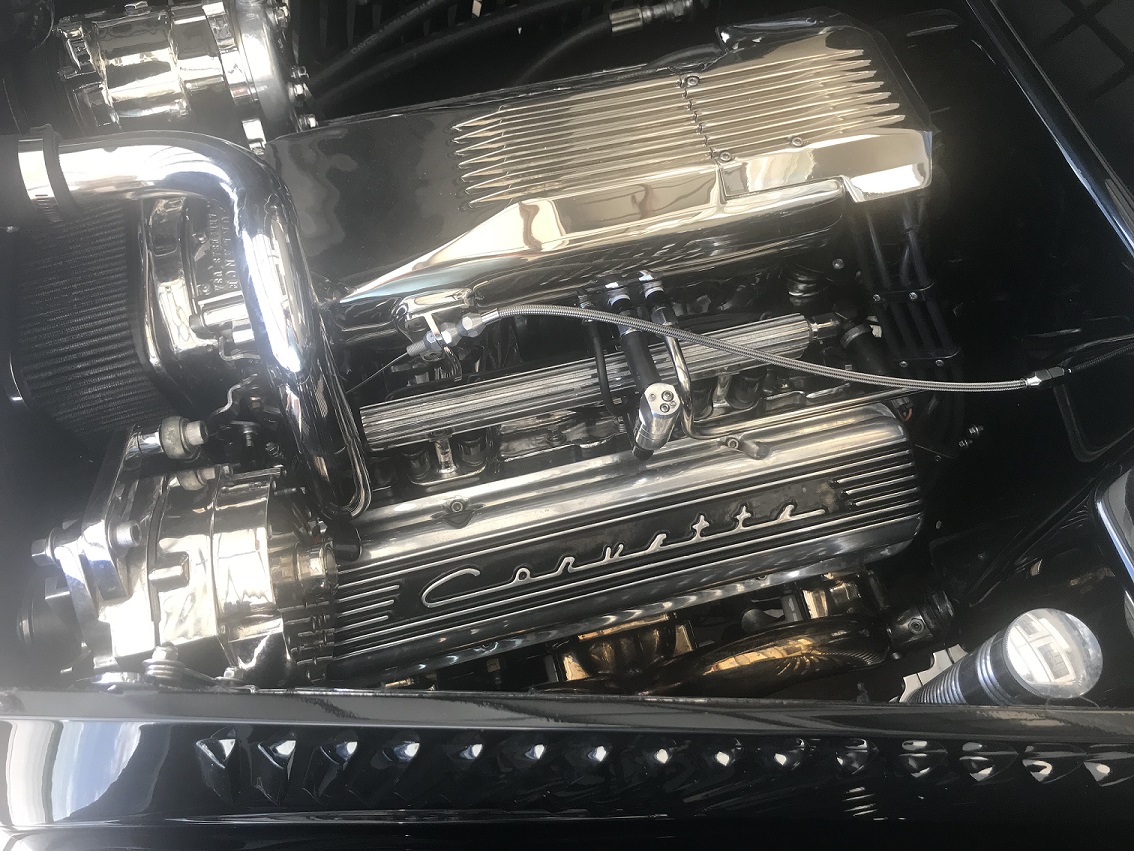 ---
Matt / Gene,
Here are some representative photos of my car. It was finished in late 2015 with a fully rebuilt Mondello Olds 455 stroker (bored to 492, balanced, hydraulic roller rocker conversion and FAST sequential port EFI). Symptoms included:
leaking front main crankshaft seal, replaced at 300 miles.
rough idle and stumbling acceleration from stop (could not be tuned out with EFI).
oil leak from back of block, assumed to be rear main seal began after replacement of front seal.
constant burned oil smell in the garage, even after car sat unused for weeks.
rear oil plug below distributor and to left of cam seal blew out at 850 miles, spraying oil all over the bottom of the car.
oil plug replaced and confirmed that rear main seal was dry.
oil sprayed back out of breather cap on to the firewall, last source of oil.
I replaced the original PCV with the Dual Flow DF-17 and followed the detailed directions to tune it – took about 20 minutes. Results after driving the car for 25 miles on freeway and city driving:
No more oil leaks anywhere or oil spray from the breather cap.
Engine now idles smoothly, whether cold or warm after driving.
Hesitation is 90% eliminated after 25 miles and seems to improve with EFI learning.
No more burned oil smell around the car or in the garage.
I wish I had discovered the DF-17 a year ago and would highly recommend it to anyone with similar issues.
Regards,
Ray Spreen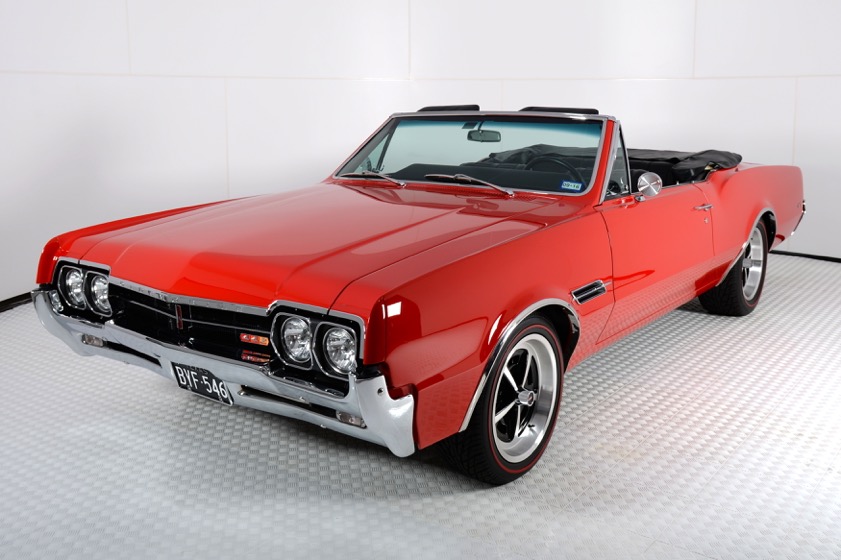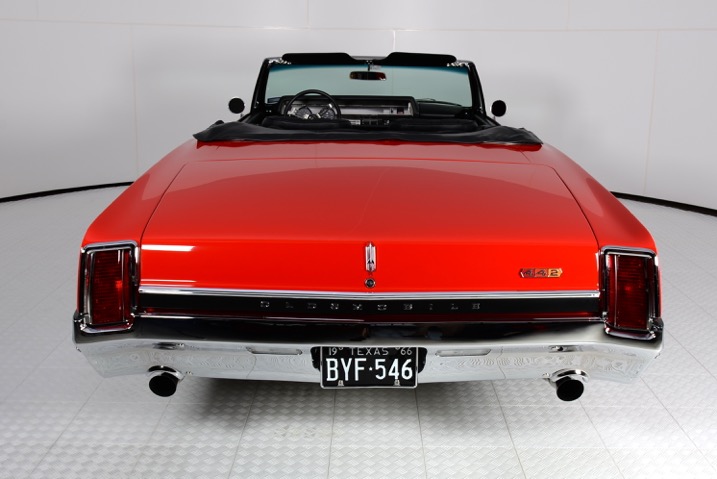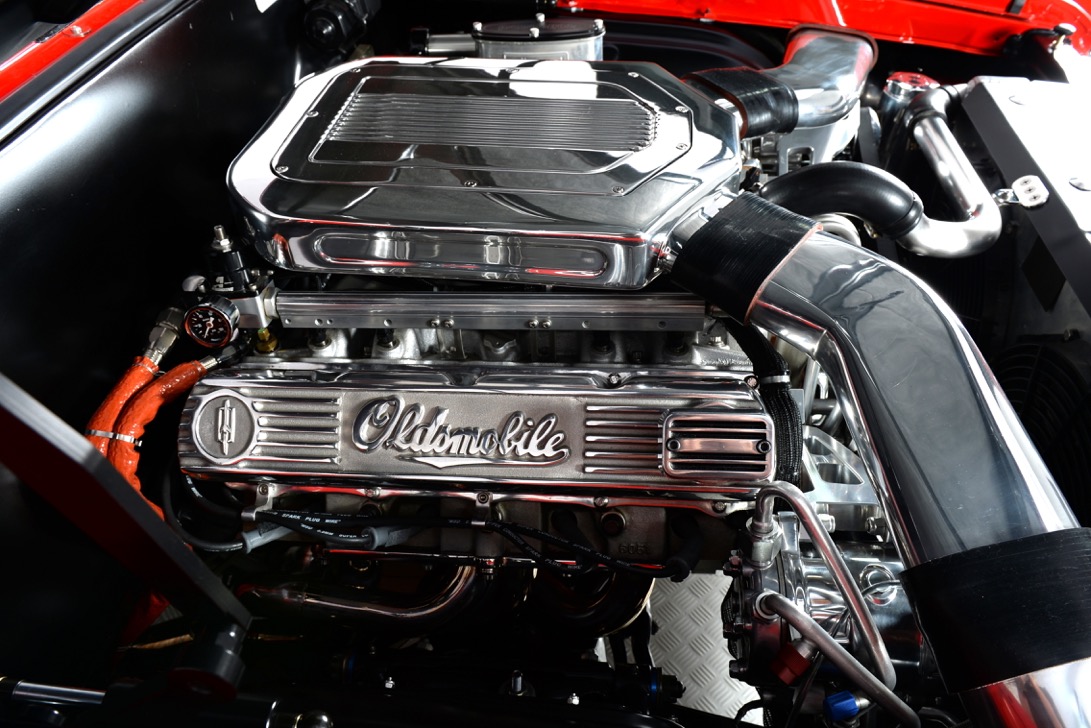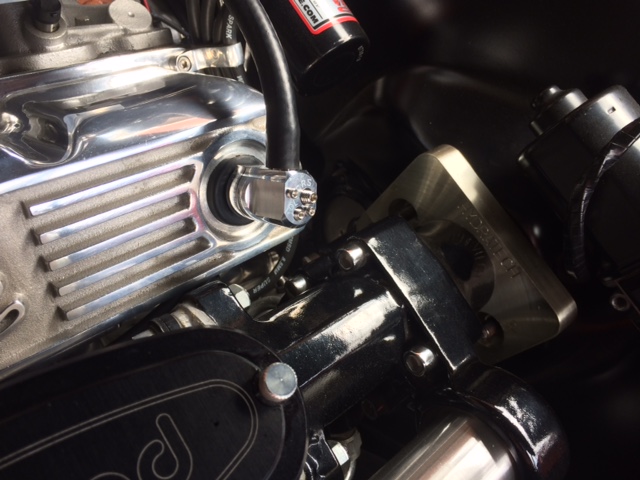 ---
Just wanted to say that I love your product and had actually forgotten about it because it's been so reliable. And thank you for sending helpful emails and not spam. You have a solid product and I hope you continue to do well.
If you are not already aware, there is a forum with a lot of traffic for classic cars with the new trend of setting muscle cars up for road racing/autoX and street driving—Pro touring.
I just posted hyping up your product from the perspective of a happy customer. Already had someone reply in detail that this is something the would buy but had not previously heard of.
Best,
Mitchell McCarthy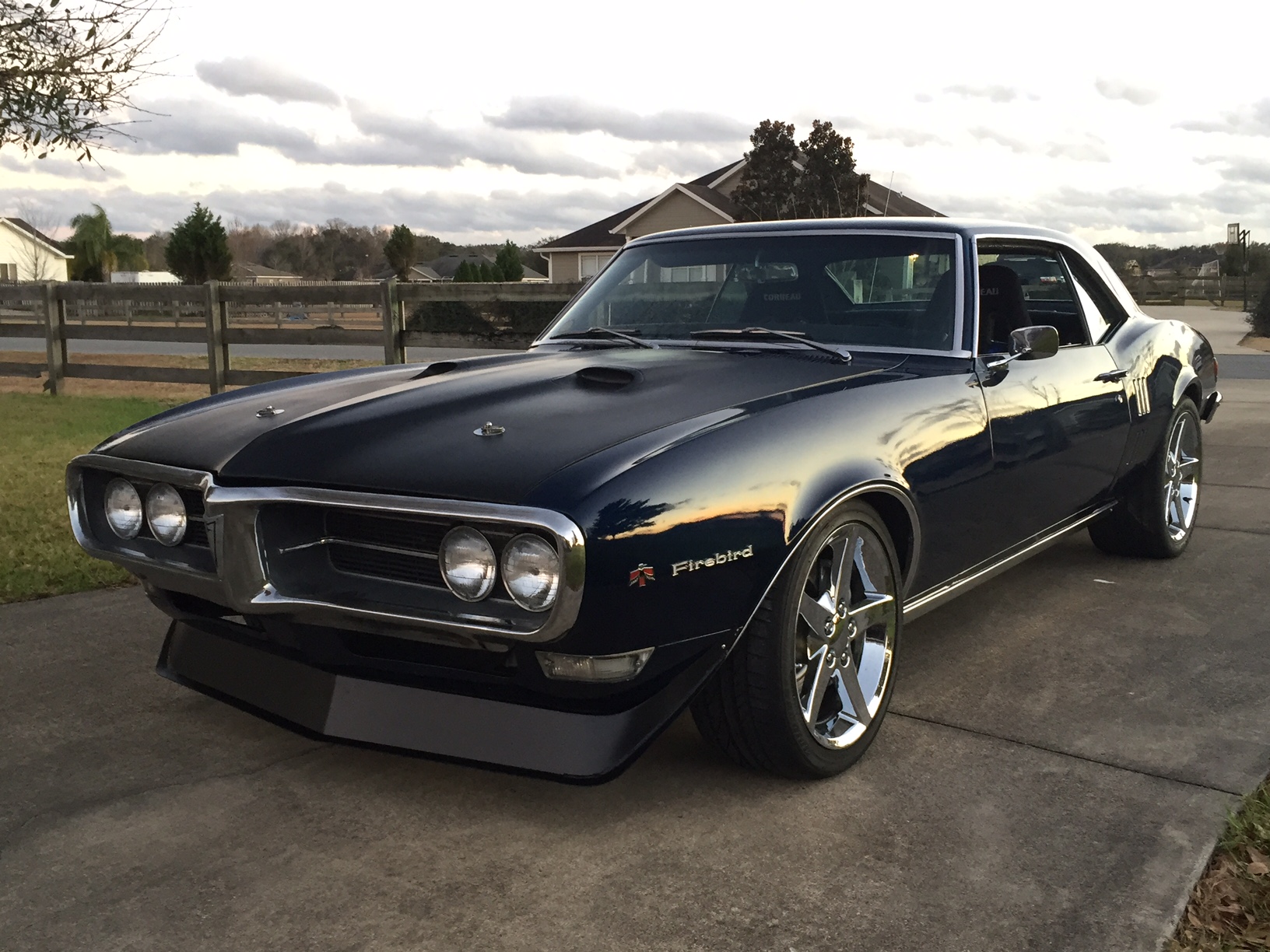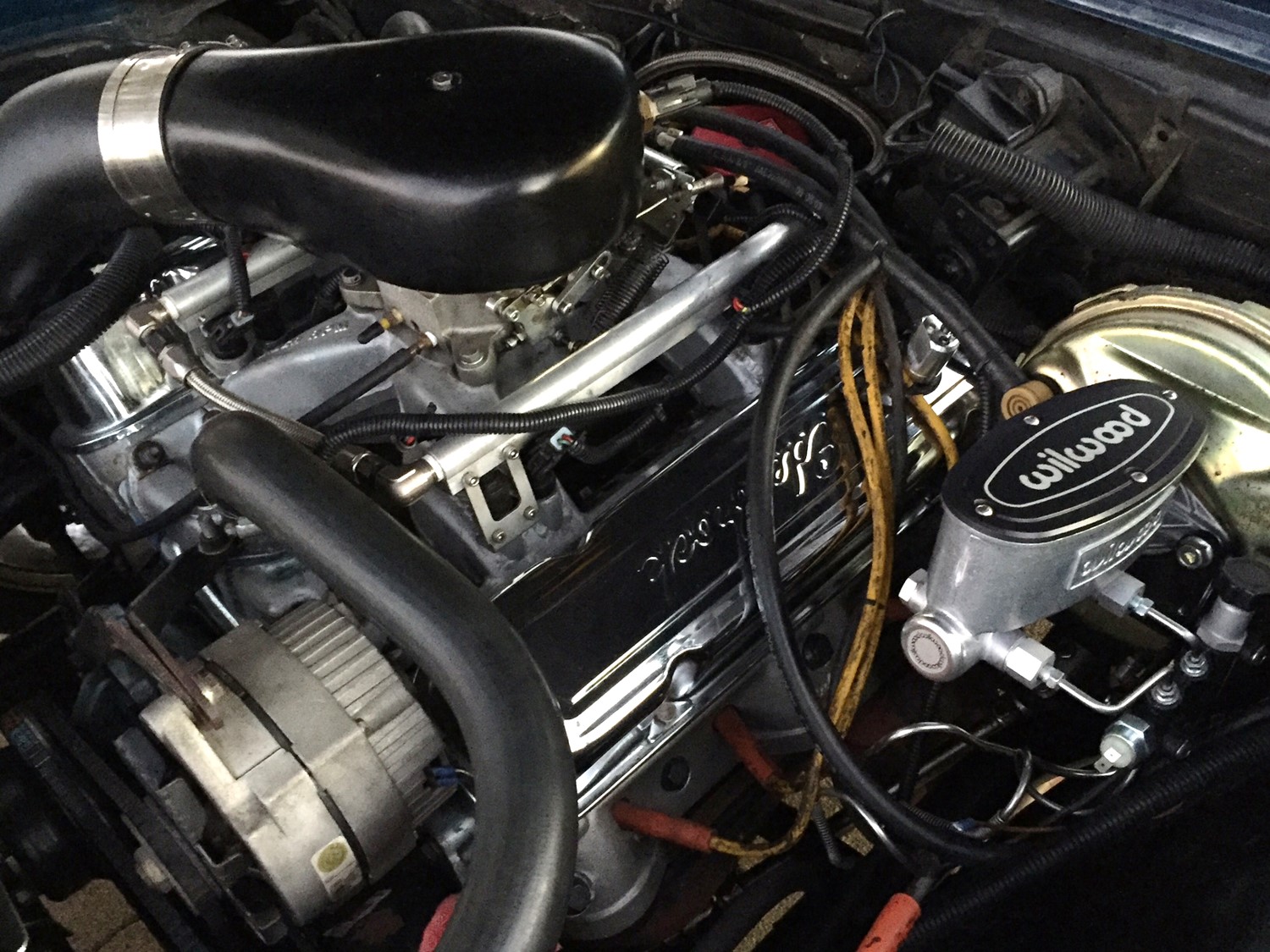 ---
See more Customer's Rides:
Click here to go to carbureted applications
Click here to go to turbocharged / supercharged applications