Here are some examples of carbureted applications that are running a Dual Flow PCV valve.  Check out the testimonials our customers have written to us showing the problems they have solved by properly tuning their PCV systems!
---
I just installed the dual flow PCV on my 428 Ford FE in my 1974 F100 and it's amazing! All the noxious fumes are gone, and it feels like it gained power on my test drive. This is a great product you guys make! Pass on my feedback to the team, and I will definitely be recommending this to family and friends.
Thanks again,
Jake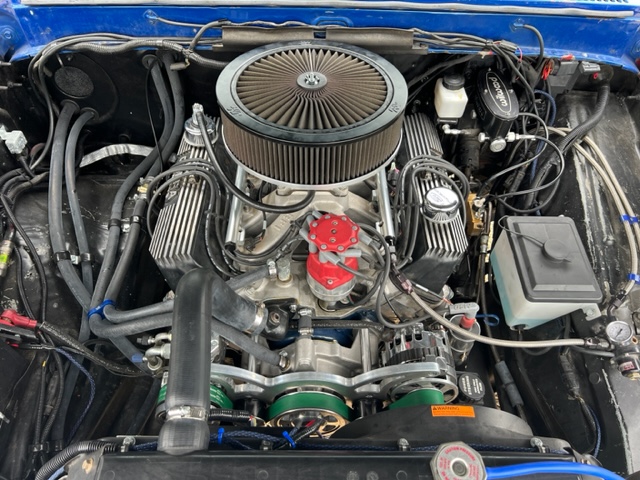 ---
Last week I ordered a DF17 PCV valve, and received it yesterday. I have a '66 Fairlane with a 302, mild cam with 15″ of idle vac and about the same vac at 60 mph cruise. I was using a stock type PCV of unknown origin which rattled and flowed too much at idle.
This morning after warming up the engine I installed and adjusted the Wagner valve. It works flawlessly, no rattling, after minor tweaking it has perfect idle flow and behavior, and allows better idle mix adjustment. On the road it is great as well with no issues at all. What a nice, well designed product! Thank you very much for offering this and taking the time to develop it. Yes it costs more but it WORKS and is made in the USA. Well done!
Terry Peterson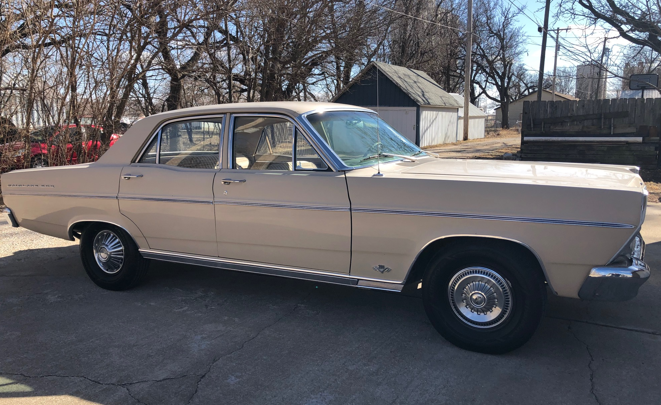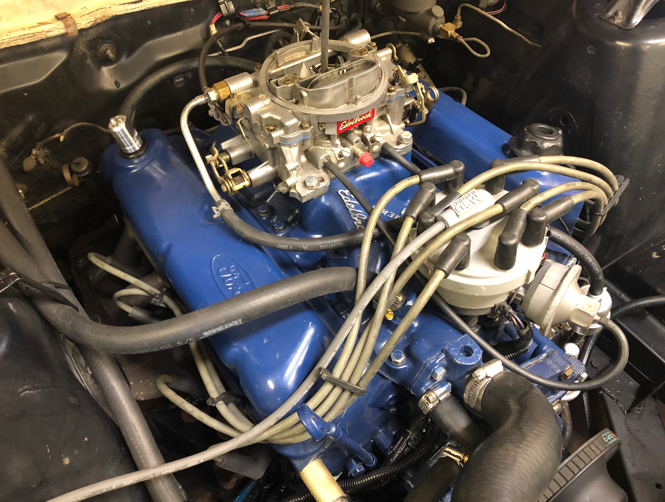 ---
My name is Rob Baxter and ever since I swapped my 327 into my 64 Chevelle back in 2014, it has had a slight oil leak from the rear of the oil pan. This engine came from a friend of my Dads, who had it in his 66 Chevelle, and same thing, he said it ran great, but always left a dime size drop of oil every time he shut it off, and he had run it since the 80s! I tried multiple oil pans, different gaskets, every type of sealant I could think of, different main seals, you name it (as I have had the engine in and out of the car several times for upgrades and a rebuild).
I finally solved the leak with one of your PCV valves. What a relief! She's not a show car by any means, just my street/strip car, but I don't want her running gear to mimic her outward appearance. I want to be able to drive hard, pull into a friends driveway, and not have to worry about leaving oil behind. Thanks to your PCV this is now the reality. I have had this PCV through 4 cam swaps, roughly 2000 miles, and two class championships at my local strip. I won't be without it on this build or any future builds either. The adjustability is simple, and gives me the piece of mind that no matter the direction I take with this car, the PCV will always be tuned to suit.
Rob Baxter

---
Dankeschön!
Dear ME Wagner people,
I recently ordered the PCV valve from you, and although it is a long way to Germany, I got the valve quickly. The installation and the settings of the beautifully crafted valve was easy, also thanks to the very good instructions. And now I finally have a smooth idle, not like with all the cheap PCV valves that I have tried before. Thanks a lot for this.
By the way: I drive a 1952 Chevy Pick Up with a 305 Chevy V8.
Best regards from Germany!
C. Kröger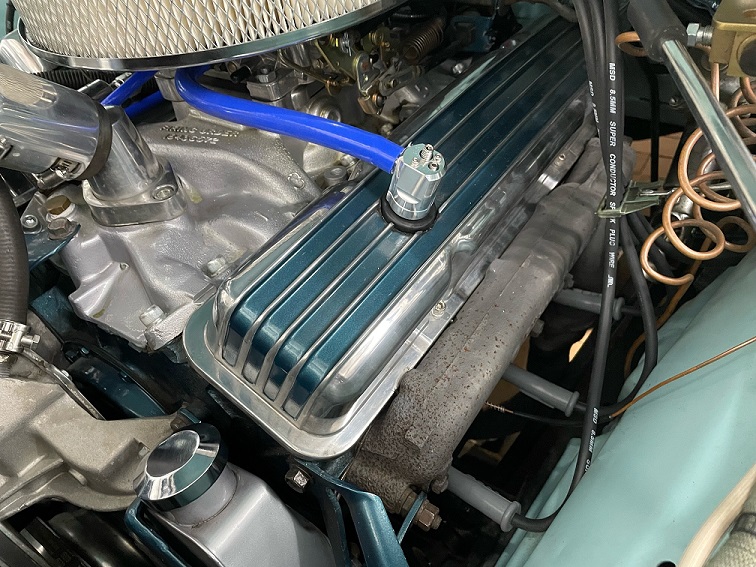 ---
Nick McCulloch of Elite Street Classics of Australia recently purchased a Dual Flow PCV valve to use on their beautiful '64 Falcon.  Check out some of the photos of this amazing build!  Nick sent us the following note:
"I have attached some photos of the '64 Falcon we built.  We love your product because it eliminates oily fumes and residue which makes the car much more enjoyable to drive.  The adjustability makes it versatile to use in many applications and the finish is show quality. We now recommend this product to many of our clients."
Nick McCulloch
Managing Director
Elite Street Classics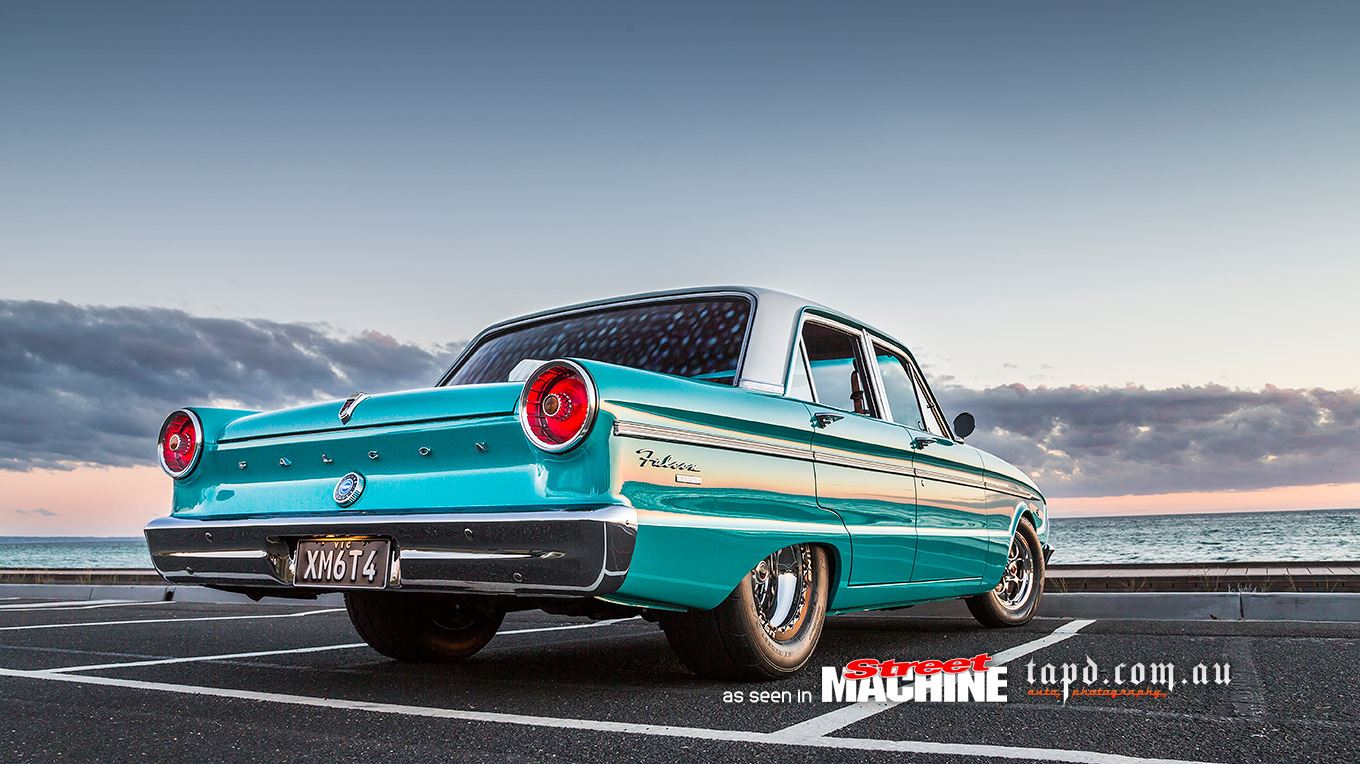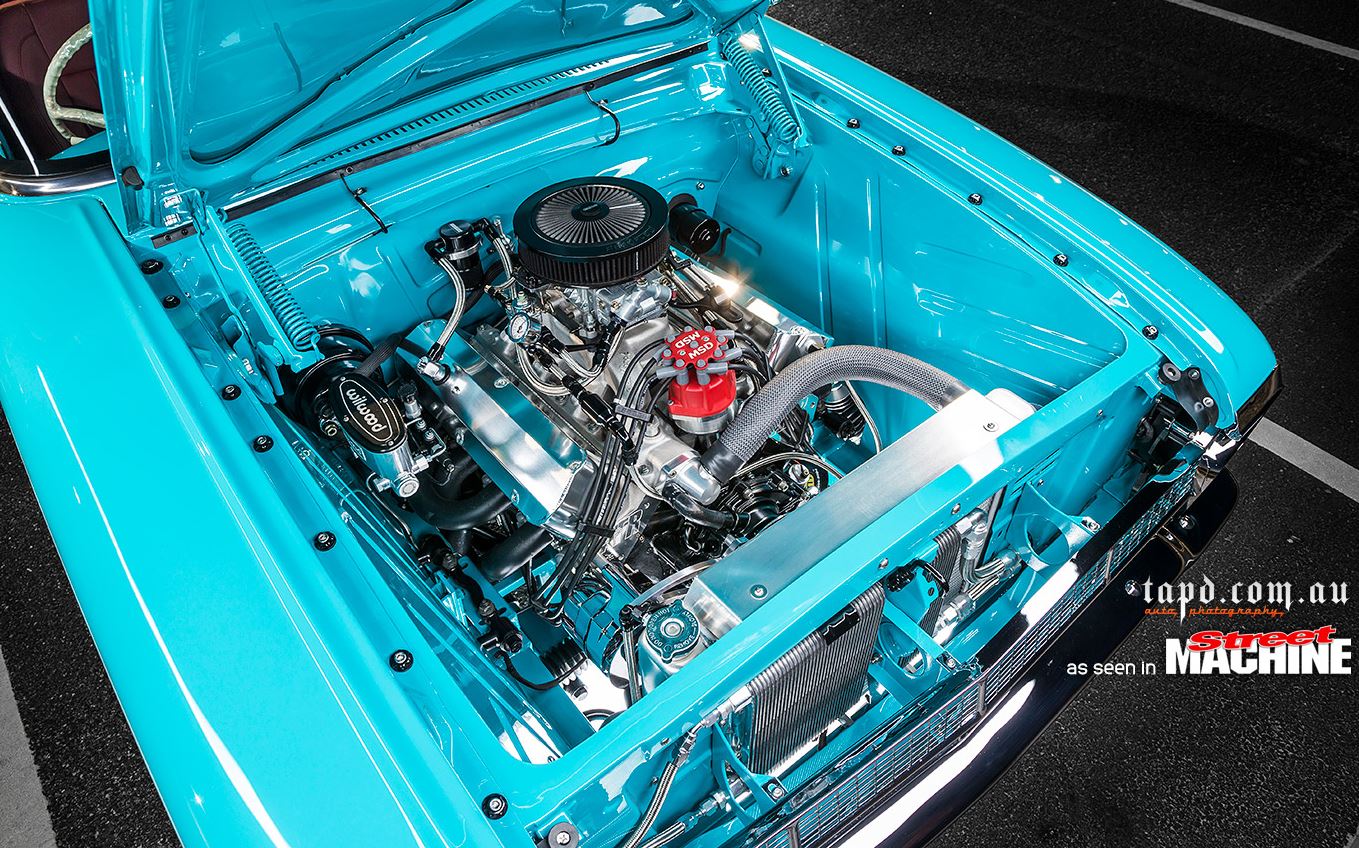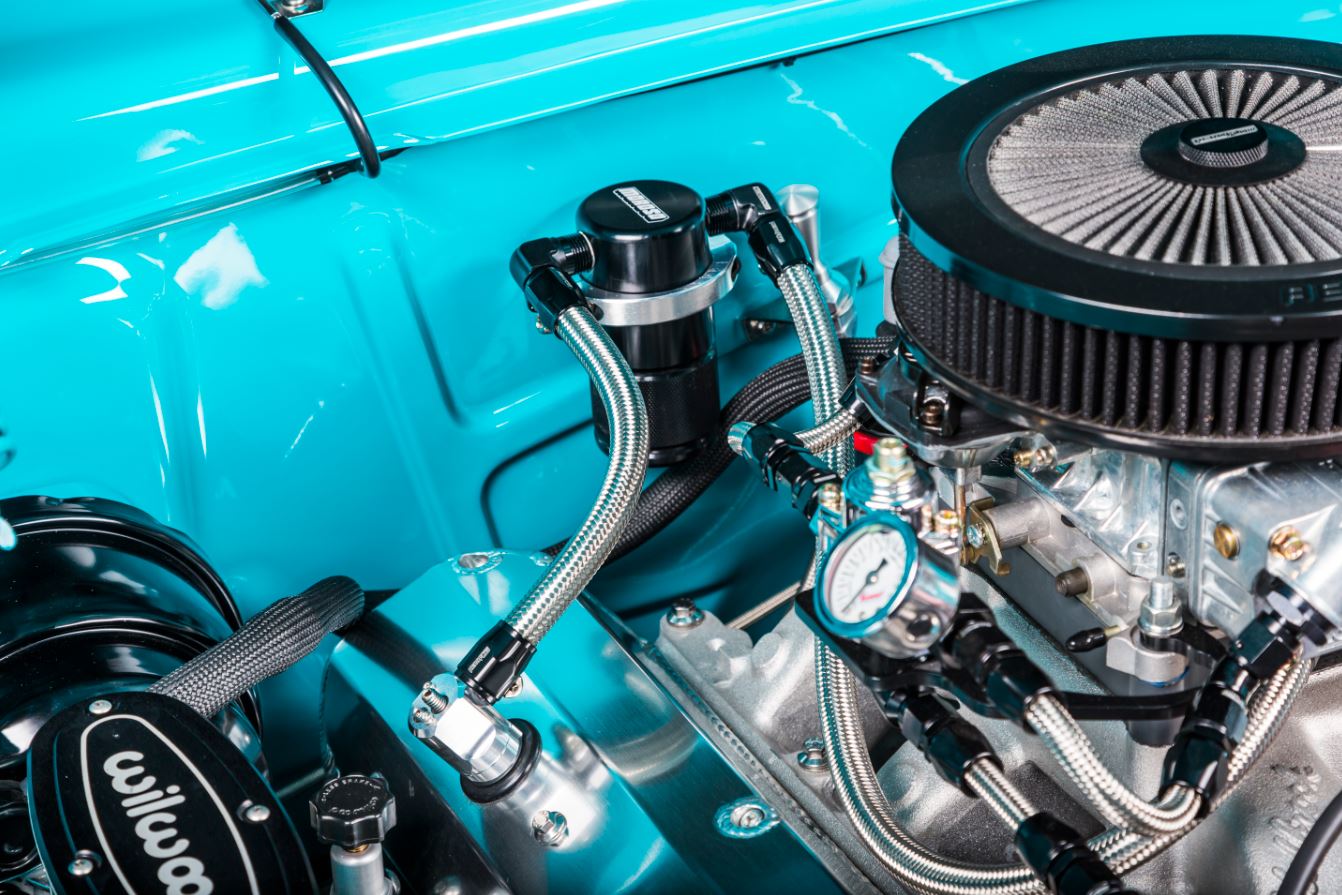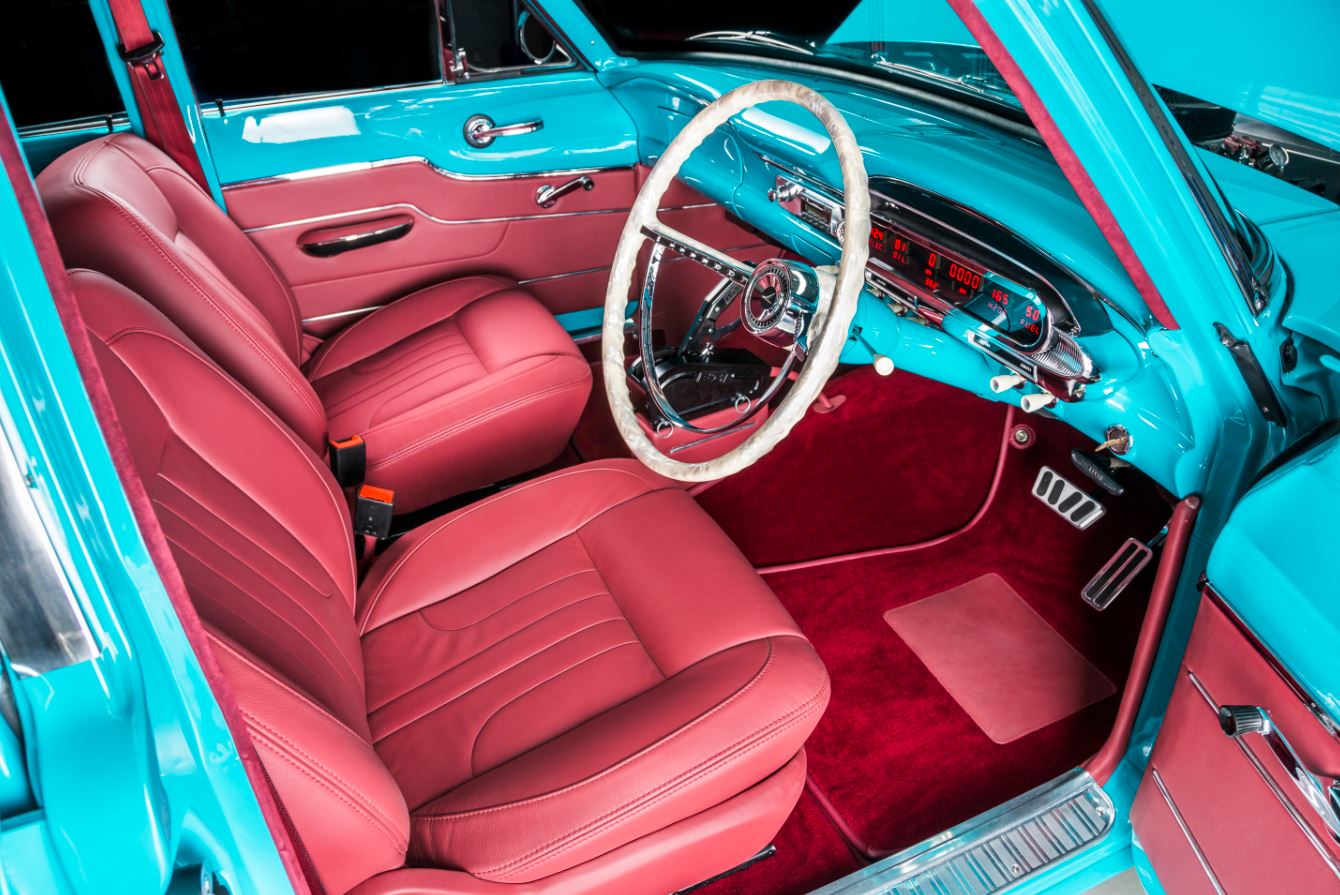 ---
After installing a 2-4 barrel tunnel ram, solid roller 409 cu. in. small block Chevy in my '62 Tempest (11.50 ETs at 123 MPH) I had an off idle stumble I could not tune out. Logically it seemed that my dual quad Holley carbs were the cause. My 45 years of tuning Holly carbs told me that was not the case, and the problem actually was the PCV valve. I purchased a DF-17 PCV valve and set it up according to the shop manual and as I had hoped the stumble was gone. My car is now much more streetable and is a pleasure to drive.
Matt Lutz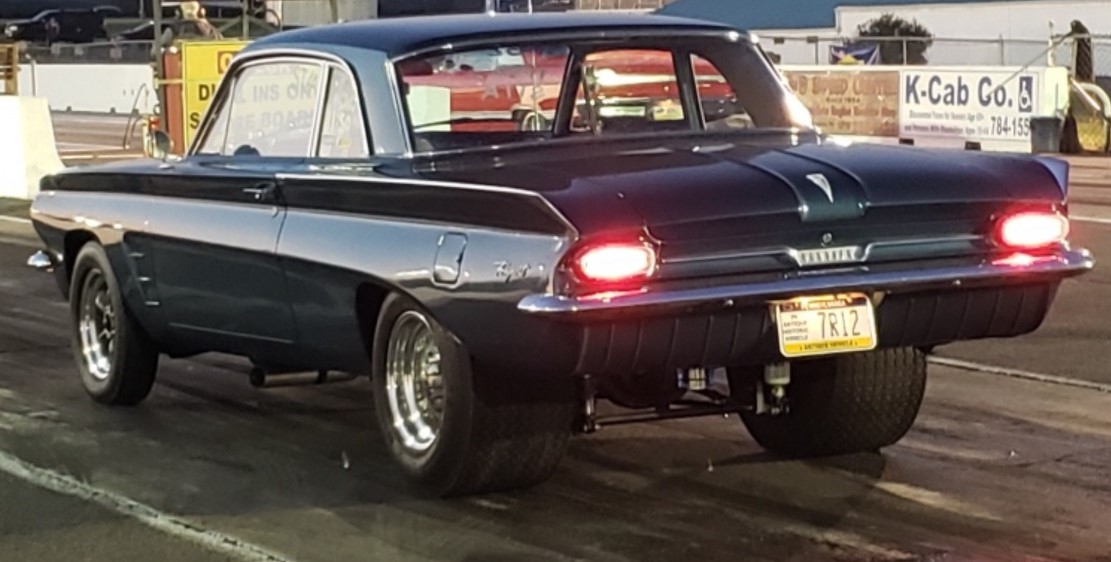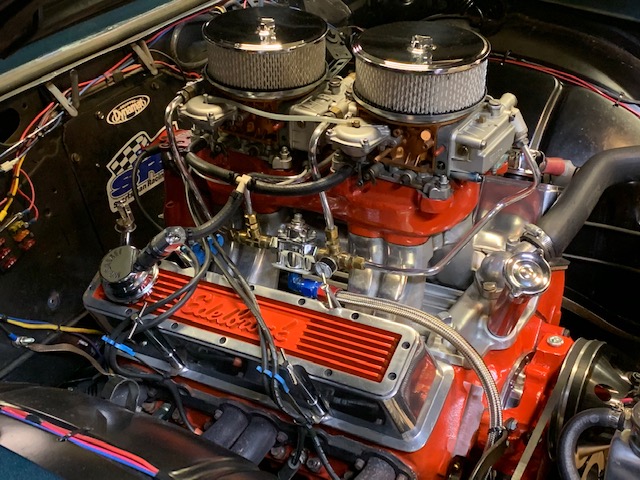 ---
In January of this year I changed the radiator in my wife's 1969 Camaro with a 383 Stroker to a TH350 and found that it ran way to cold so I changed the thermostat from a 160 to a 180. I began stretching her legs this summer with a few 3 hour trips and found that I was using more oil now.  Also see oil leaks now that could be the front of the oil pan and or head gasket. The oil leaks were always only noticeable on our longer trips.
Going back to 2015 I would like say that the car did not like to idle well at all in gear at lights. Struggling with the RPM to use and 950 is the lowest I could go without having to feather the gas in reverse and at lights. The vacuum gauge was always choppy and I was continuously tuning the Edelbrock 650 AVS 2 and it never seems to stay happy. Changed springs and rods to get rid of the slight hesitation and to smooth out the transition to the secondaries.
Well, I just gave up and accepted that this is what it would be like and enjoy the journey, work, and minor oil leaks.
Well, I ran across article stating that the PCV valve could be causing pressure in the crank case and they highly recommended the M E Wagner DF-17. I read on only to find that there were so many people with idle and oil leaks issues. So, instead of buying the DF-17 right off, I tried to hunt down a PCV valve that would help me and ended up purchasing 5 different valves that were recommended for the 383 Stroker with lumpy cam. Well none of them tuned well and like I said, the tune was not perfect anyway. So, I called M E Wagner and Gene educated me on the DF-17 and how it could help me as it has helped so many others. Gene explained how his family pulled together on this with his son as the creator and I ordered one
This kit, I will call it that because that is what you get with the DF-17. It has everything you need (tools, parts, and spare parts) with the outstanding instructions. Amazing! I followed the outstanding instructions and installed it, only to find that my idle had increased from 950 RPM to 1100 RPM and my idle adjustment screw had no function, I could not turn it down at all. I referred to the Idle set screw on the DF-17 which I had at 1 1/4 counter clockwise from contact. I turned it a 1/4 to a 1/2 clockwise and my idle returned to 950 but now I was not sure if I could leave it like that or if there was something else I needed to do. I was also finding that the car would stall when I pulled the DF-17 out of the valve cover port and I was not sure if that was normal.
I called Gene today and he asked me a few questions to see what I was working with and then the issue I had. Gene told me to check my breather and if it was restricting airflow. He advised me on how to check the depth and try to move it out a little to see if it changed anything. I went and purchased a new breather just to be ready and got everything reset back to the way I received it with the new breather in place paying close attention to the depth to the baffle in the valve cover. I set the Idle, warmed up the car, set the cruise and everything was working with the recommended 1 1/4 turns CCW. The only thing I changed was the breather, that was 6 years old now. I ensured it was not set into the port too deep.
First thing I noticed was my choppy vacuum was GONE! Next was my idle was now adjustable with the 1 1/4 turn CCW. Next was that could turn the RPMs down even lower now without her stalling in gear! Gene left me with all of the things to check and to call him back so that he could walk me through the issues on the phone (who does that today) if I still had them, step by step with the car. Well, he identified the breather as being a possible issue and it was. So, when I called him back, I could only Thank him for this amazing product and the Exceptional Service/Follow up. If you don't have one, you need to get one. You have no idea what your current PCV Valve is doing and it will help you find other issues like the breather in my case. Now for the fine tuning and road trips before winter gets here.
Thank you Gene and will follow you in your impact on those in the Classic Muscle Car Communities.
Respectfully,
James Nozawa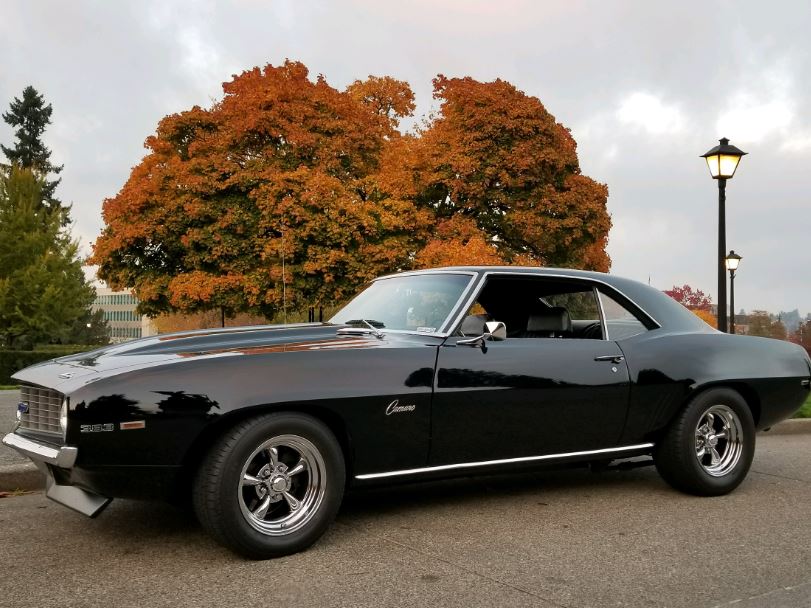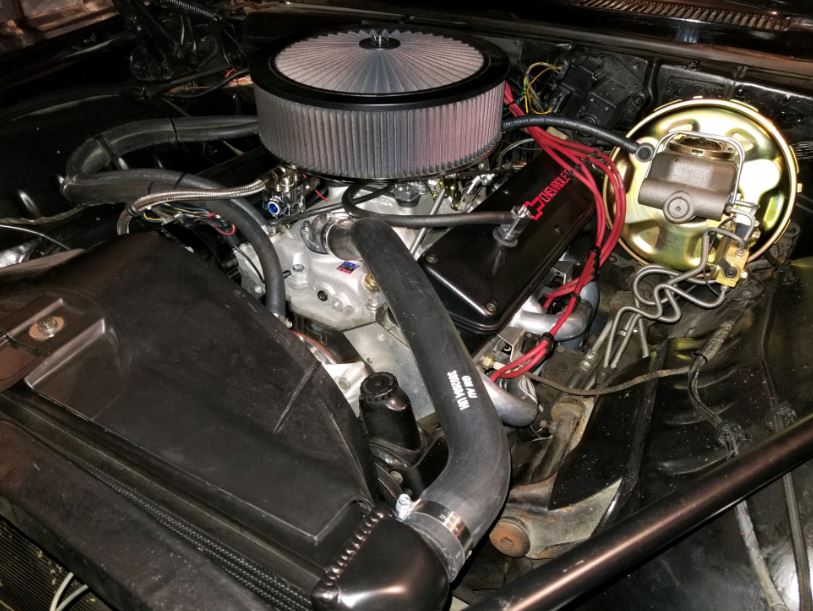 ---
Alan Travis's 1913 Bugatti Type 22 is the oldest Bugatti on the road in North America.  He came to M/E Wagner when he needed help keeping his engine bay clean for the prestigious Pebble Beach Concours d'Elegance.  The Coucours is preceeded by a 75 mile drive, and with Alan's Bugatti spitting blowby vapors all over his finely detailed engine compartment, he knew he needed to find a solution before the show.  Take a look at this amazing car, and the superb job Alan did concealing his Dual Flow PCV valve from the judges' watchful eyes!  Alan reported this back to us:
Yes we did get judged at the Pebble Beach Concours and we did use your valve, and after the 75 mile pre-tour, the car kept very clean.  The valve did the trick.  We kept the speed down and did not keep the pedal down, so the engine vacuum and your valve could do its job.
Thanks,
Alan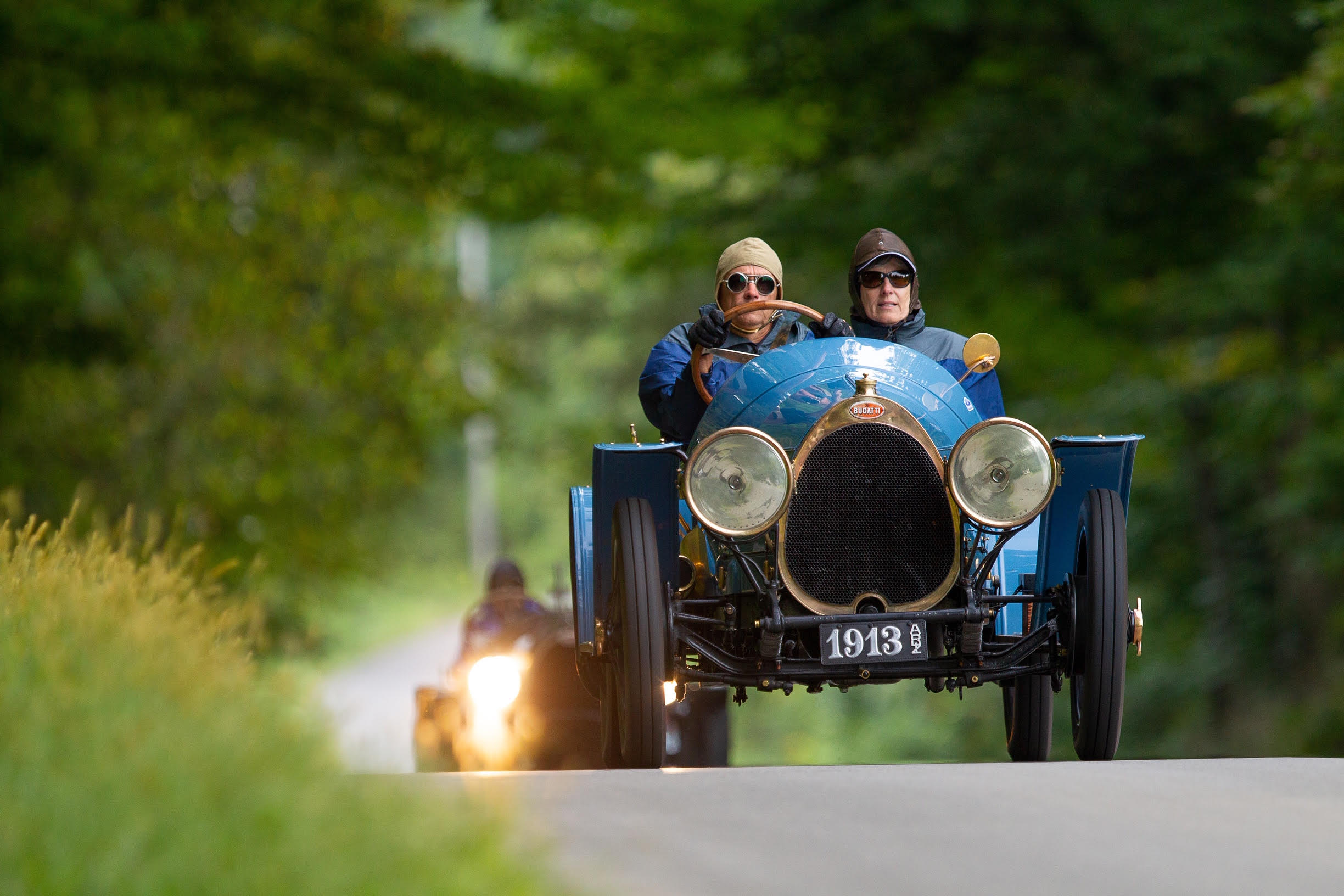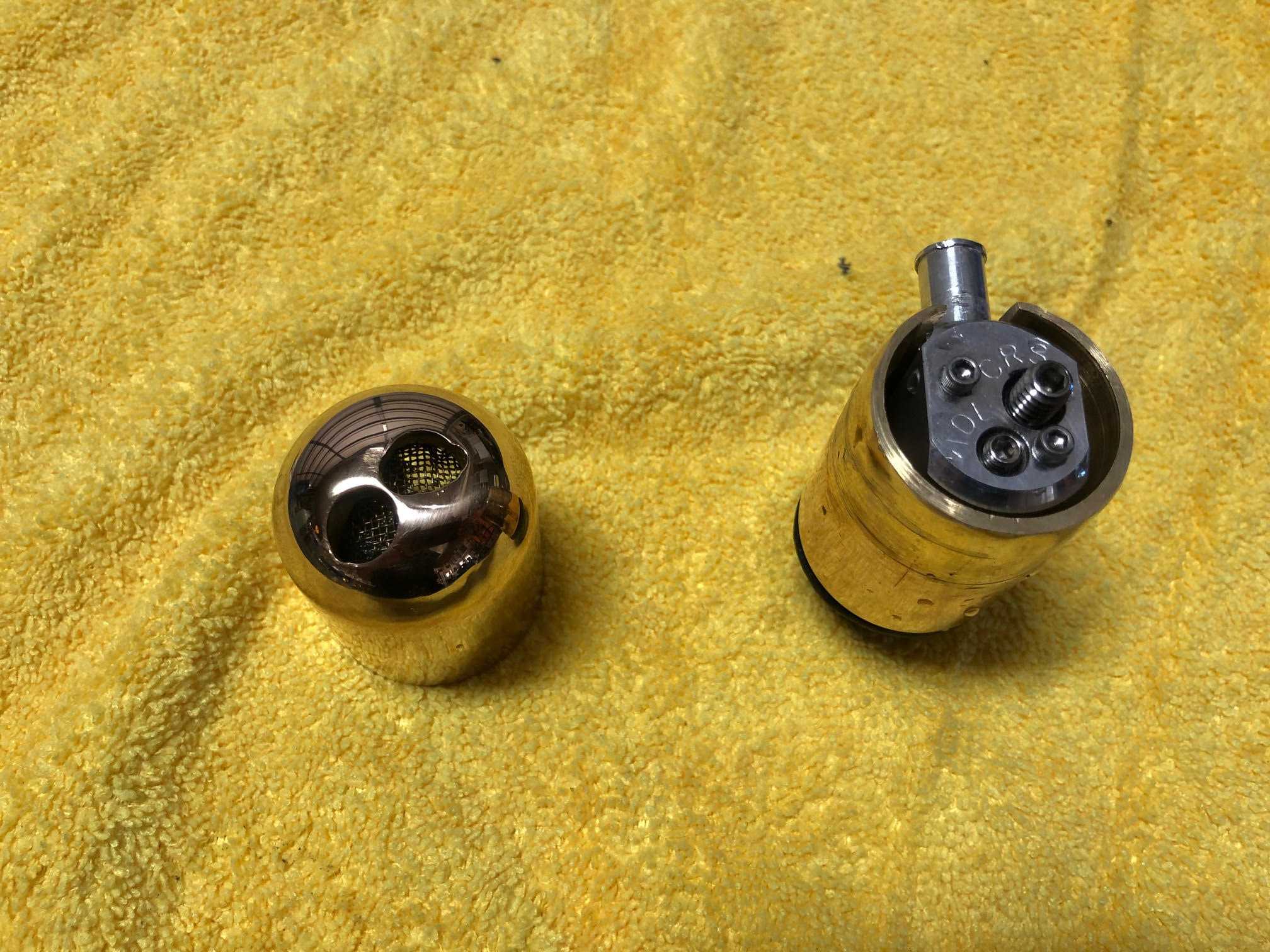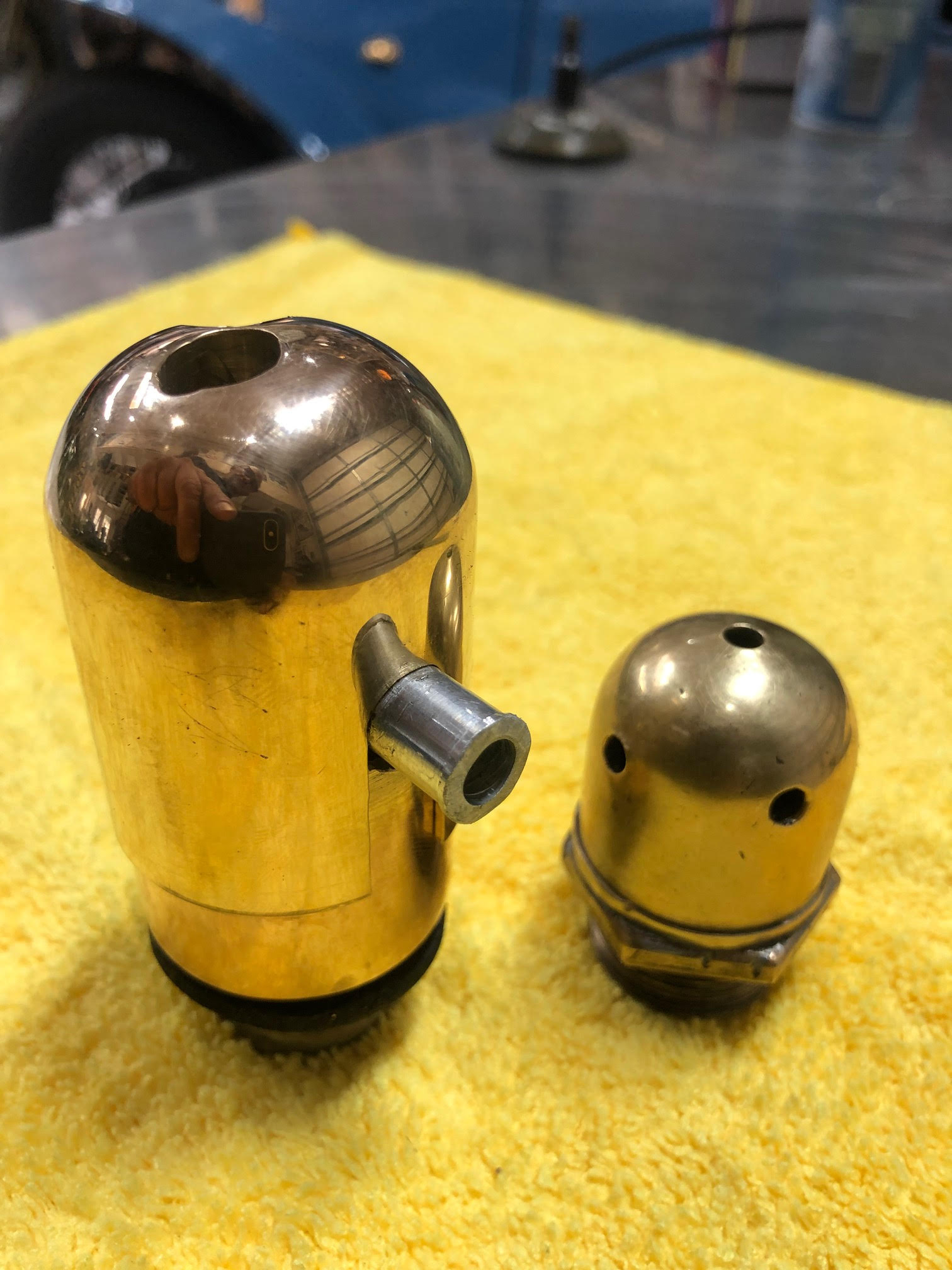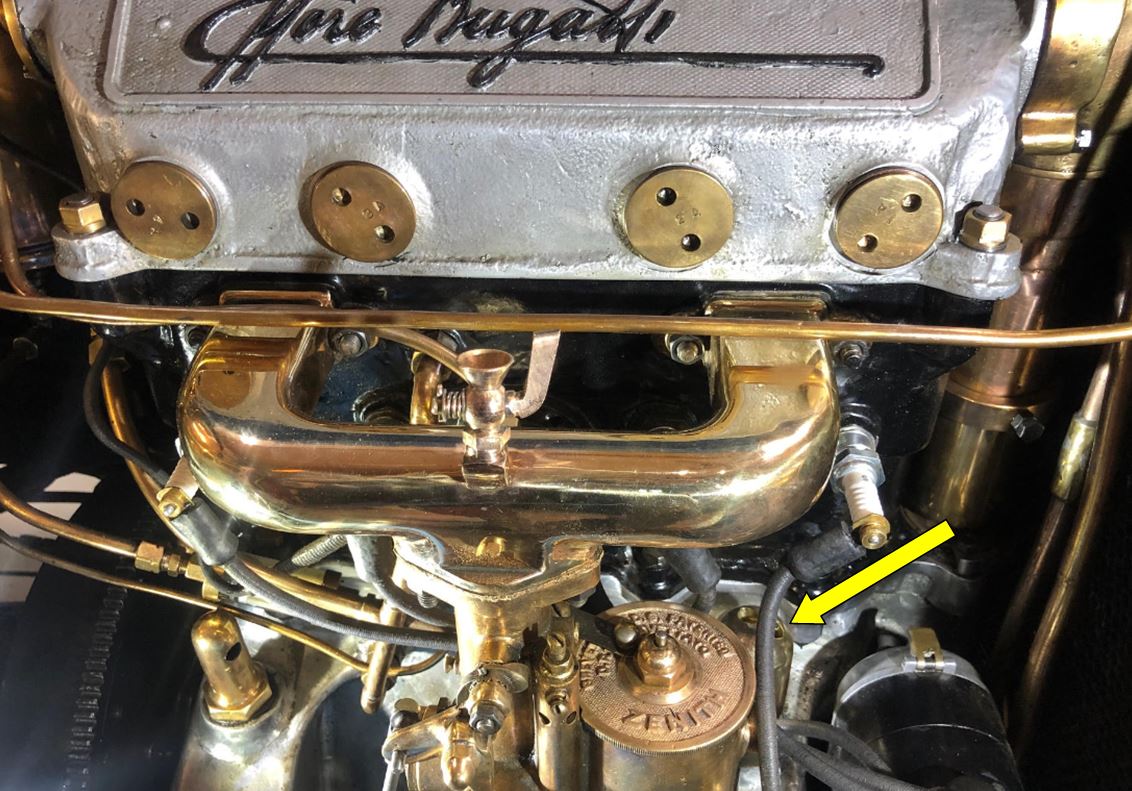 ---
Great product, stopped my oil leak and made my car idle better and run better. I was having a hard time getting the car to idle in gear because of the 258@50 duration with very low vacuum, Gene helped me get it dialed in, now just another happy customer.
Thanks again for all your help.
Ray Torres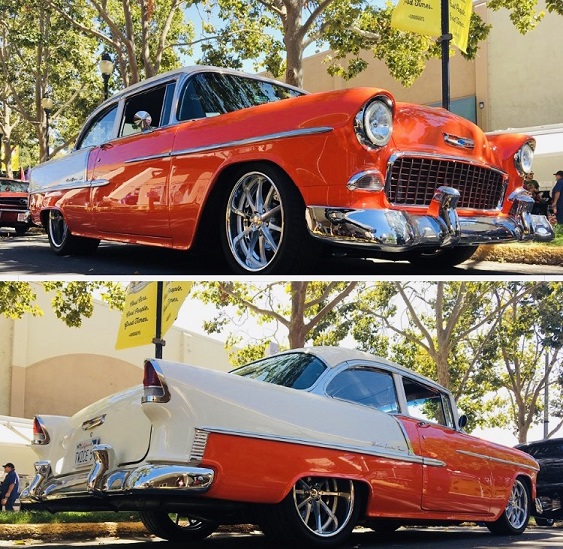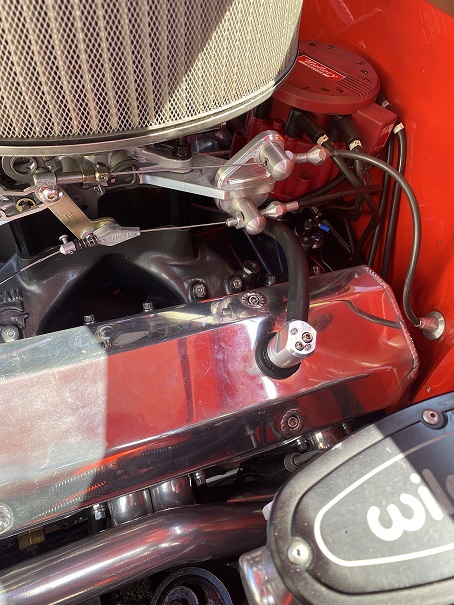 ---
Gene,
Just wanted to drop a quick email to thank you for your input during the tuning process of my engine.  I feel that your product helped tremendously.  The engine is an LS3 with a moderate cam and Holley Terminator EFI.  Here are a couple pics, notice your PCV valve on the driver side valve cover.
Regards,
Kip Van Hoozer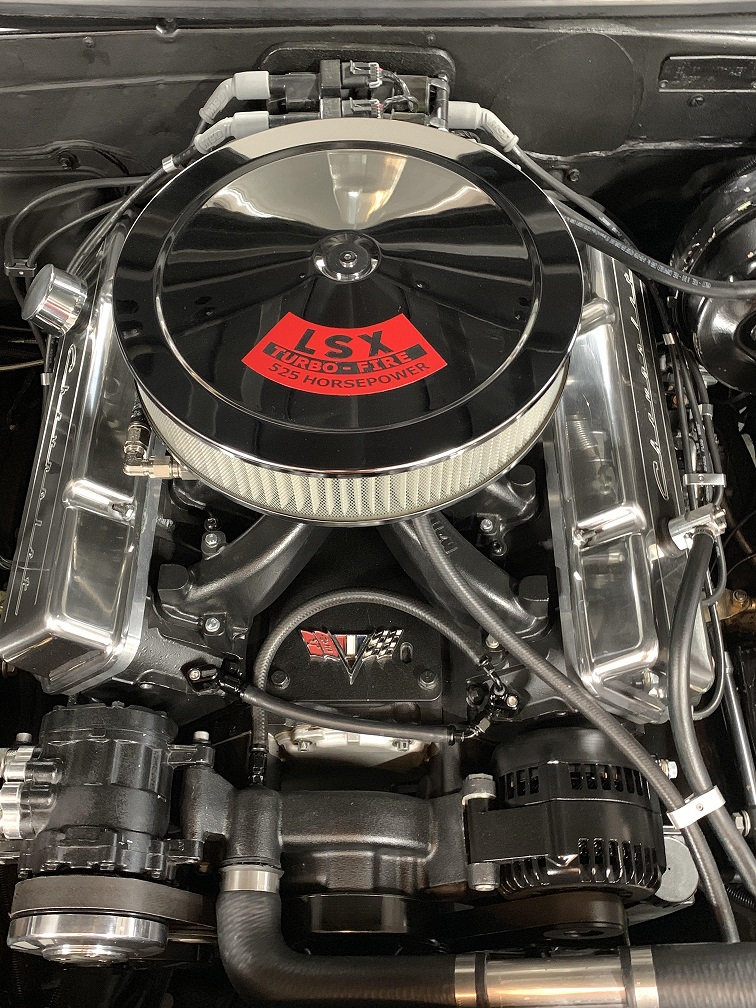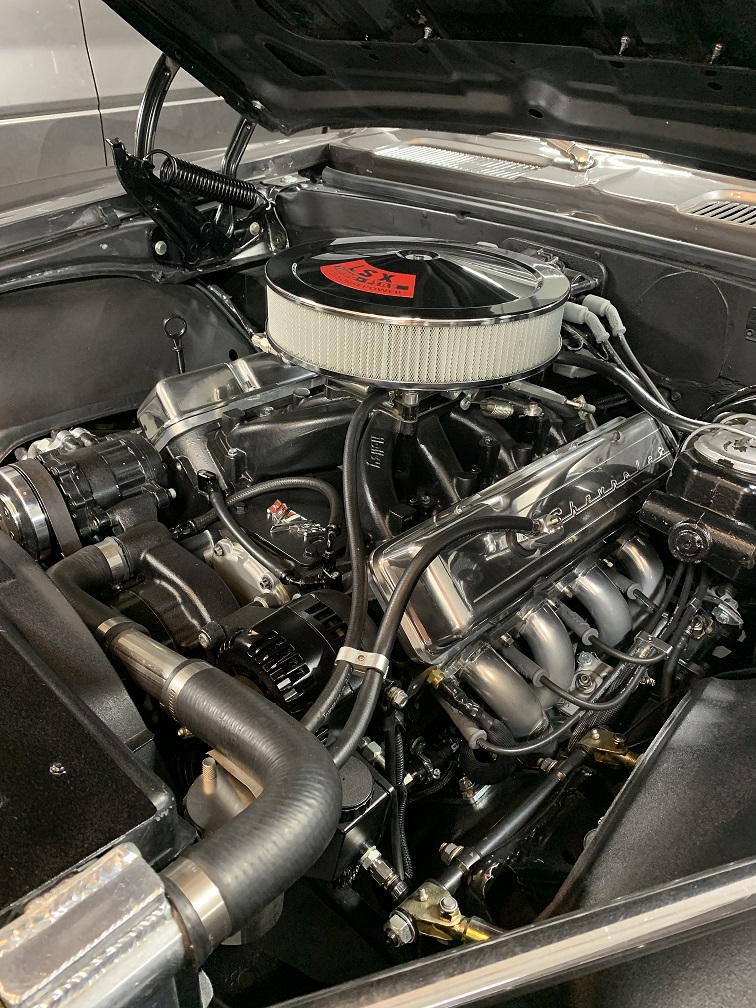 ---
Great product, very functional on my custom engine build. Works as advertised when using an air/oil separator. Start up and idle is much better now.
I wanted to go inline DF and keep my breathers showing.
I get lots of compliments on your PCV. Thanks again for a very important quality made product.
Antonio Demarzo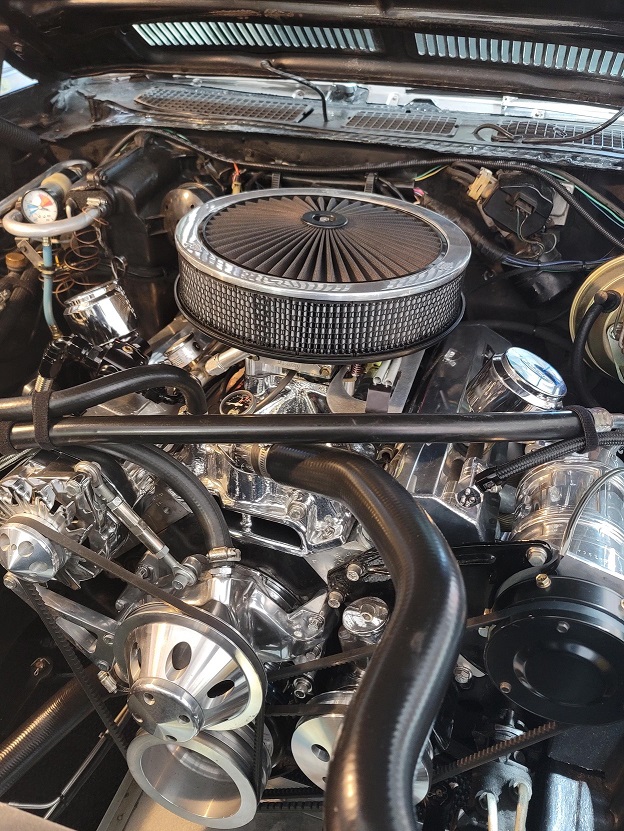 ---
Mr. Wagner,
After reading about your product and subsequently speaking with you on the telephone I purchased one of your adjustable PCV Valves. Due to the fact that my manifold vacuum reading at idle was approximately 5 pounds I installed the valve without the spring as instructed. In addition, I installed the suggested Moroso oil separator.
I road tested the vehicle today on a 15 mile ride and had the occasion to shift the vehicle in the 7,000+ RPM range on several occasions. Historically my car would "push" oil at this RPM level. I am happy to say that it appears that your product corrected this condition as I had no oil within the engine compartment. A check of the oil separator revealed about 1/2 a teaspoon of oil.
I want to thank you for your product. In addition, I have attached pictures of my install. Most people mount the oil separator on the firewall which caused them to run quite a bit of hose. I fabricated a bracket to mount it in front and below the carburetor which I feel is a much cleaner look.
Thank You,
Peter Bruncati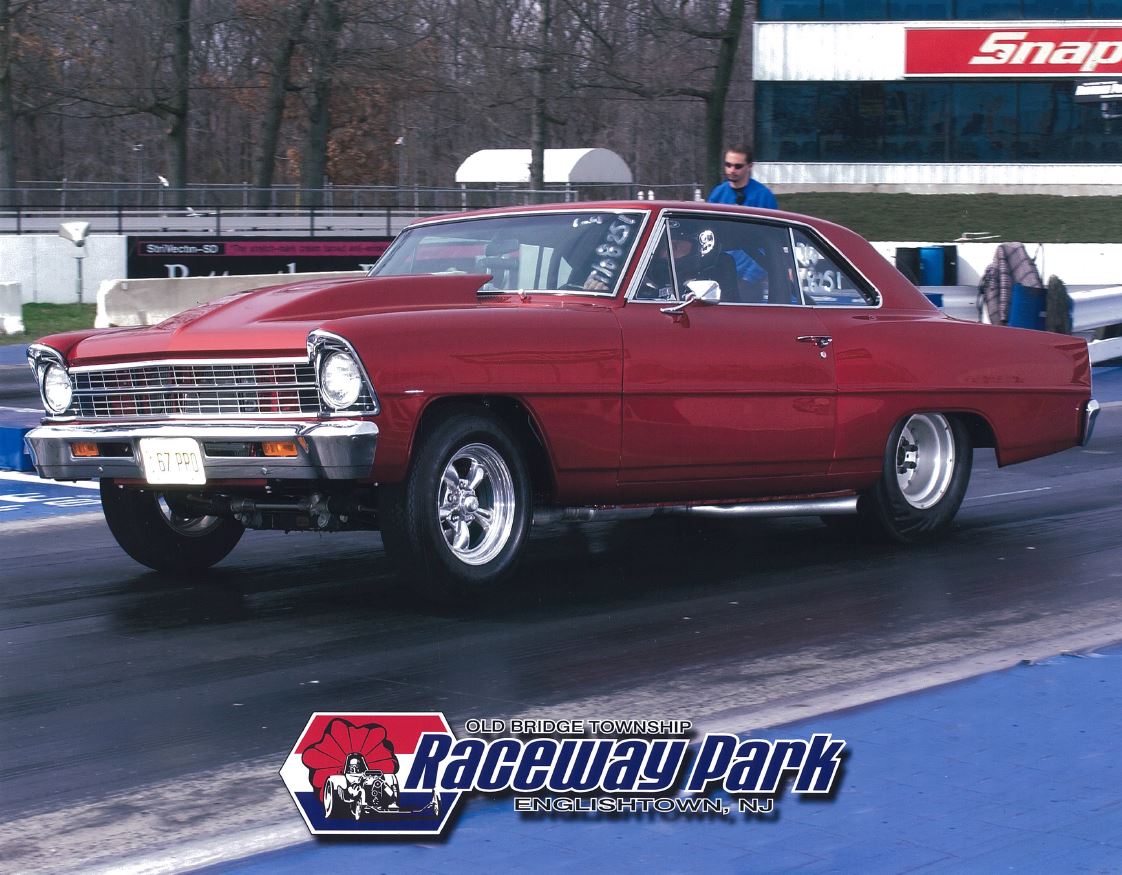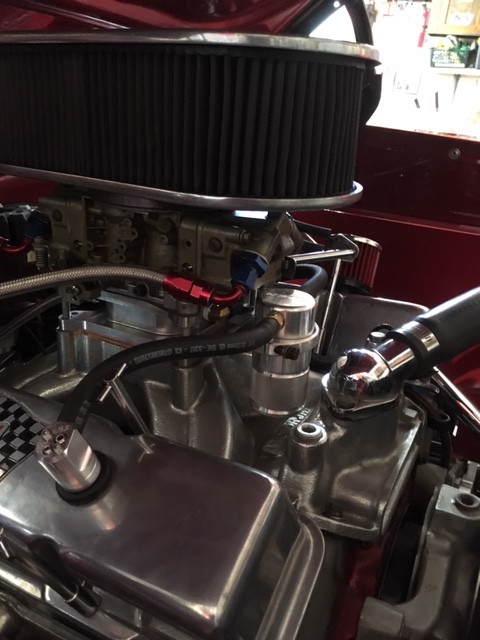 ---
Ever since installing a set of non-baffled valve covers I have battled blow by from the valve covers and smoke out the exhaust. I read up on M/E Wagner and gave Gene a call. From the very first phone call Gene was exceptional in listening to my problem and providing a cure. I purchased one of his valves and as he suggested I make a set of baffles for my covers. I tuned the valve per the manual and no more smoke and no more blow by!! I could not be happier with this product and just as importantly the customer service provided. I have dealt with MANY vendors during this restoration and would place M/E Wagner right at the top. Thank you so much!
Pat Caro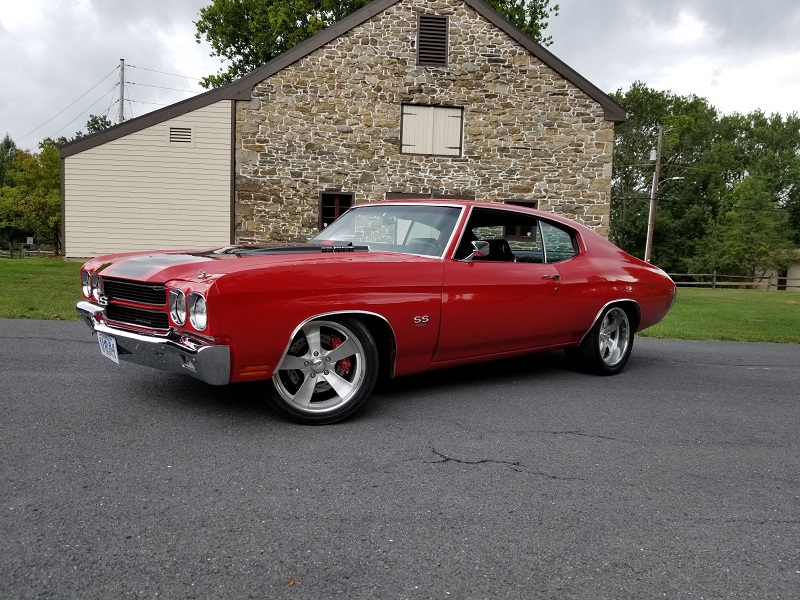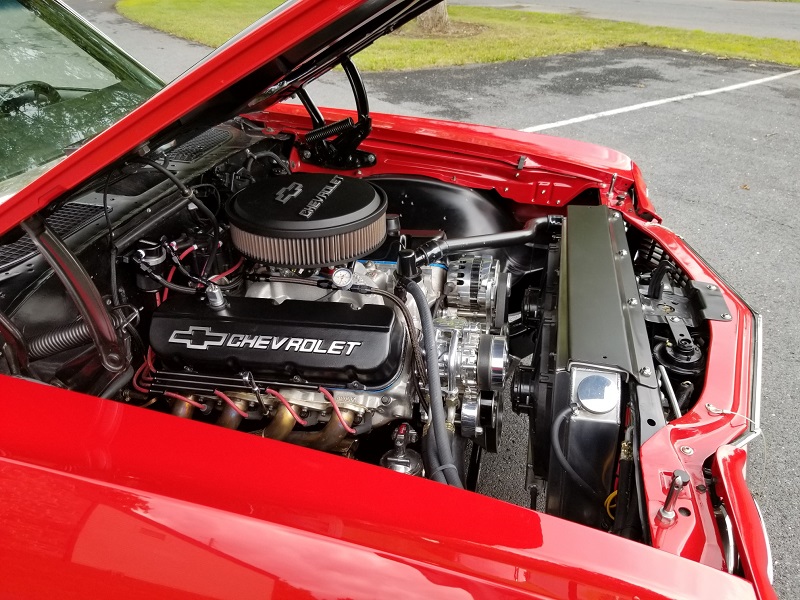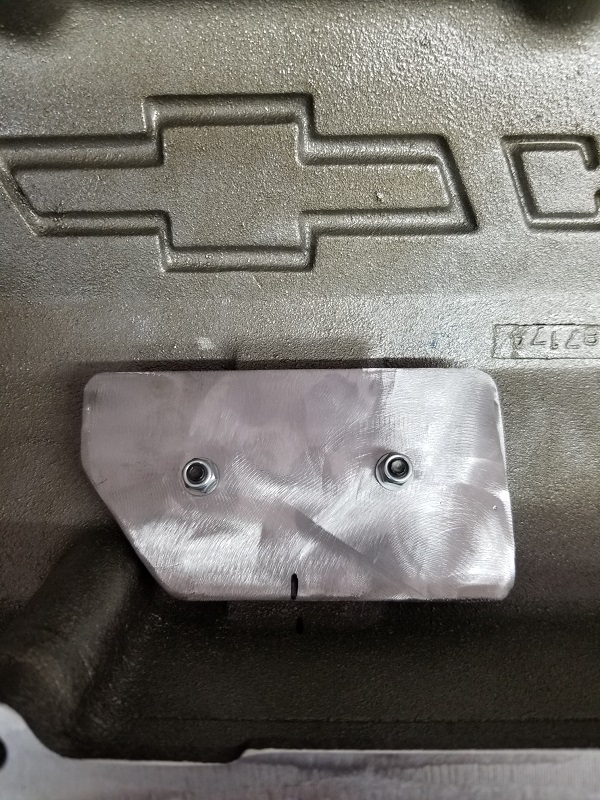 ---
Gene,
After transplanting a rebuilt 406 SBC into my Chevelle to replace the very tired original 350, I still had the same problems- erratic idle, stalling with the A/C on at a stop, and the 'oily engine smell' all over my clothes. I read an article in Hemmings Muscle Machines by Ray Bohacz a few years ago about the importance of a properly functioning PCV system. After three different 'parts store' valves, I decided to take Ray's advise and buy one of your Dual Flow Adjustable PCV Valves. I just wish I'd would have done it sooner. After installation and adjustment, my idle is even and consistent, I no longer stall out at idle when the A/C comes on, and the smell is gone. Although it's the worlds most expensive PCV valve, it's worth it's weight in gold! Thank you Gene for the time spent on the phone with me, and for a high quality product that works exactly as it claims.
Tom Larsen
Owner – Classic Muscle Car Exhaust.com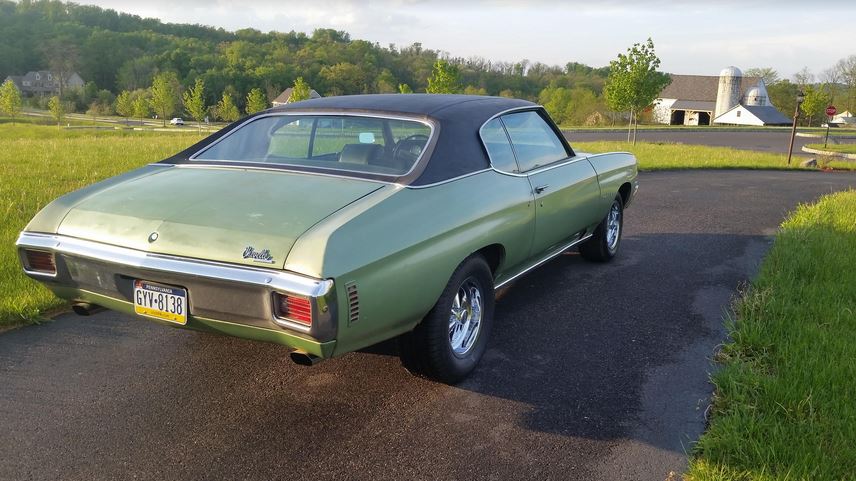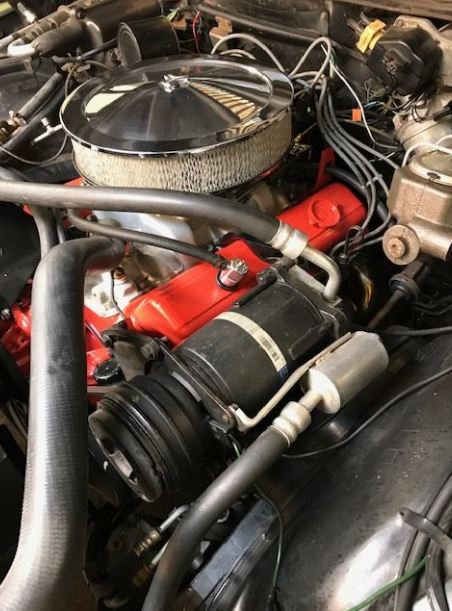 ---
Best $129 I've spent! My '79 TA has an Olds 455 with a mild cam upgrade and Edelbrock Performer intake/carb. It produces good power but would stumble at acceleration, had two small oil leaks, and the emissions were nearly suffocating. This Wagner adjustable PCV made an immediate difference. The stumble, leaks, and smell are gone, and the engine feels like it's running more freely – less restricted. Not needing to play with the gas pedal at green lights or hold my breath because of fumes has made the car a real pleasure to drive.
Curt Wiedenroth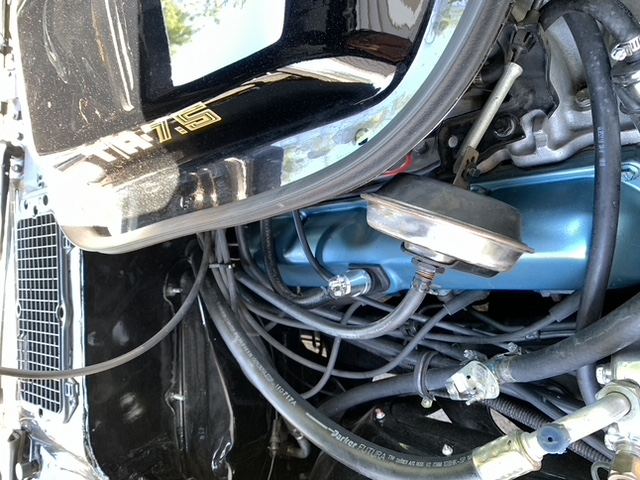 ---
I first heard of the Wagner PCV in an issue of Hemmings Muscle Machines.  Being somewhat skeptical, I purchased the Dual Flow and installed it on a not-so-stock, big block 1970 Nova SS that I had been having some PCV issues with.  It worked so well that I bought a second unit for my Corvette engined 1969 Camaro.
In today's times, it is gratifying to see a product that does what it was designed to do, is exceptional in fit and finish and attention to detail.
Notes
The breather on the PCV side valve cover is a dummy. Air is drawn through the other valve cover on the Corvette engined Camaro.
Someone may ask what is the line coming off the front (and rear) of the carb? The carbs have an additional drilled orifice connected to the intake side of the fuel pump to constantly bring in a fresh supply of fuel.
Dave from Wisconsin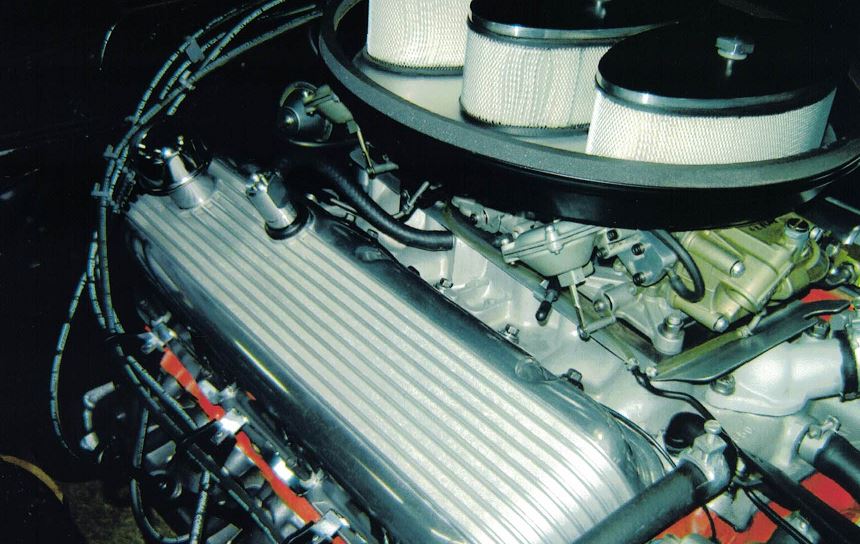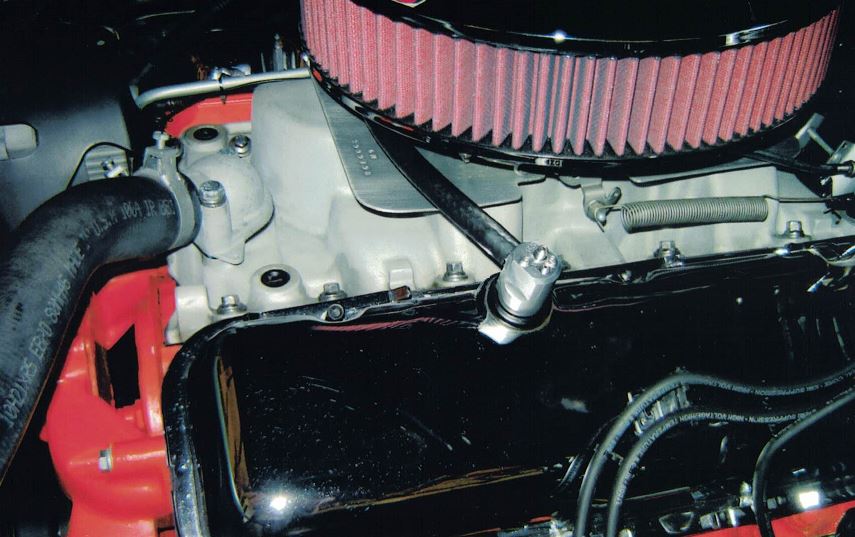 ---
Dale Hodson's '65 Chevelle was featured in the June 2019 issue of Hemmings Muscle Machines.  (Photo credits:  Eric English / Hemmings Muscle Machines)  Here's what Dale had to say:
"I installed the Wagner DF-17 PCV valve in my 585 HP 468 Big Block powered 1965 Chevelle. The instructions were easy to follow and not only does this thing flat out work, it looks cool too!"
Thanks and congratulations Dale!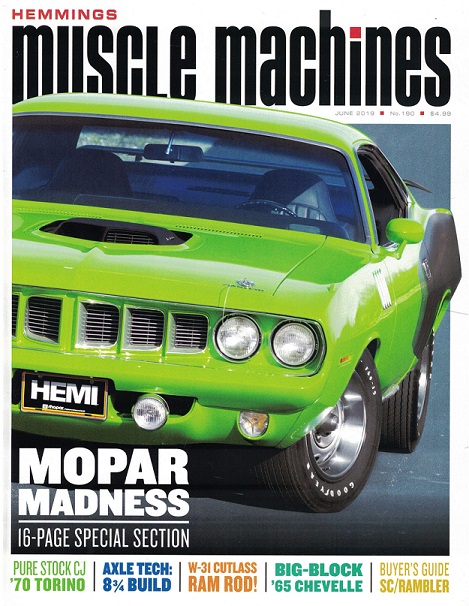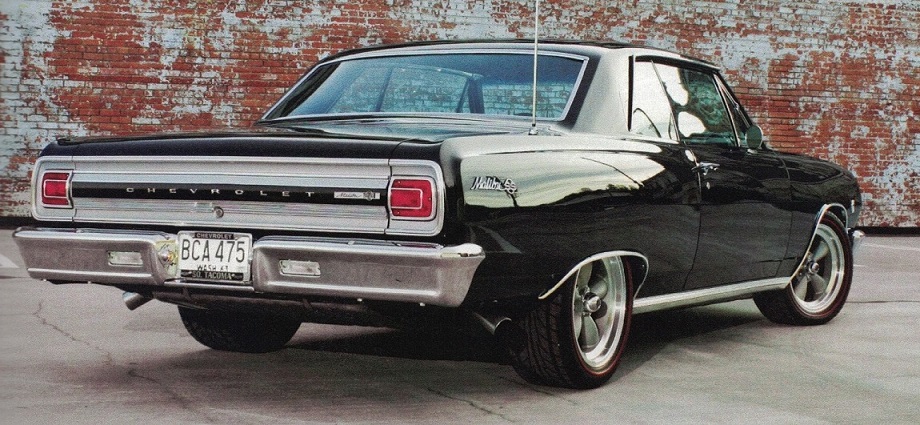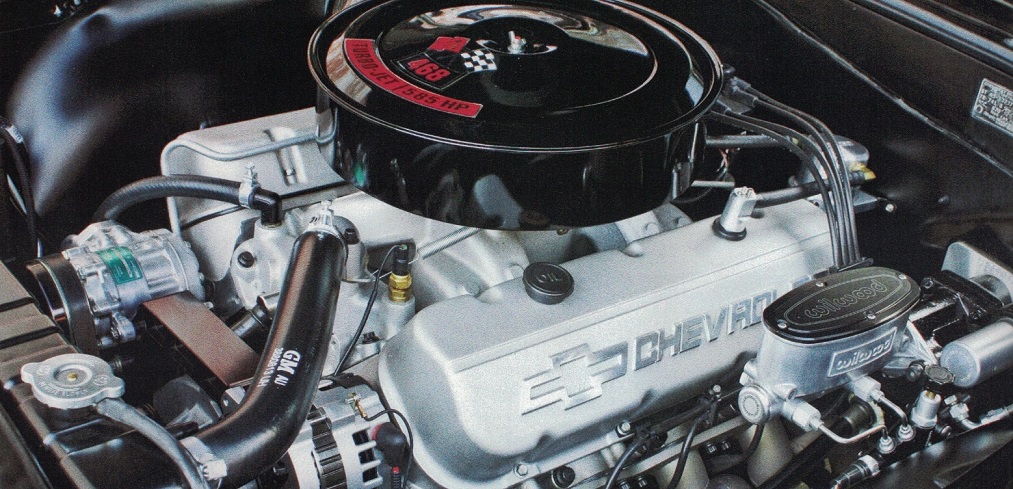 ---
Your PCV has been one of the best improvements in driveability I have made to my 67 Corvette (stock 327) and my 72 Chevelle (stock 350). The Corvette is an NCRS second flight car owned for 19 years, the wagon is an AACA Senior and national award winner owned for 5 years.
Perry Yasher
Co-Chairman
NCRS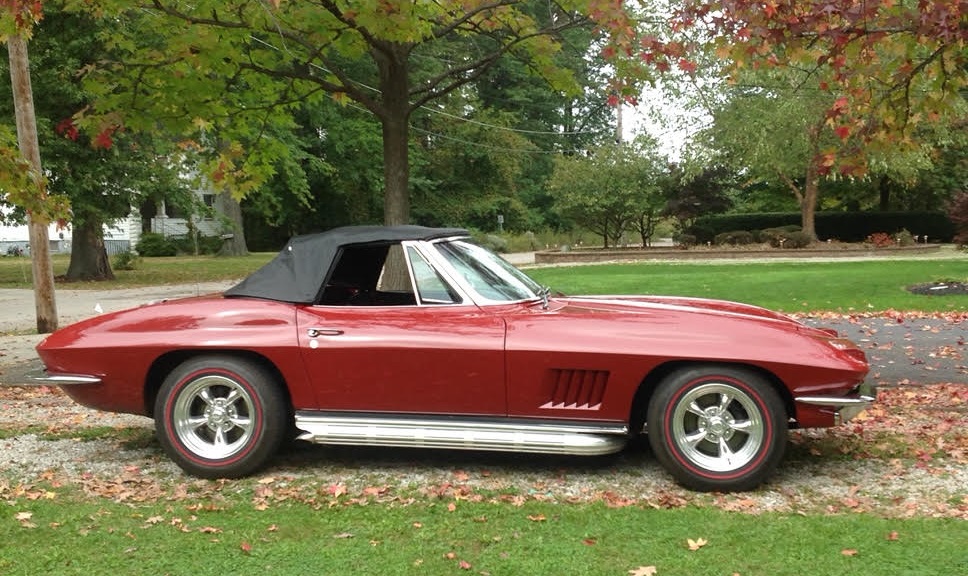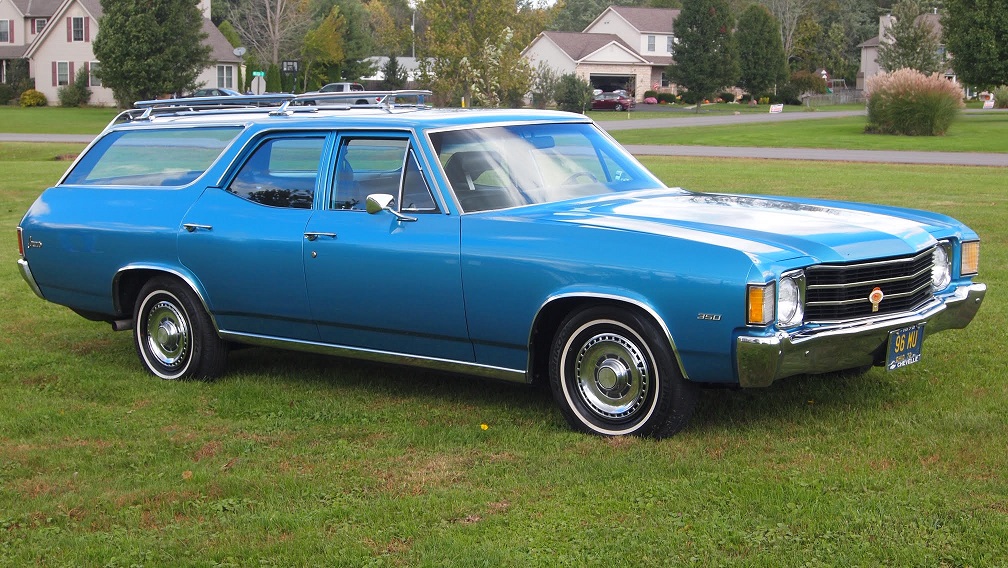 ---
I'm using a Wagner PCV valve in PML valve covers. Good tight fit with no special modifications. Had continual rough idle issues, the change over to this valve totally eliminated that.
Nick Rudanovich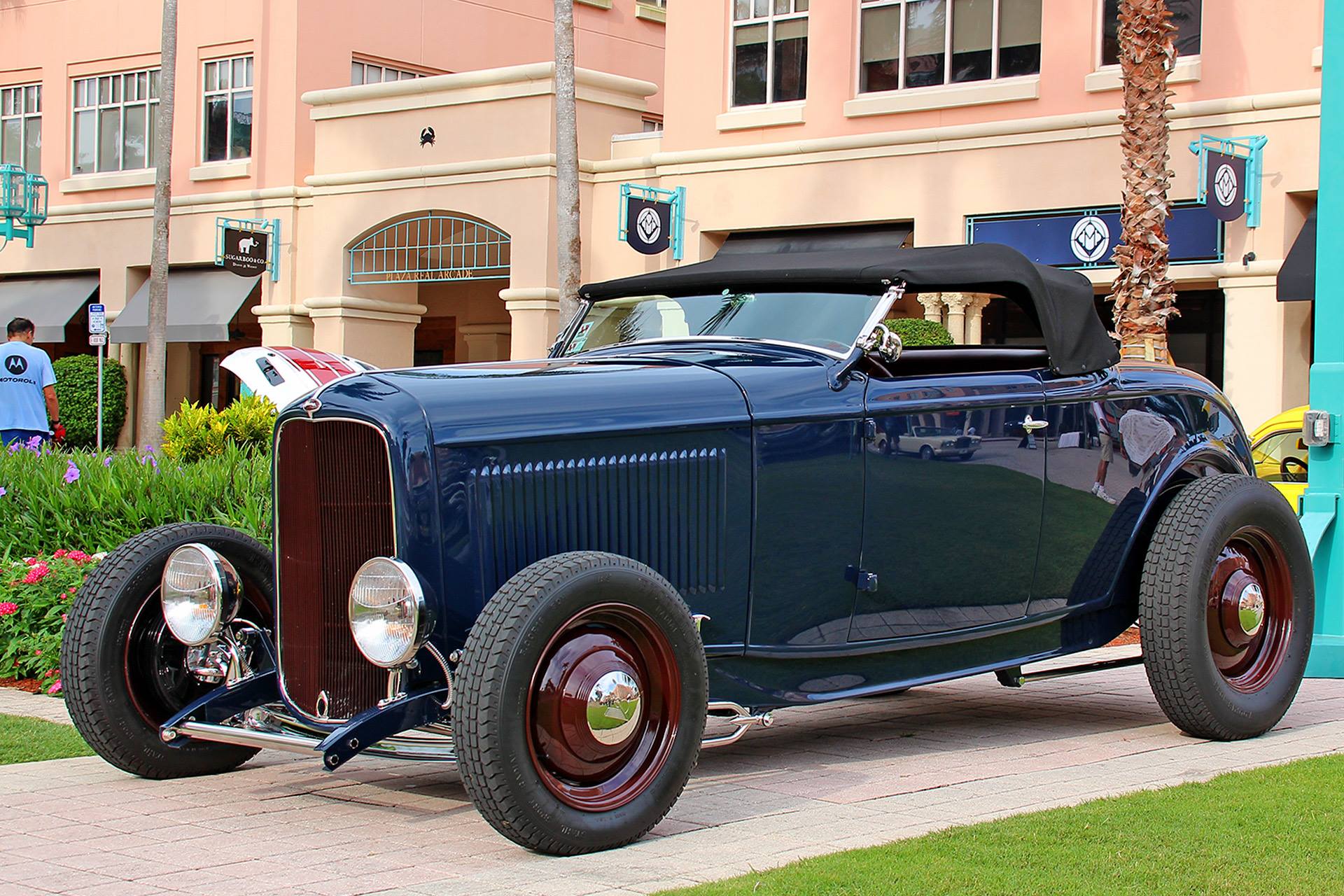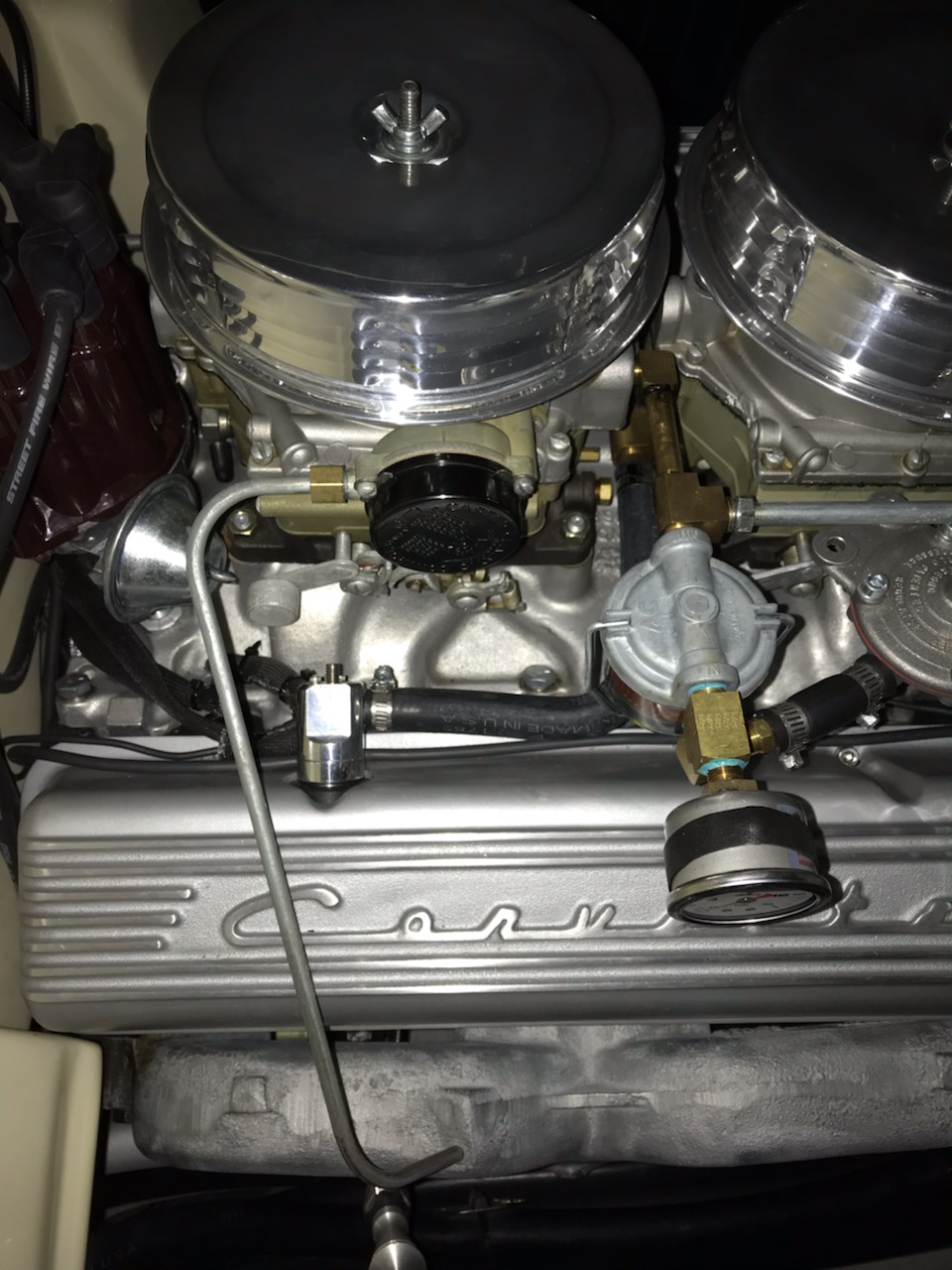 ---
Hi Matt,
As I promised to Gene, we are having much more fun driving our street rod since installing the Wagner adjustable PCV valve!
Gone is the "stumble" we had during acceleration, especially from idle! Our ZZ4 crate motor now performs like we expected…and since we have owned our 1929 Model A for 41 years, we sure do notice the difference! The wife also noted that the faint smell of gasoline we had gotten used to in the garage, has now left the premises. I had been trying to chase down a small oil leak prior to the addition of the Wagner valve, and that too, is gone.
Best regards,
Mike Okuley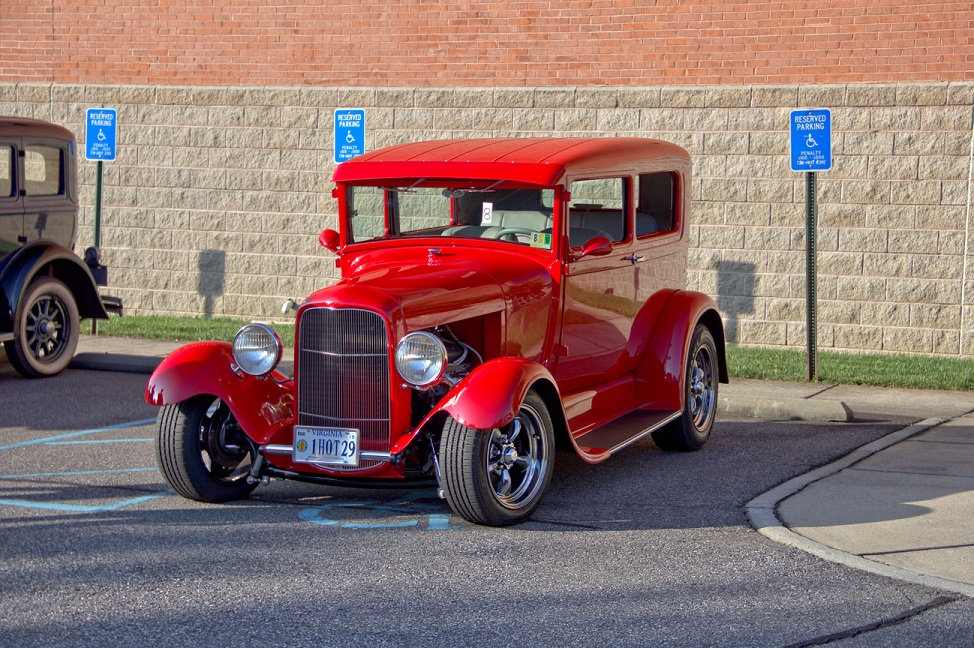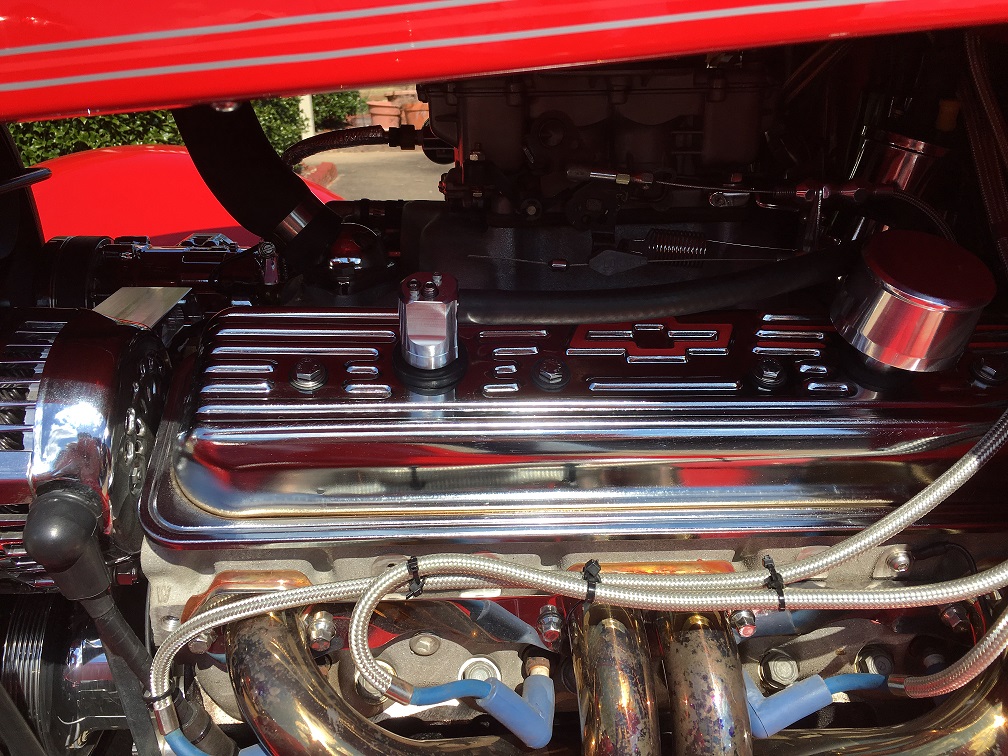 ---
My car is a 1966 Chrysler 300, engine is a 512 ci stroker with Indy heads and intake, Pro System custom carb, 10,6:1 compression, custom Comp roller cam, Harland Sharp rockers, Smith Bros pushrods, custom aluminum Charlie Gilbertson pan, MSD ignition, TTI headers and exhaust. It had some oil leaks, smell and the idle was a bit rough and difficult to tune. I changed the rear main seal two times, installed a billet retainer, tried various timing/carb combinations but without success.
With the M/E Wagner PCV valve the problems are finally solved and the car idles incredibly smooth at 700 RPM.
Thanks for developing such a jewel.
Riccardo Fulgoni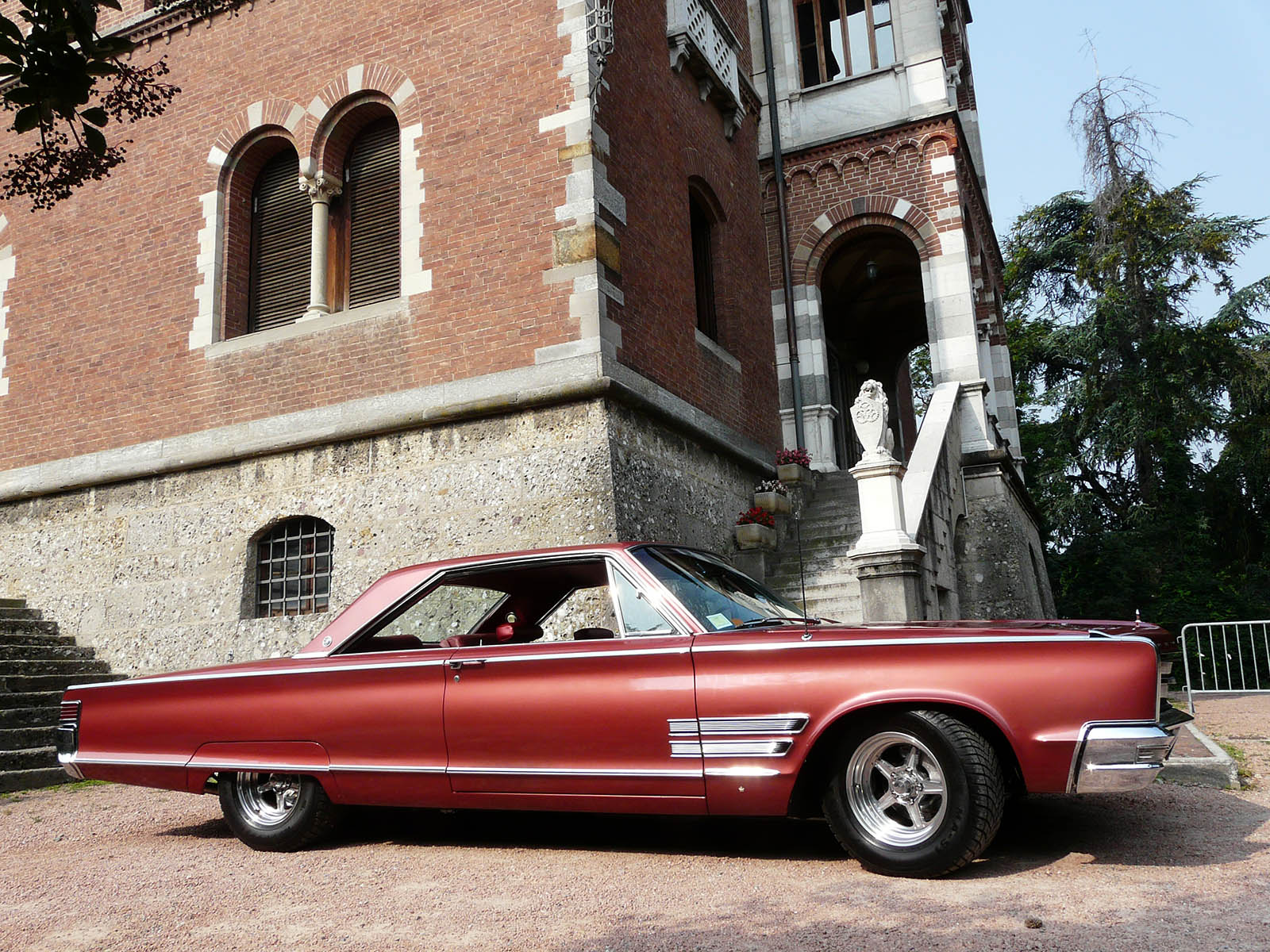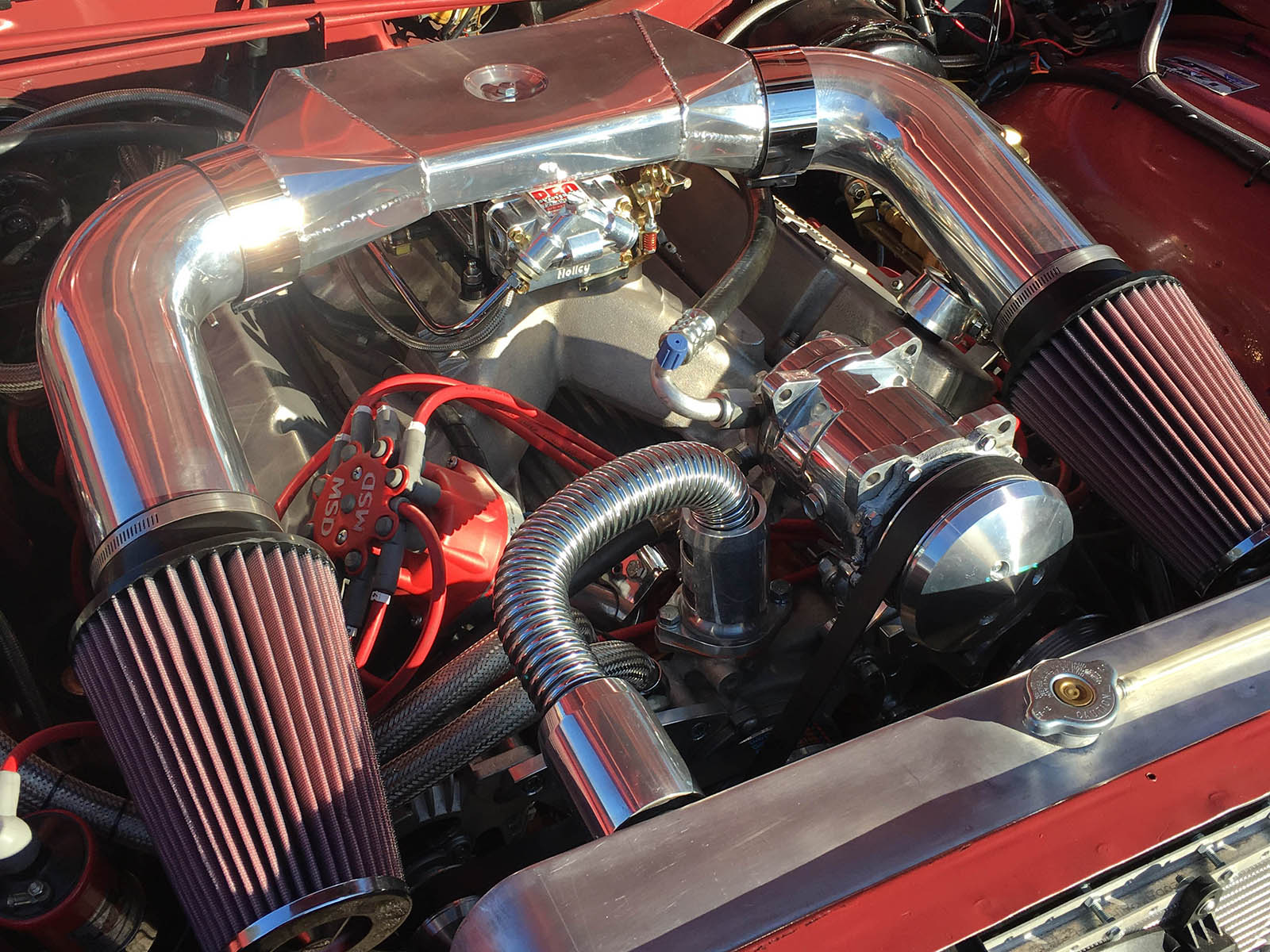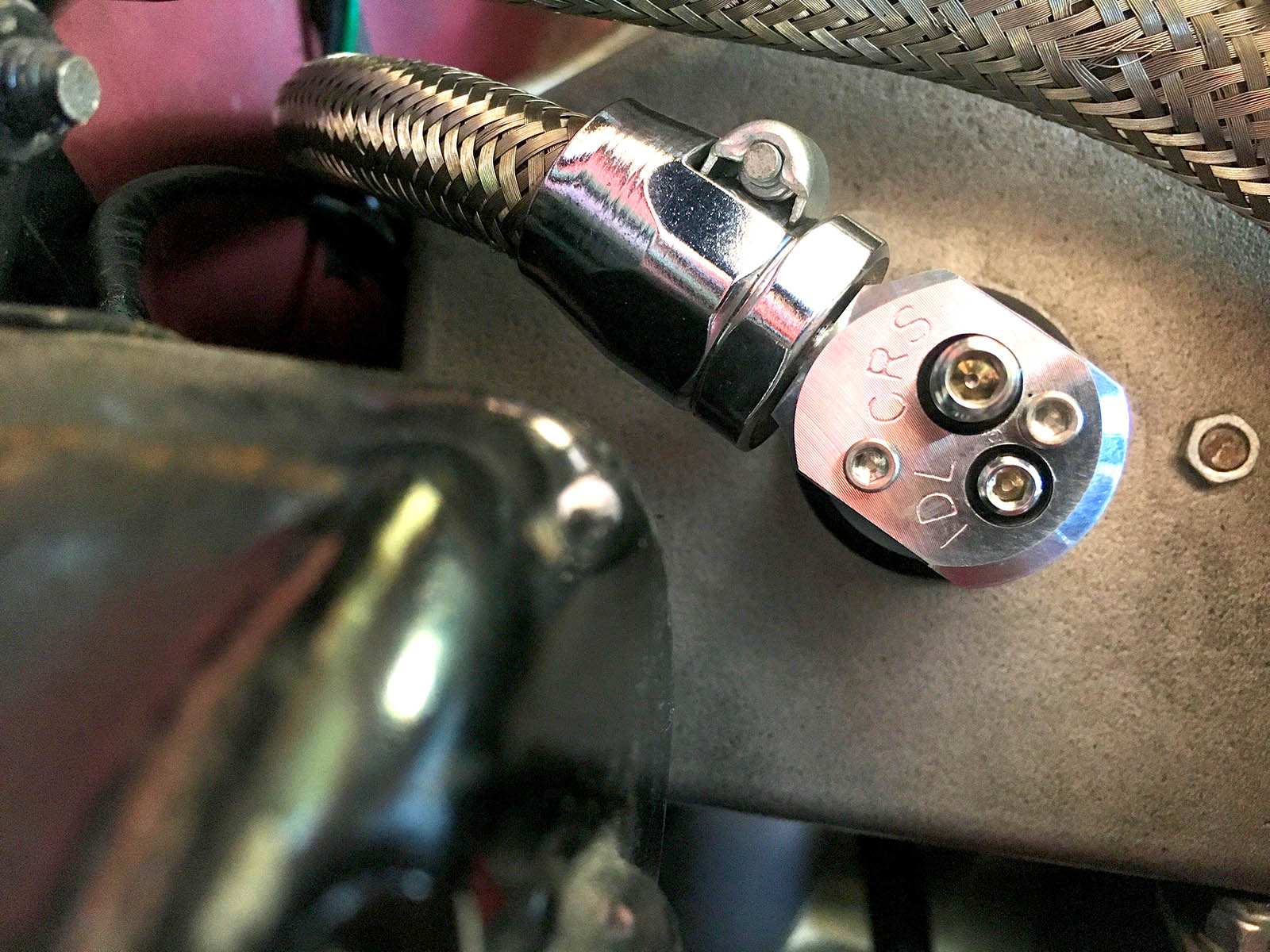 ---
Success!  After installing the new breather cap at the rear of the valve cover I went ahead and pulled the valve cover and fabricated a oil baffle like the one you show on your tech page.  We took our CJ 7 out for a road test after 80 miles which before would have produced approximately 1/3 to 1/2 of a quart of oil in my separator there was on a few drops to small of an amount to measure.  I Am Beyond Pleased!  I have been addressing this problem since my rebuild over 2500 miles ago.  I am so glad I stumbled across a link to your company while reading through all of the comments in Jeep Forum.com and will recommend your company to every one.  Thanks Again!
Ron Jensen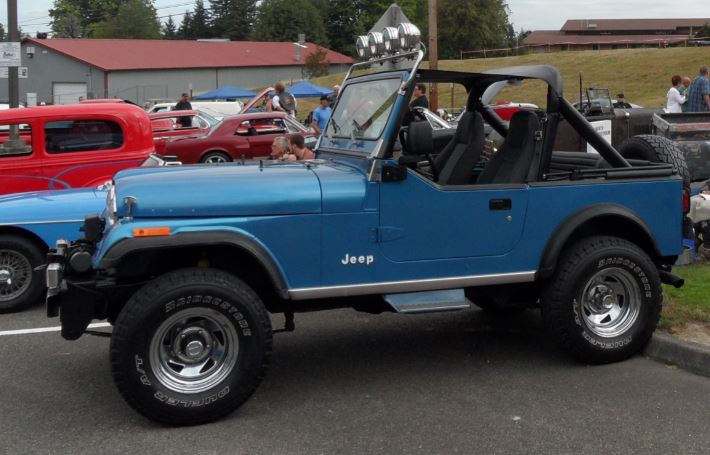 ---
After the great improvement your product made in my 40 Ford coupe with a TPI 350 Chevy motor today I ordered two more units, one each for my 53F100 with HO 302 Ford and my 55 Sunliner with a 300 HP 302 Ford. Installing your PCV on the 40 completely eliminated the oil seepage from the breather and PCV grommets and also eliminated an oil leak from the rear of the intake. Also it all but eliminated the sometime warm start stumble. Thanks for a great product.
Joe Gaddy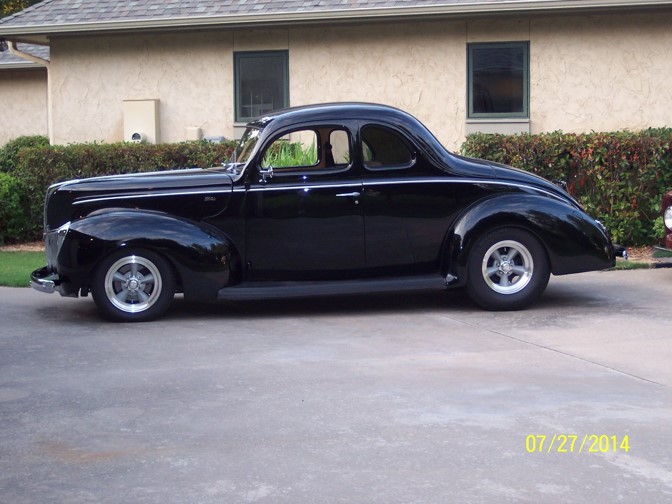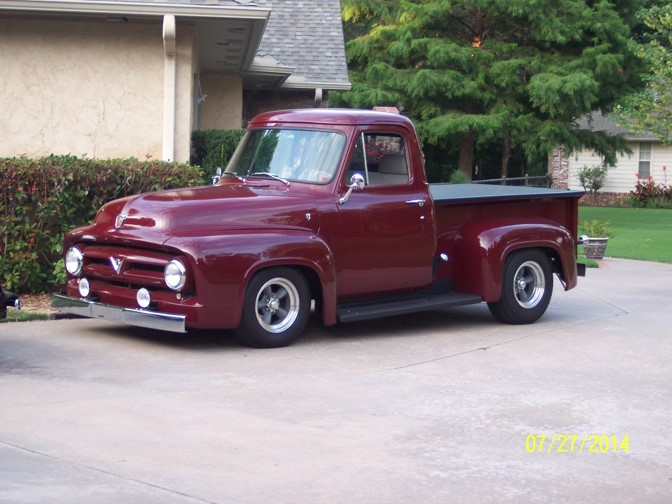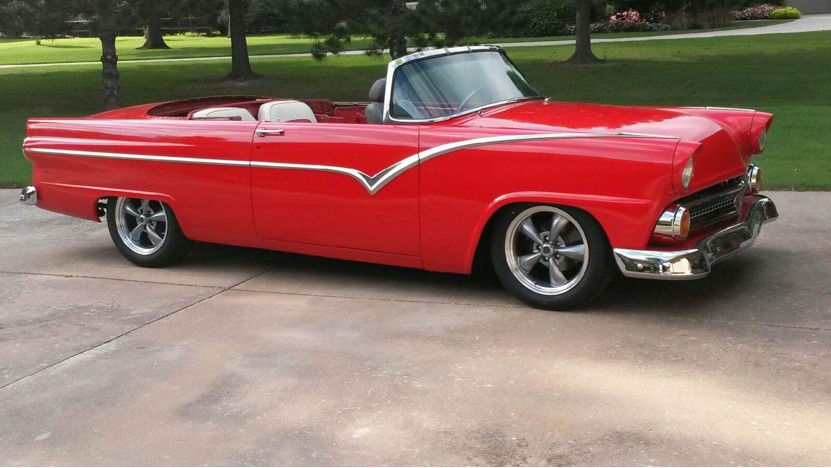 ---
Renowned technical writer Mike Mavrigian (editor of Precision Engine Magazine) sent us pictures of this 408 cubic inch LS engine built in his shop, Birchwood Automotive. It is topped with dual Holley 660 CFM carbs and uses adaptors that allow small block Chevy valve covers to be mounted to the LS heads. It pulled 670 HP and 581 lb-ft of torque and uses a DF-17 Dual Flow PCV valve.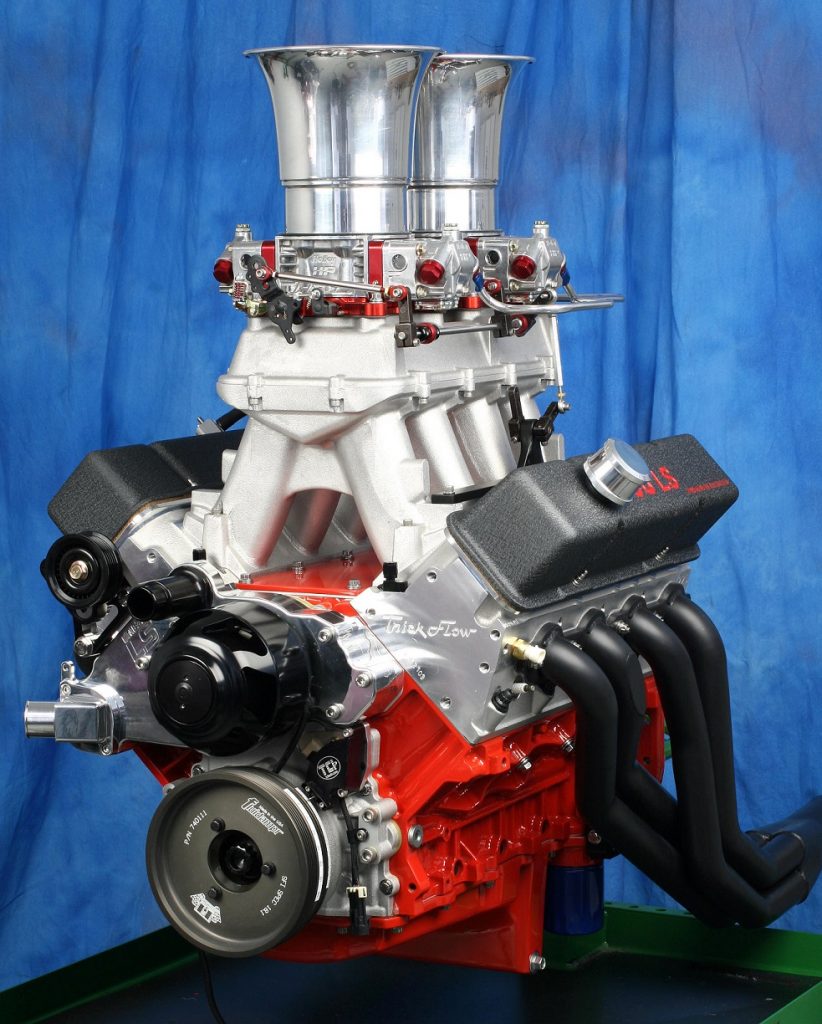 ---
Matt,
I finally got around to installing the PCV valve yesterday, I had no trouble at all adjusting the idle & cruise and the vacuum gauge did just what your video said it would. I noticed the idle cleaned up right away.
Rick Garrett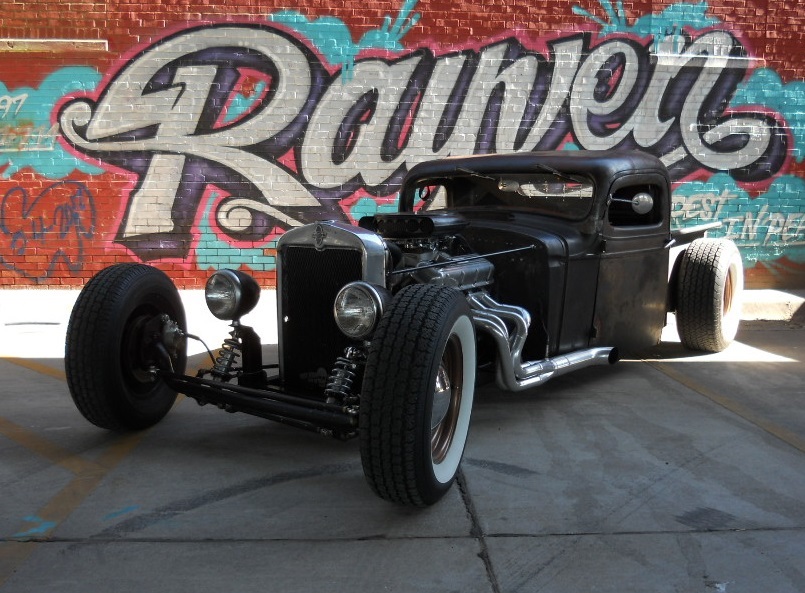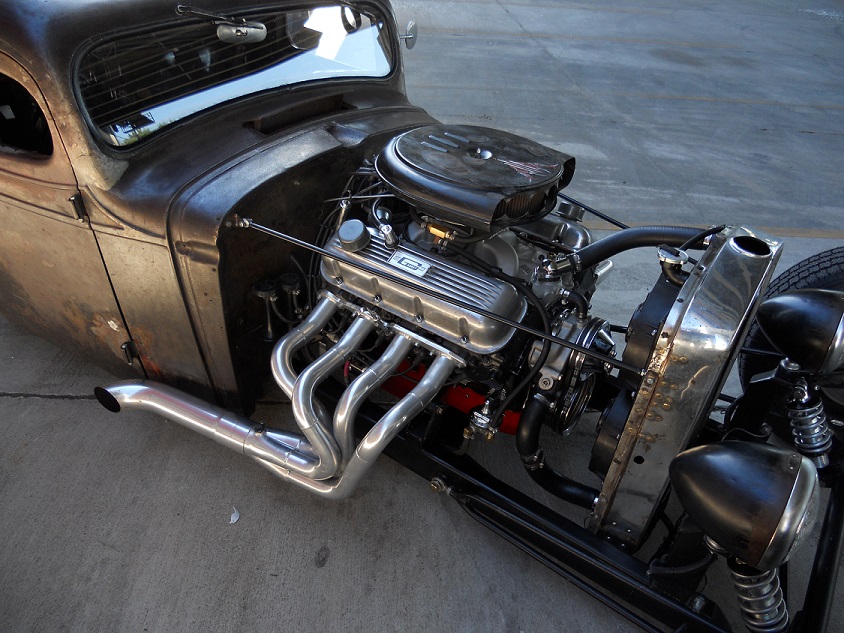 ---
Gene,
I live in Memphis, TN. I purchased a 1962 Impala 409/425 SS 4 speed convertible. My mechanic and I completed a frame off restoration. We rebuilt the engine and put a 4″ stroker kit with a Comp Cams 556 lift hydraulic roller, 10.5 to 1, 690 heads. The engine is 481 cu. in. And makes 550 HP. A really nice dependable street engine and drop dead gorgeous and beautiful classic ride.
My problem started when I began driving on the weekends. The engine didn't smoke at all and ran perfect. I put about 300 miles on the engine and checked the oil one afternoon. It was 2 quarts low. I checked for oil leakage and found a small spot of oil in my garage. Nothing big. A spot or two about the size of a quarter. So drove the car again and payed special attention looking for smoke from the exhaust. None. So I pulled the plugs looking oil on the plugs. None.
We were about to pull the engine down when I found your website and read your article on your dual flow PCV. I had my mechanic read your article and he agreed it was worth trying before he pulled the engine.
I ordered your dual flow pcv and to make a long story short I now have zero oil consumption. Amazing product and moderately priced. Fantastic product.
Thanks,
Satisfied customer in Memphis, TN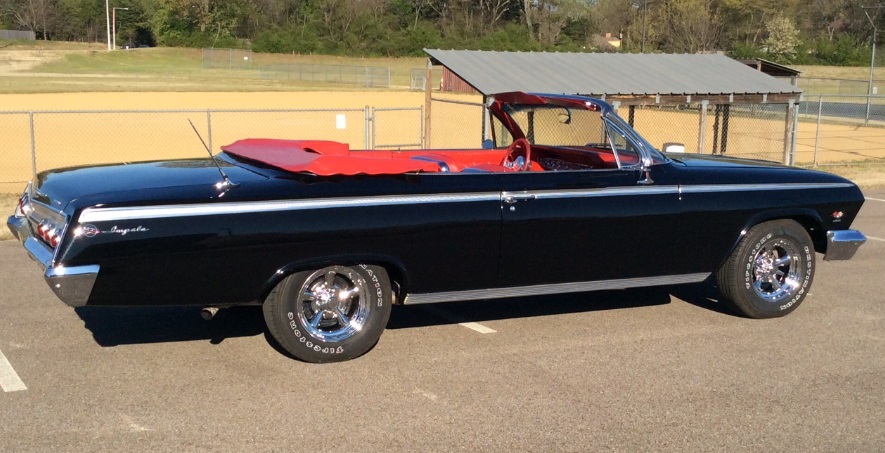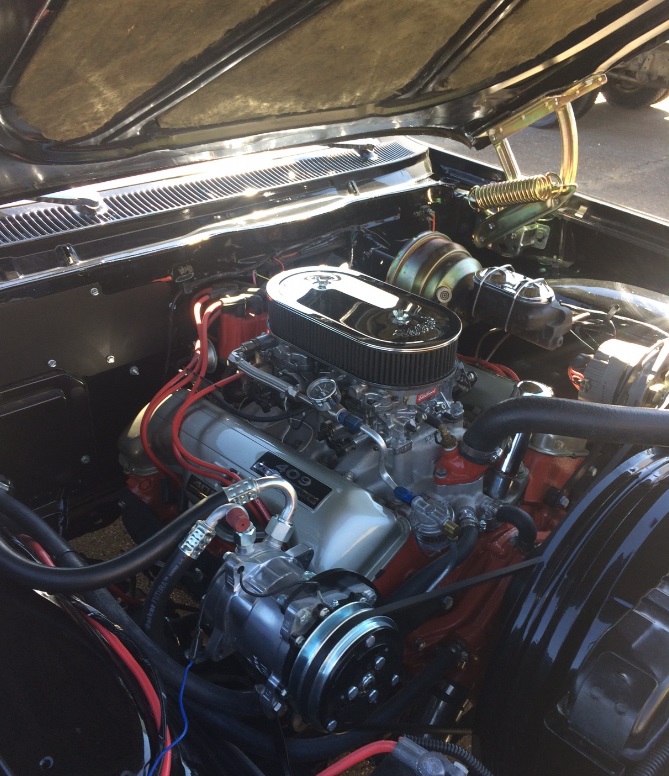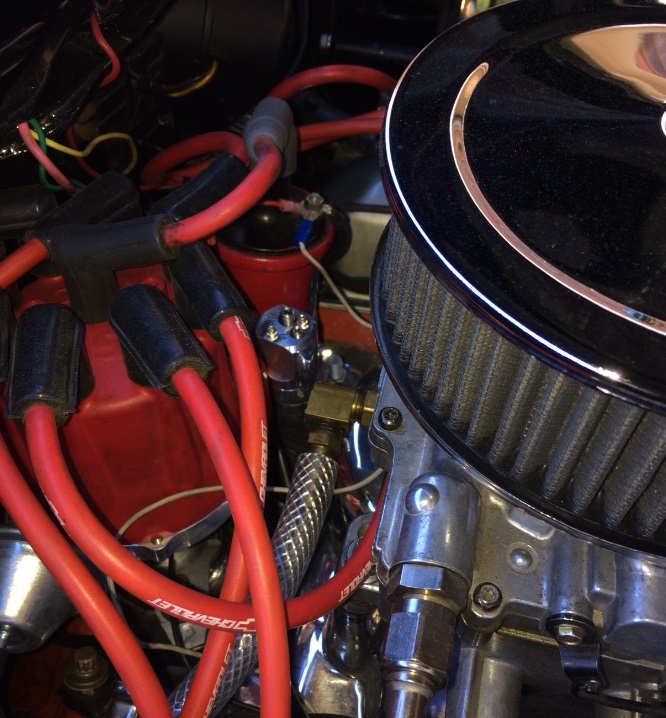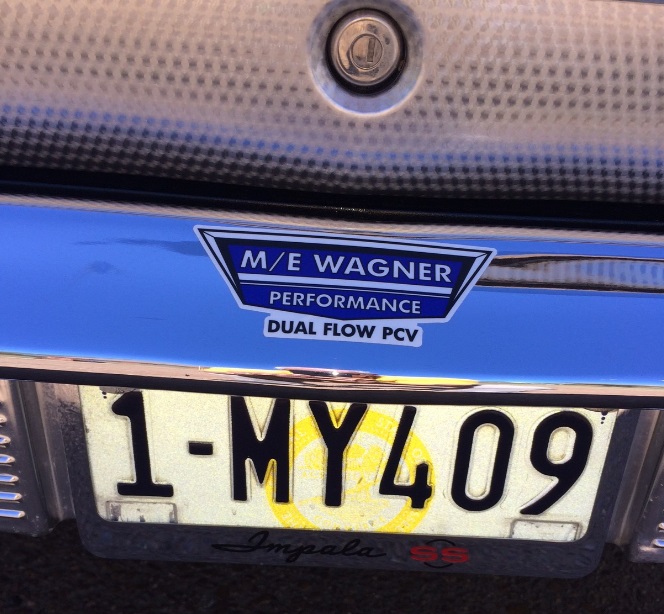 ---
The Wagner PCV valve gave my small block Chevrolet engine way more tune-ability and my power brakes work better too! My small block Chevy engine started out with 12.5 hg of vacuum at the carburetor and ended up with 14 hg with the Wagner valve. Although it seemed expensive, I have been very happy with the increase of tune-ability of my Dart block 500hp small block Chevy. A side benefit is that my power brakes work way better due to increased engine vacuum.
Engine leaks and the driver smelling like 30w oil are a thing of the past. As a guy who has changed out the same gasket multiple times, I can tell you that engine leaks are quite often not a gasket problem but rather a crankcase pressure problem. The Wagner valve fixes the problem, not just the symptoms.
The Wagner valve finally gives users a way to fine tune a PCV system for performance and drivability with the added benefit of less engine leaks. Thanks for a great product. I fooled around with a $450 electric vacuum pump and tank on my 1940 Ford pickup without success!
Allan Zolnekoff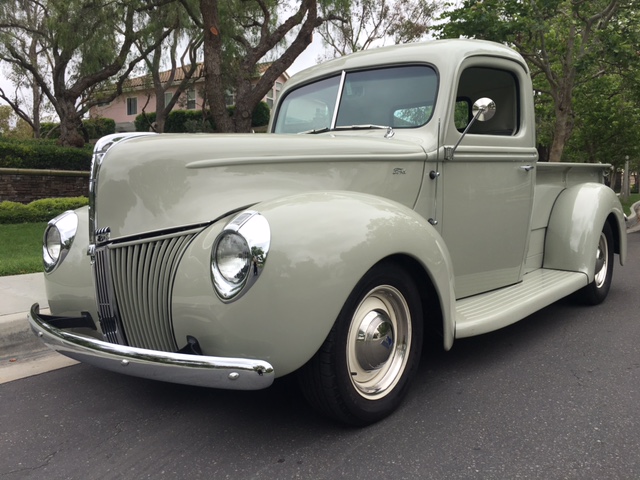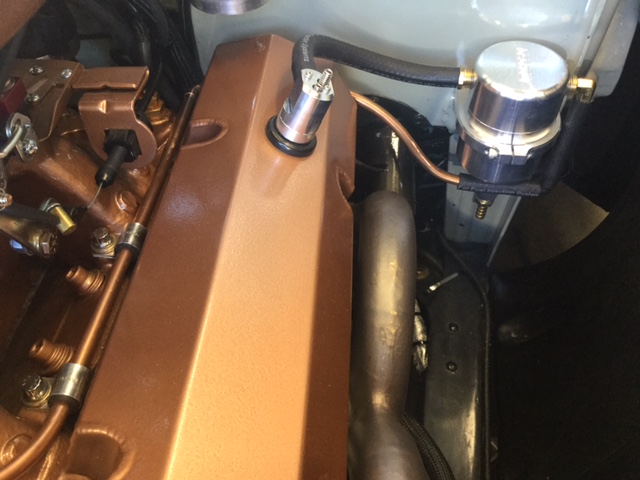 ---
See below for an example of "gutting" a stock PCV for connection to a 3/4″ grommet
Thank You so much for your help on Friday. I did indeed receive the PCV valve on Saturday morning and was able to install it on my car. What a beautiful product!!! In looks and function.
I was able to tuck it away to maintain the "Day 2" look of my car. It did exactly what you said it would! I can tune my carb and the oil smell is gone. I drove the car about 45 miles on Saturday. I will be ordering another one for my son's Chevelle in a few weeks.
I have forwarded the link to your website to my engine builder and several car friends of mine. Thanks again for your commitment to getting it right!
Jim DeCerio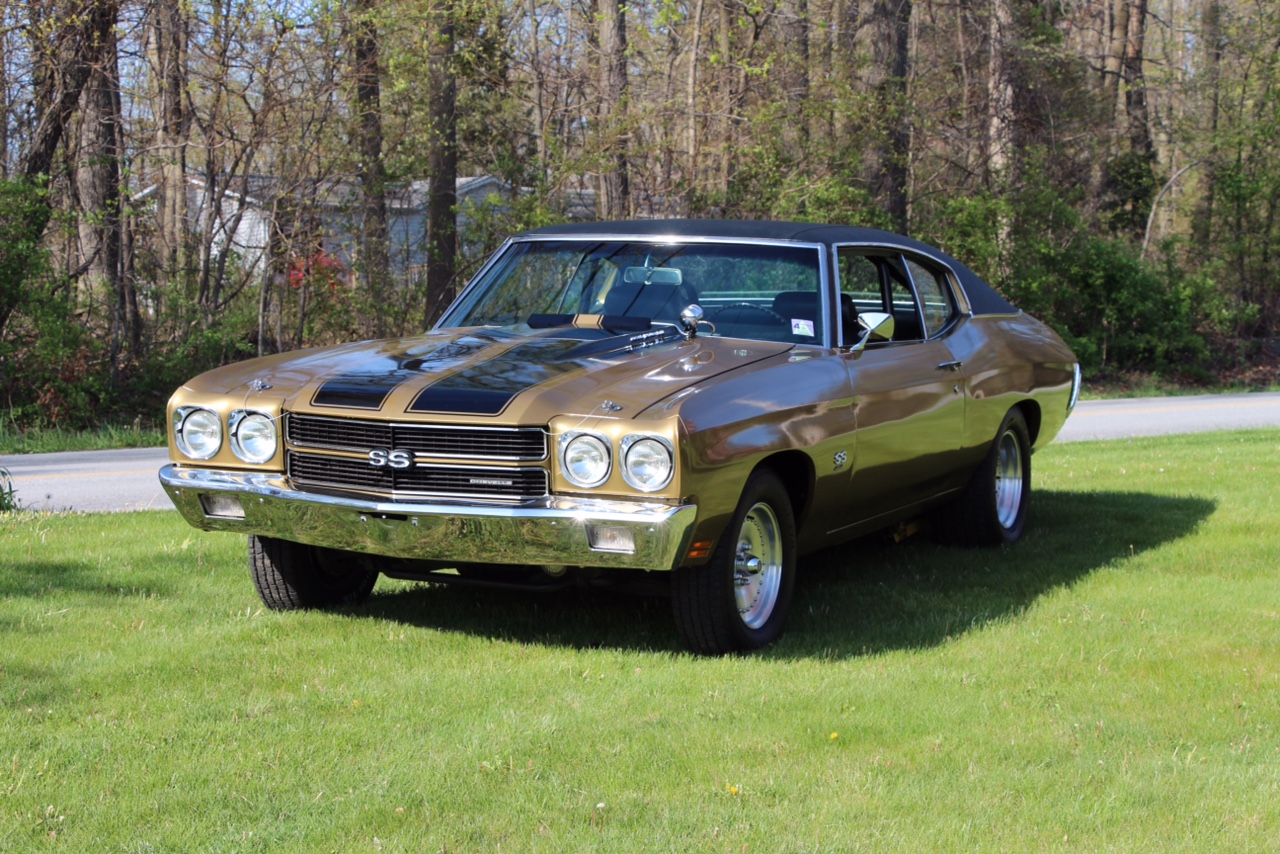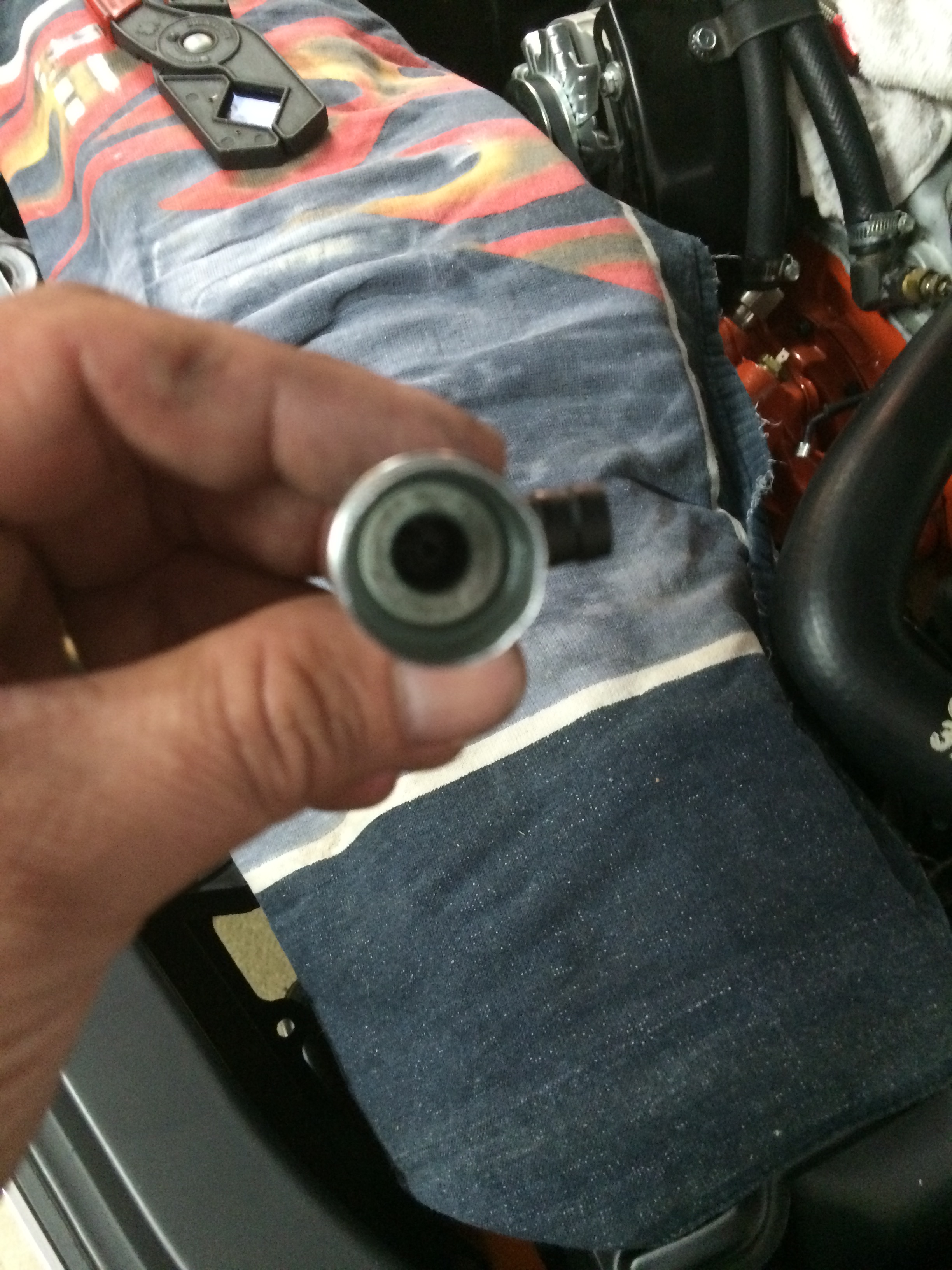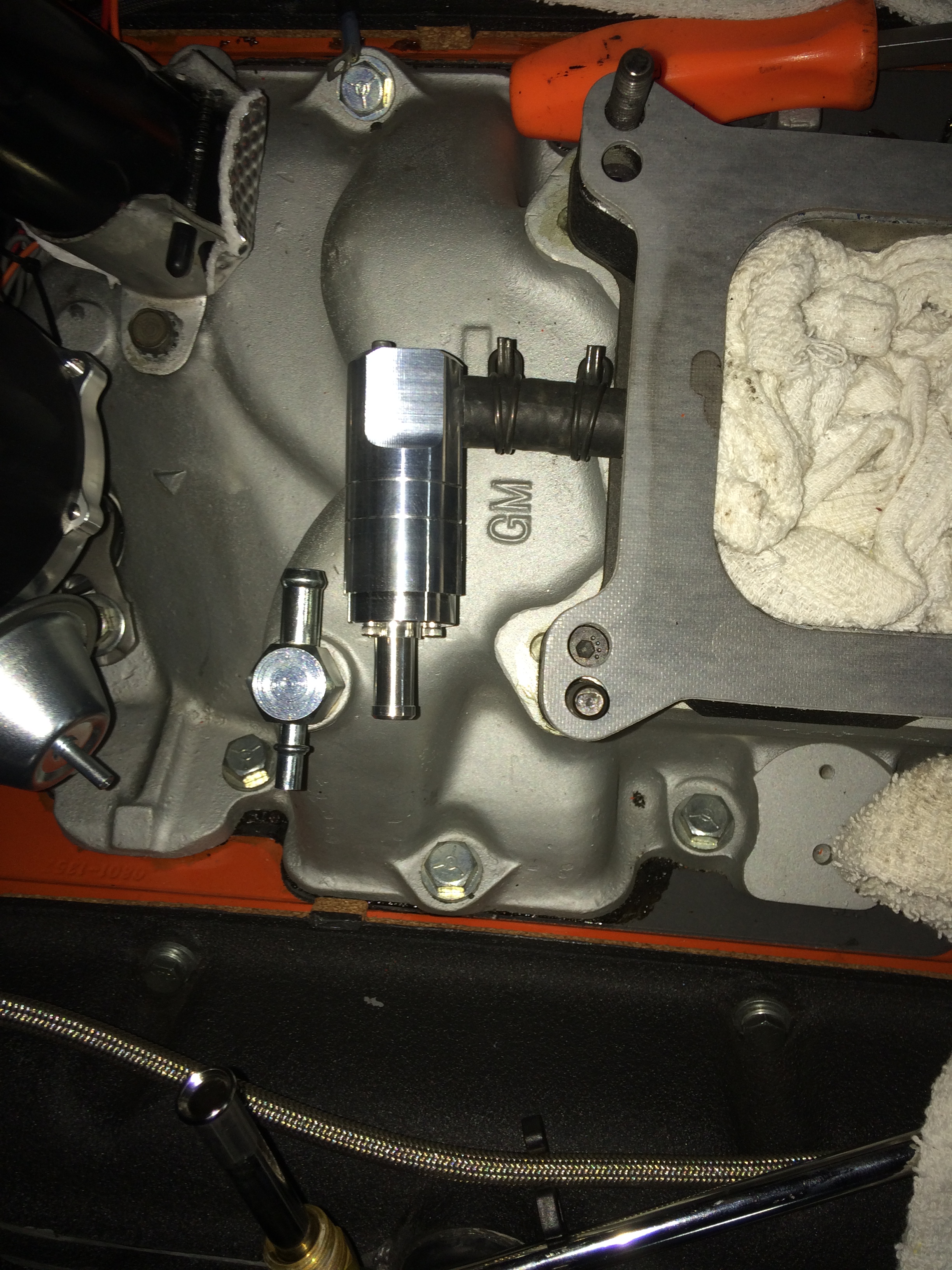 Note how Jim "gutted" a stock PCV valve to use as an adaptor to his valve cover. He hid his Dual Flow PCV with inline adaptor under the air cleaner for a stock look.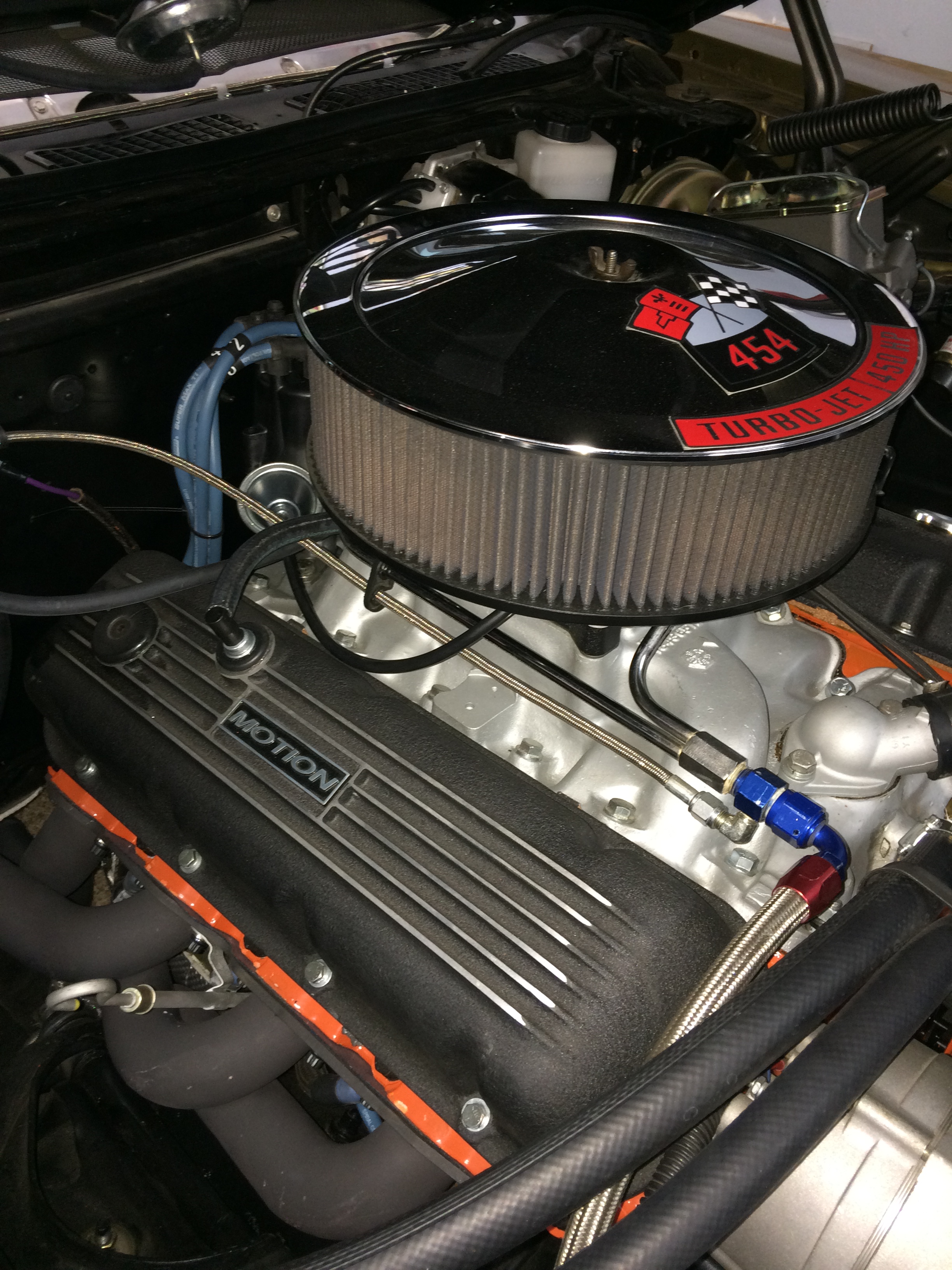 ---
M/E Wagner,
Thanks for a quality, made in America product. Your PCV has made a noticeable difference in idle tuning and all round driving situations. Customer service was extremely good and shipping was fast. I recommend this product. Thank you.
Travis Warden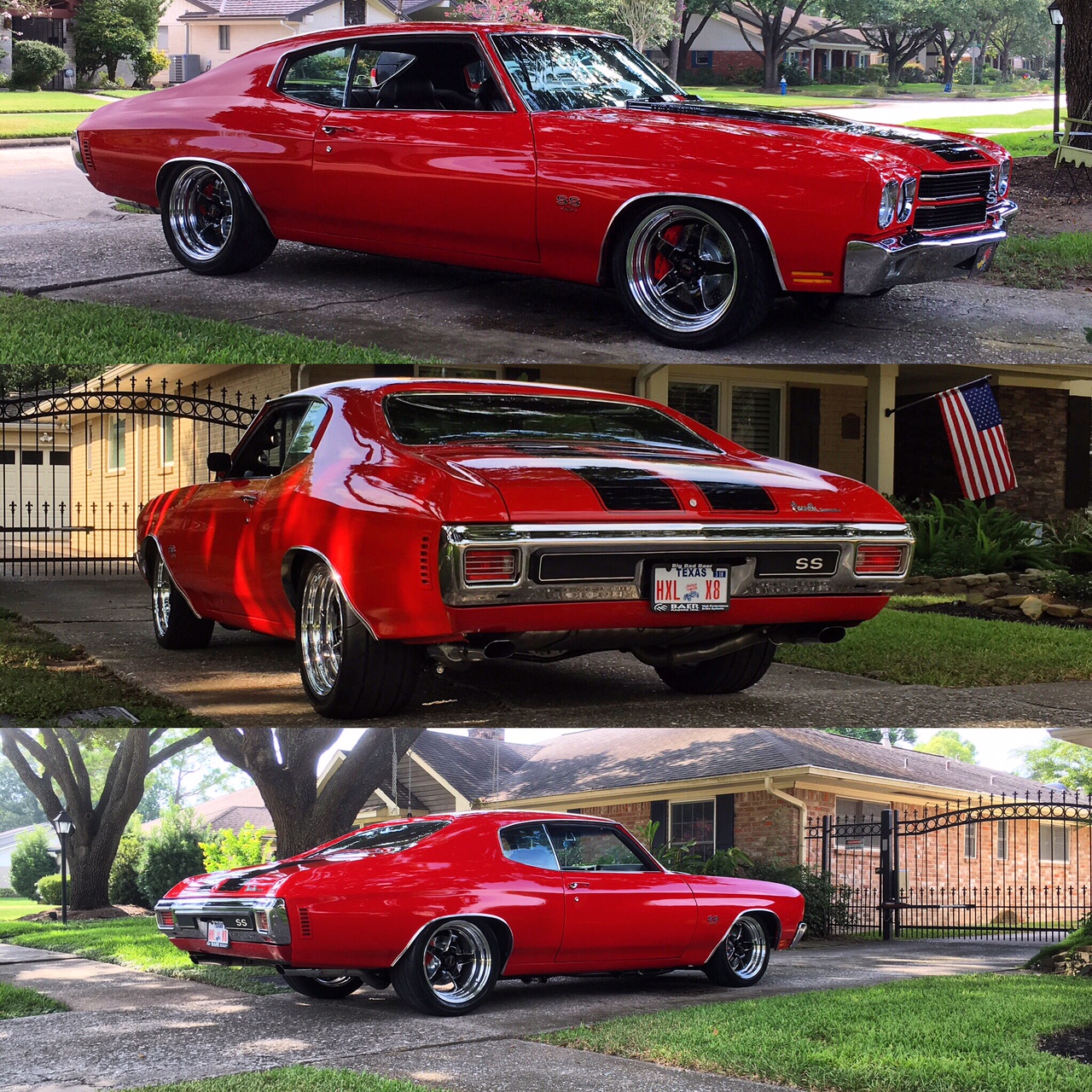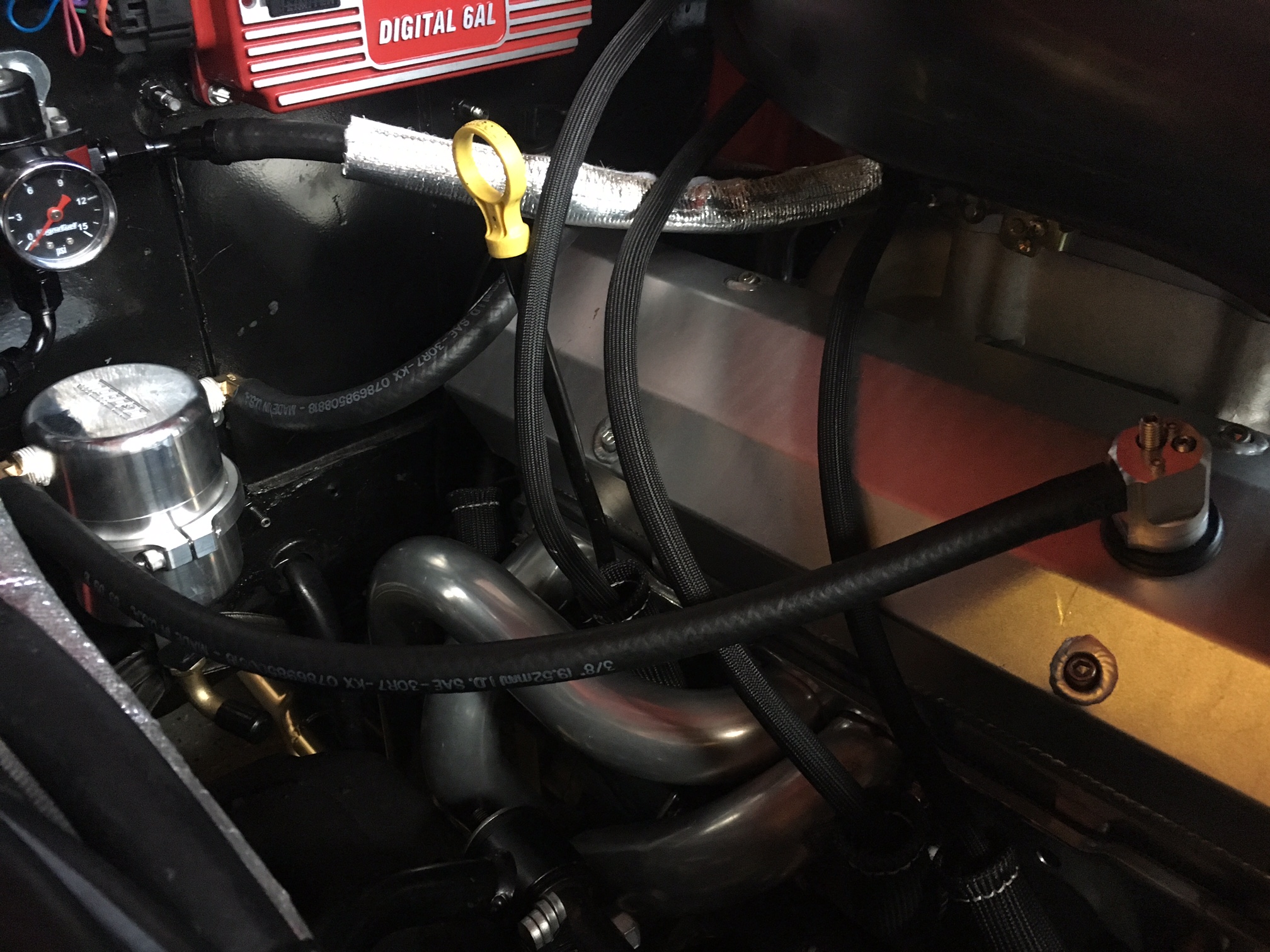 ---
Fired my decidedly expensive rebuilt engine with the new valve, I was delighted to encounter absolutely no tuning issues with the valve. I was glad to discover superior ventilation in my crankcase- your design is amazing. All that's left is to brag and show off the valve. For your enjoyment I made an ad out of my old motor for your benefit. I hope you're around for years to come, but in the mean time enjoy a snap shot of what happened when I created my own valve. That's really my engine, that's real rust, and it happened because ventilation was poor for too long. Glad it won't happen again!
Douglas Phillips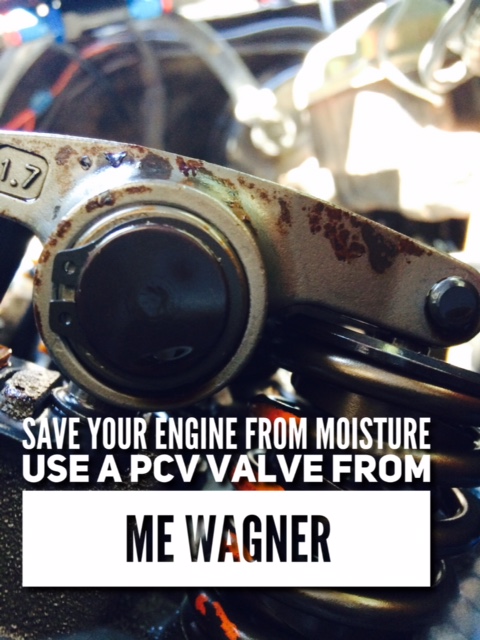 ---
Just thought I'd drop you folks a line and let you know I'm very happy with the dual flow PCV valve. It does what you said it would and that is regulate flow of crankcase blow-by.
How do I know it works. Well first of there is no oil sneaking by any gaskets. No weeping or seeping oil along valve covers. Everything is dry and I haven't seen that since the engine was built. The guys that built the engine for me said it wouldn't leak. The leaks were caused by an ineffective PCV valve. I tried a couple of different ones with varying pressures – although one was better than the other I still had oil seeping from gaskets but not as great. Once I installed and set-up the new Wagner PCV all was good after. It's been 3 weeks and not a drop of oil anywhere.
Also, I believe the dual flow really works well and does what it says it's suppose to do. I don't have a run of the mill engine. It's a new GM 427 aluminum ZL-1 engine stroked to 496 cubes and pushing about 600 hp. It has a big solid roller Comp cam yet pulls about 10 inches of vacuum.
The dual flow was a little pricey but in the end it was worth it. Plus, it just needs to be maintained and that's pretty straight forward.
Thanks again.
Wayne Grotski
Thought I would drop you another line about the dual flow PCV valve I purchased a few months ago. The other day I changed my oil and as I was crawling underneath my car I was looking for all the old oil leaks coming from the usual locations. Was gladly surprised to not to see one spot that had any oil on it. Even the oil filter which usually drops a couple of drops of oil had zero. In fact there was no oil anywhere. I'm very happy with your product. Thanks again.
Wayne Grotski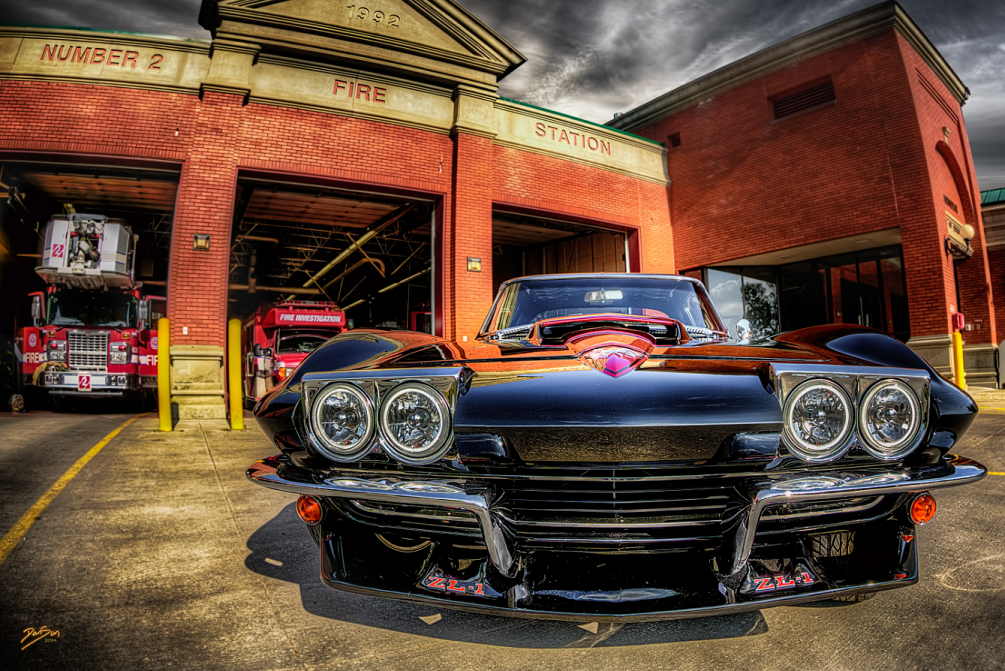 ---
I would like to tell you how happy I am with your PCV, I had oil coming out of my breather and was always cleaning my valve covers. Also oil was dripping from the bottom of the bell housing, I think it was the rear main. Being a 1965 Ford 289 it had some years on it and 40,000 miles, but it had some blow by. After installing you PCV and setting it I have had no oil on my covers . Needless to say I'm very happy.
Thanks,
Rick Mengel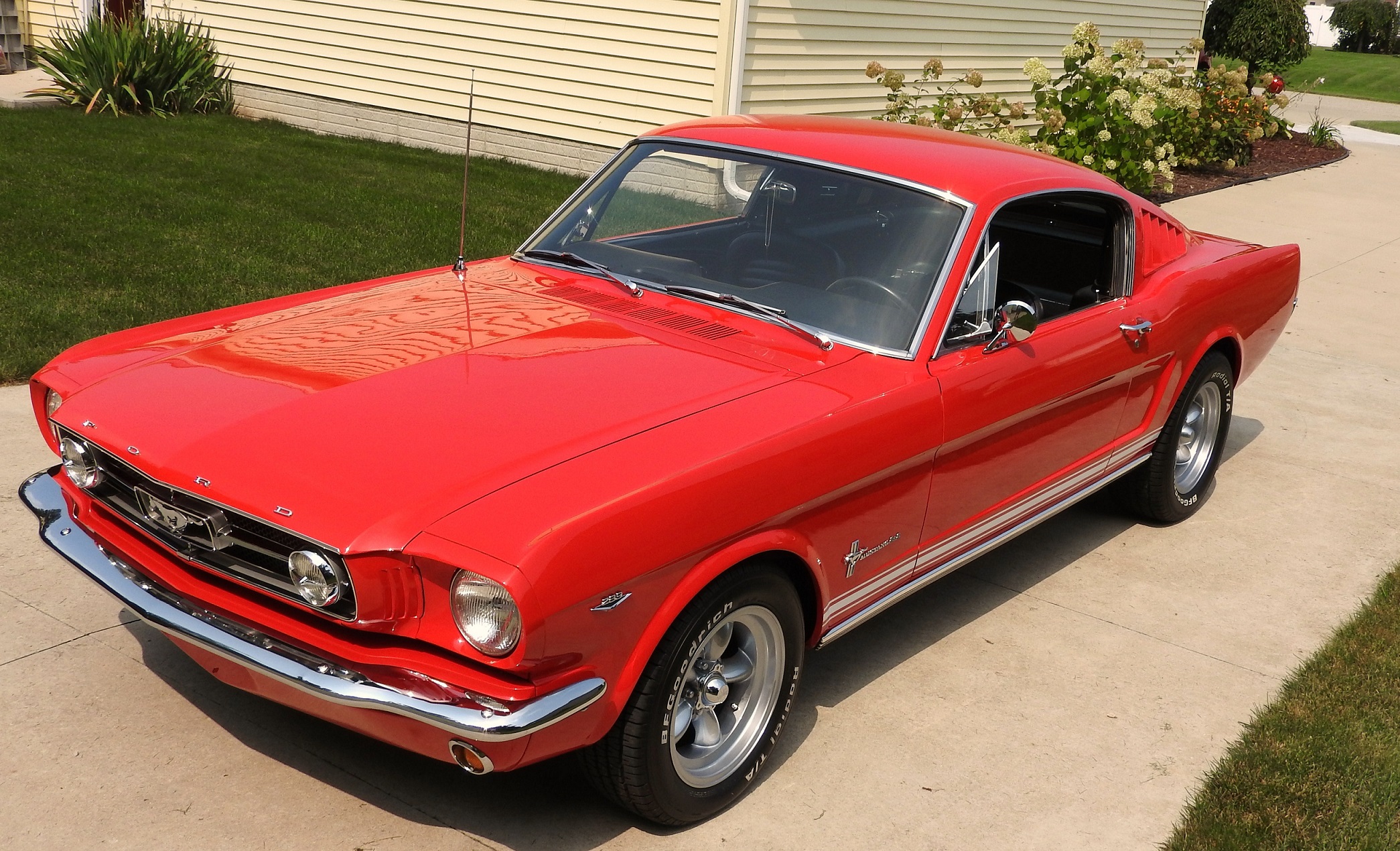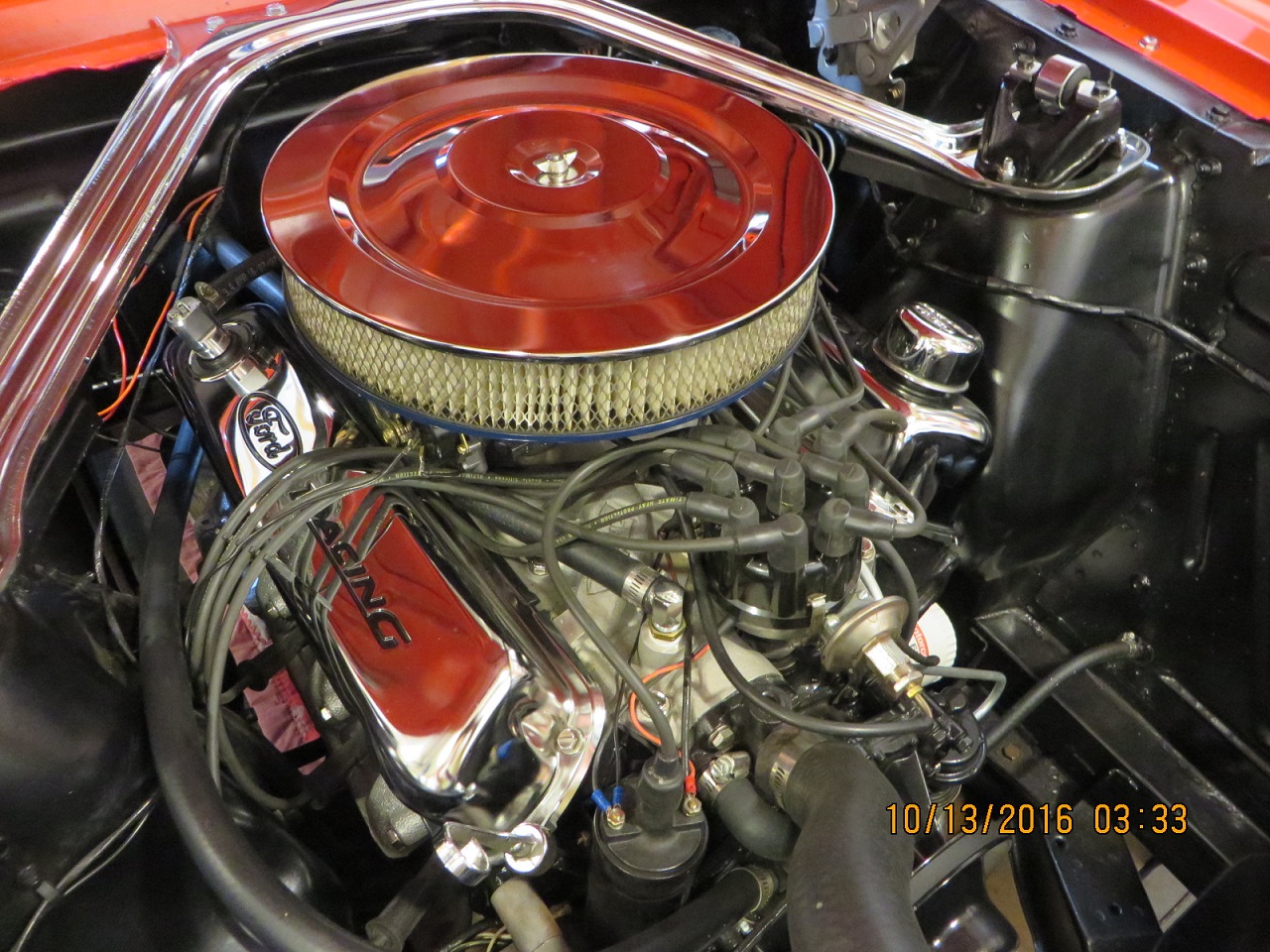 ---
Just a note to say thanks for the valuable advice – all fitted & looking good!
Got hit by import taxes and handling fees…but it's still worth it as it's a beautifully engineered bit of kit.
Cheers,
Roger Cooper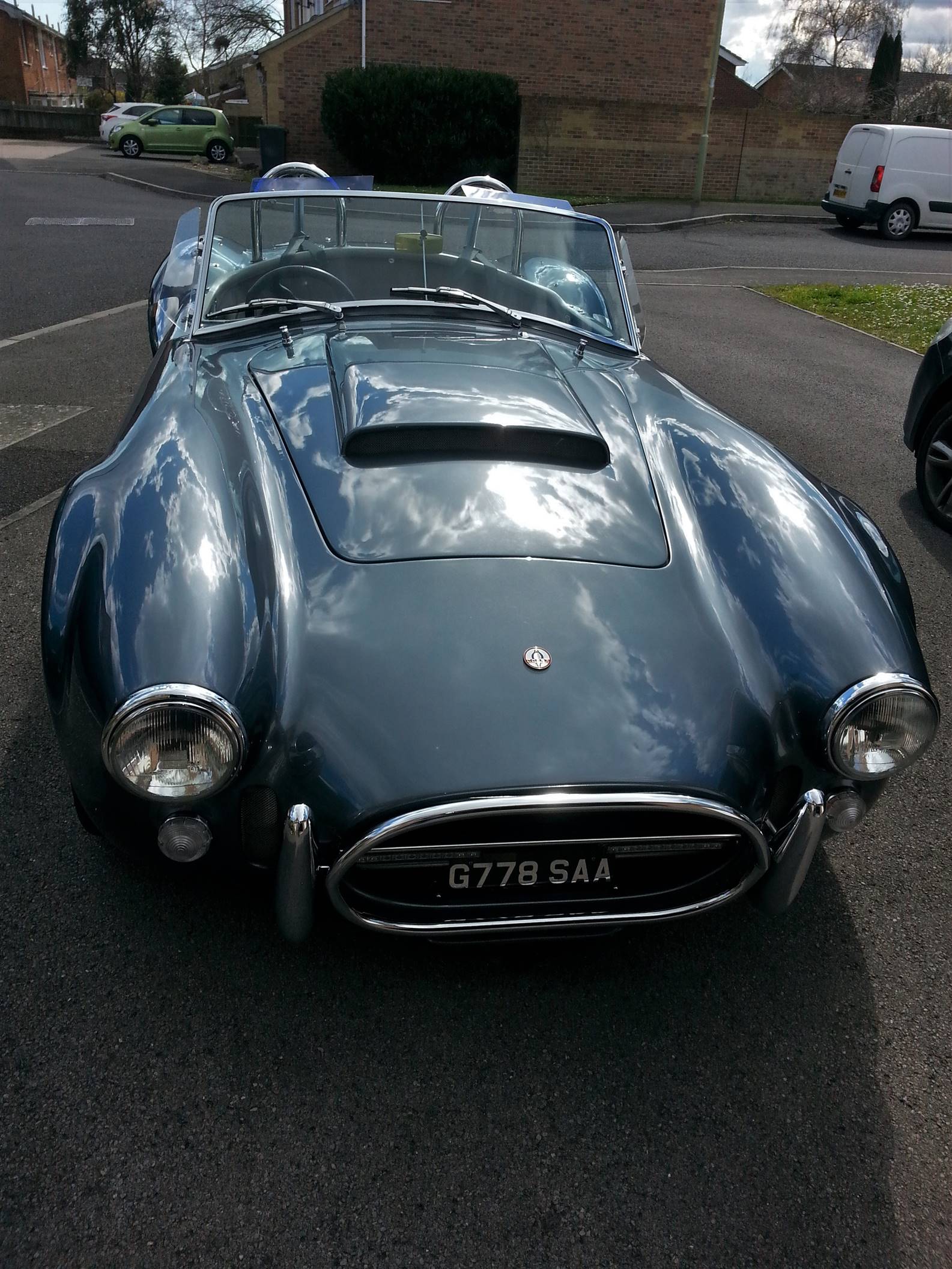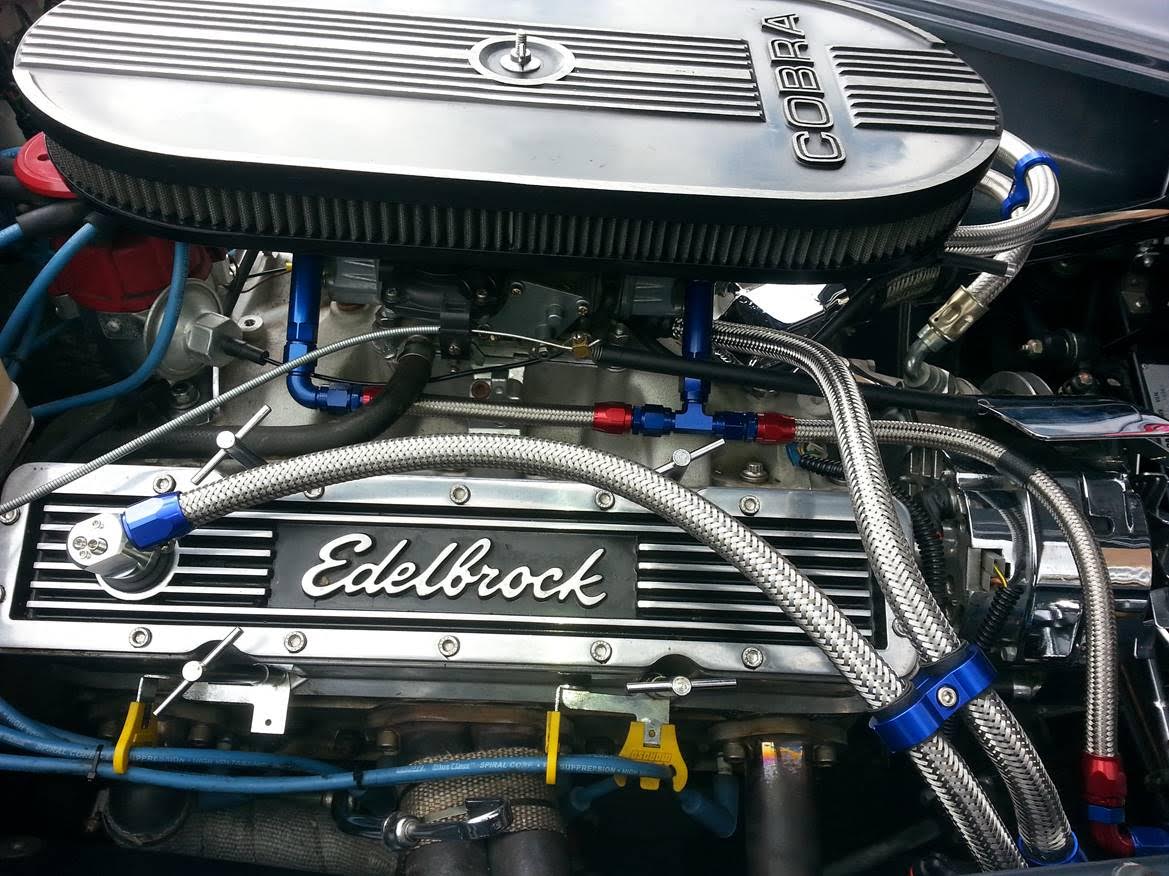 ---
I installed my new M/E Wagner PCV October, 2015, on my 1959 Chevrolet 235 CI inline six in my 1951 Chevrolet Sport Coupe. I removed my standard PCV valve and installed the new PCV and tuned it in following the instructions. After installing, I went for a drive and immediately felt a very noticeable new surge of power as I left my driveway!!! WOW!! What a difference it made in my engine's performance. It was well worth the extra cost!!! Oil stays clean and no oil consumption. LOVE IT!!! I feel sorry for those who don't have one. They don't know what they are missing.
Thanks again for your invention. Love it.
David Franz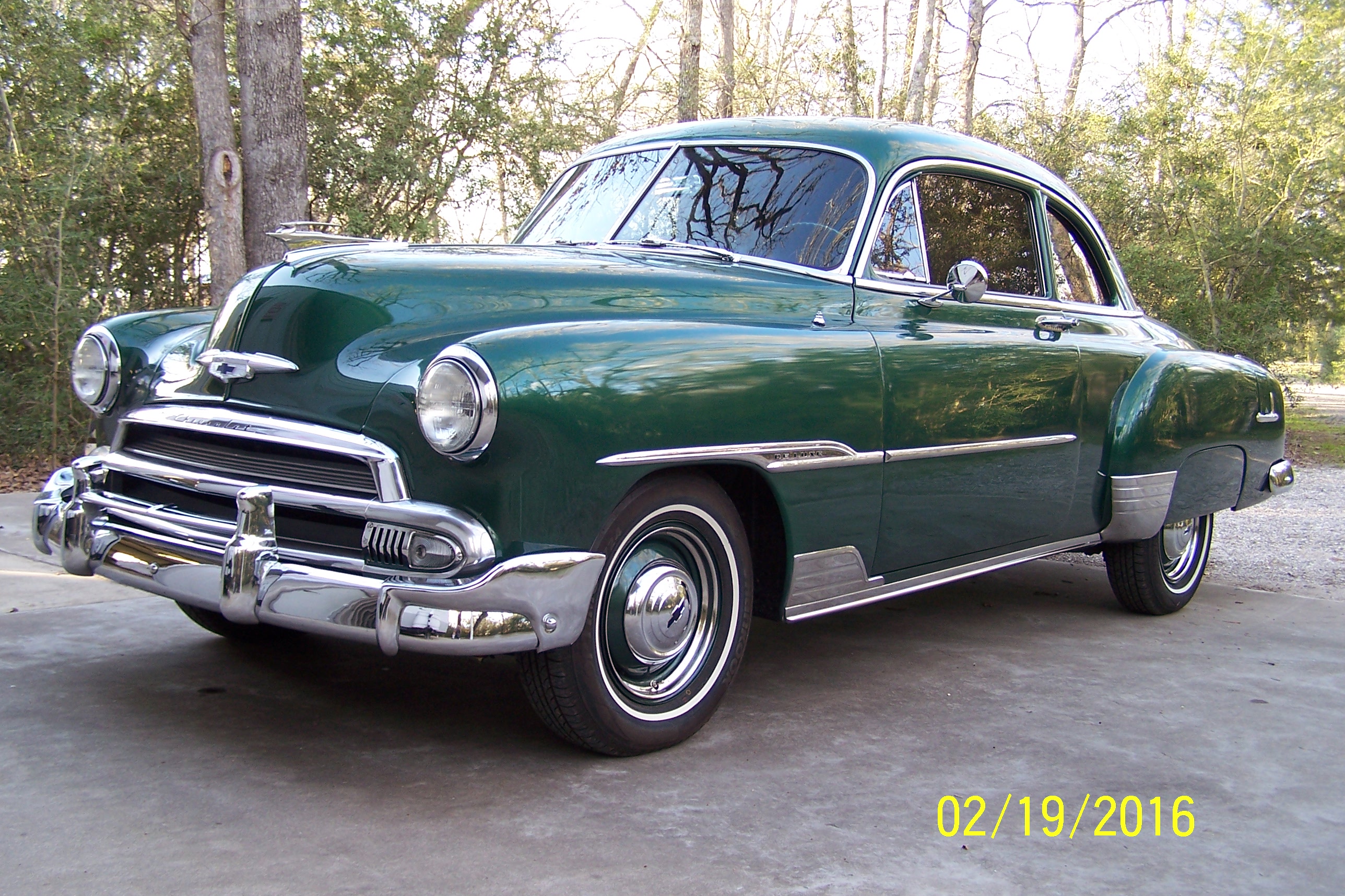 ---
I set up the unit on my 455 per your instructions and find myself VERY happy with its operation to this point.
I was able to drop a size on my qjets idle tubes, drop a size on the primary circuit jets and I'd swear my Pontiacs normal slight rear main seal oil drip was better!
Where it installed on my engine even looks pretty good….that's always a plus.
I am very pleased.
David Jones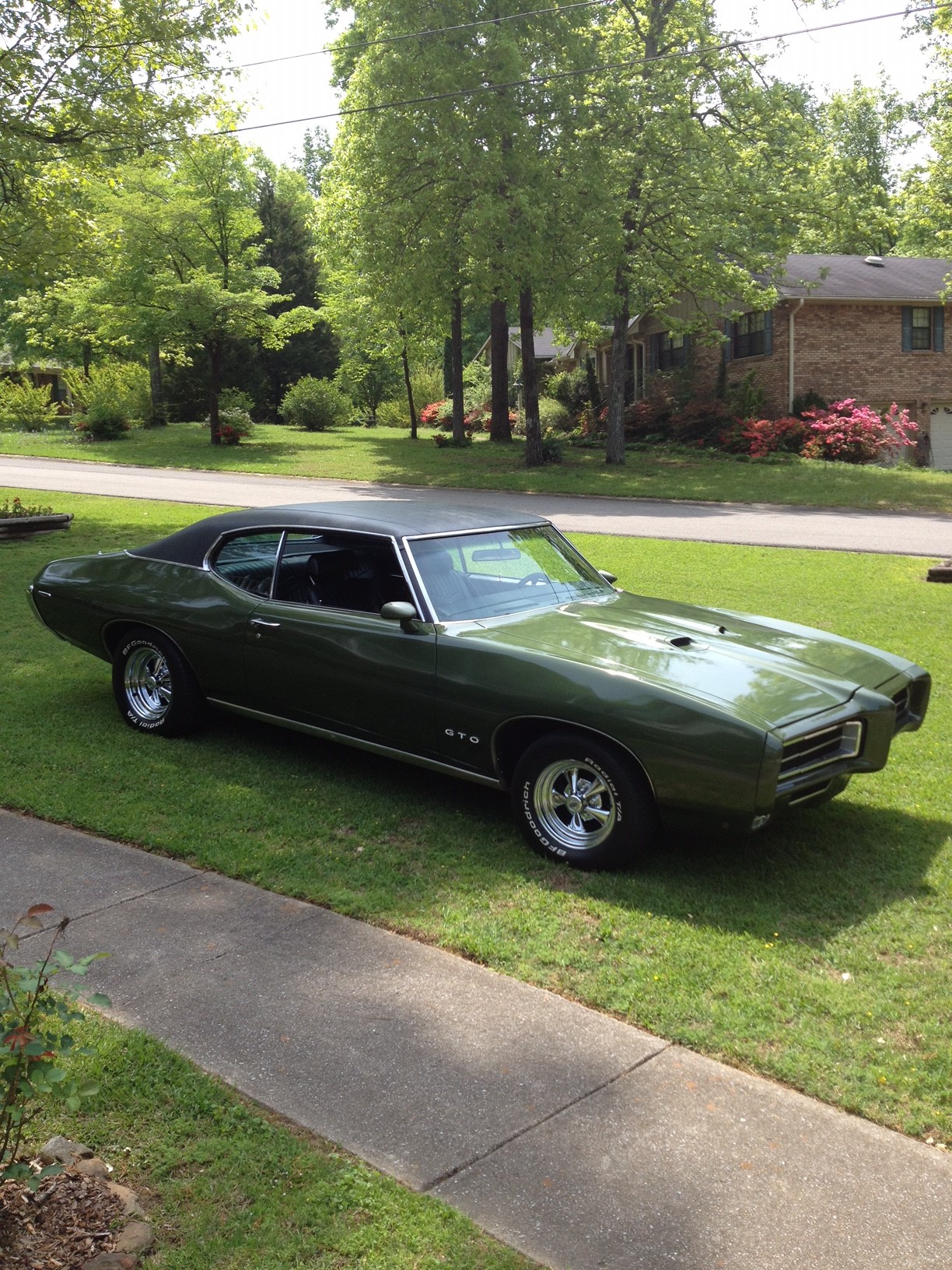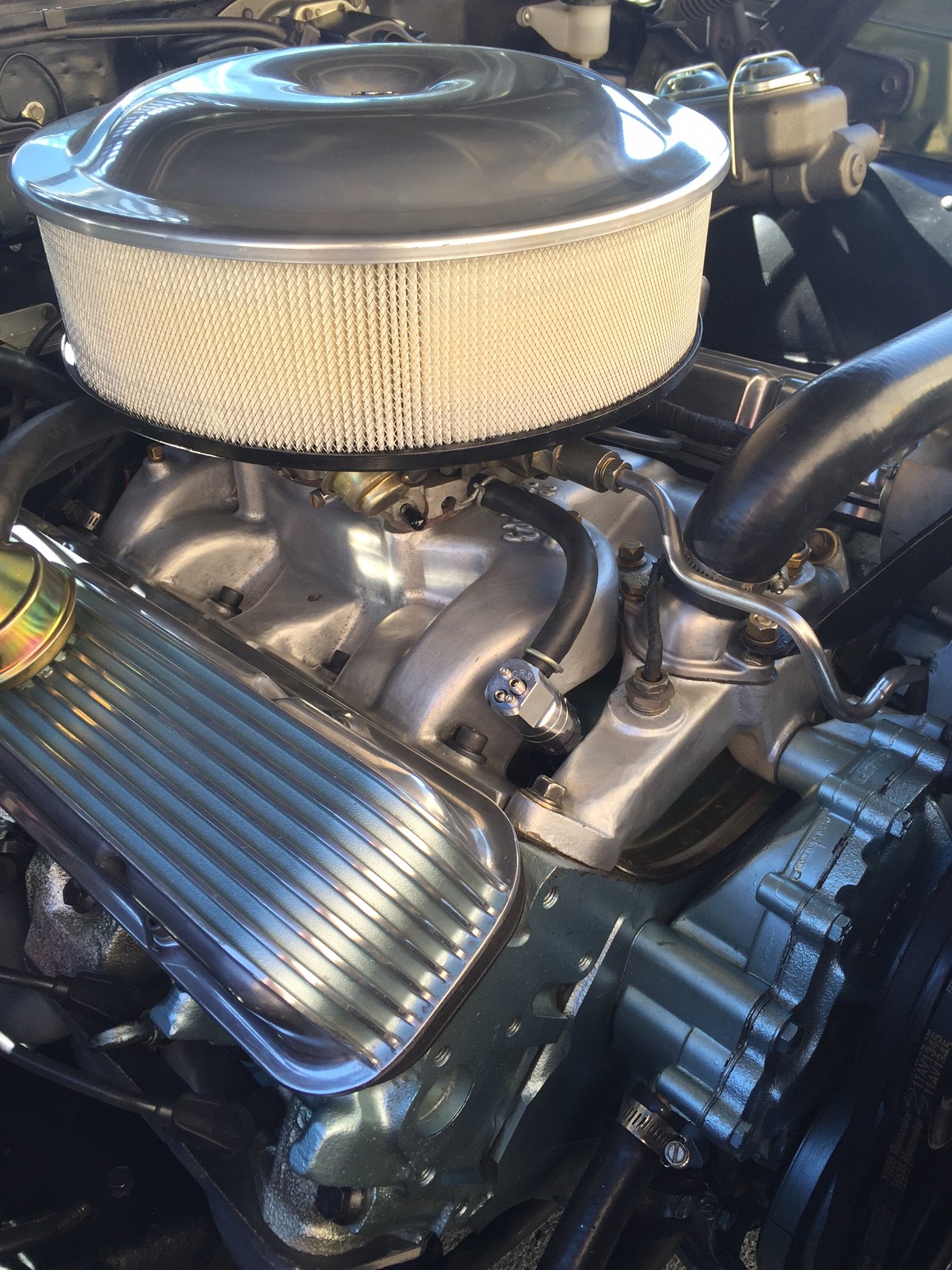 ---
See below for information regarding AN hardware
Here's list of the AN hardware and hose I used and their PNs from your valve to the air/oil separator, then to the carb's PCV vacuum inlet (usually 3/8" OD). I typically use Earl's Performance stuff, which in my view seems better than the rest, yet with few exceptions doesn't cost much, if any more. The Fragola and Russell lines are I believe are made offshore. Aeroquip's automotive line is ok, but doesn't offer the variety Earl's does. If a person wants black hose ends and adapters, Earl's black "Ano-Tuff" costs more than Fragola and Russell black fittings. I used all black fittings on the roadster. But on the '34, I used red and blue to match the existing fittings.
Starting with the hose, the following is a run down in order of assembly from your valve to the air/oil separator and on to the carb's PCV vacuum inlet if the person wants to continue with AN hardware and hose.
All hose is Earl's Pro-Lite 350; wrapped in braided black nylon. Very flexible; 2.25" bend radius. Will need to be reamed out a bit on the end that fits over your valve's inlet and the carb inlet. I used a 3/8" mill cutter, but still a very tight fit on both inlets.
1. Hose: -6 AN (ID .35") Minimum length from Summit: 3 ft; PN350306ERL
2. Econ-O-Fit Hose Clamp –6 AN (red, blue, black, or chrome available ) Red, for example: PN 900106ERL (use on hose over your valve inlet)
3. Auto-Fit Hose End [Straight (but comes in variety of angles)]: –6 AN PN 300106ERL
4. Male 3/8 NPT to male –6 AN aluminum adapter (comes in Straight, 45 and 90 degree). 90 degree: PN 982266ERL Which one will depend on where the valve is in relation to where the air/oil separator is mounted.
Going from air/oil separator to carb (using same hose):
5. same as (4)
6. same as (3)
7. same as (2) if there's room. If not a small band clamp will suffice, but the Earl's hose by itself will probably be tight enough
Bill Buchanan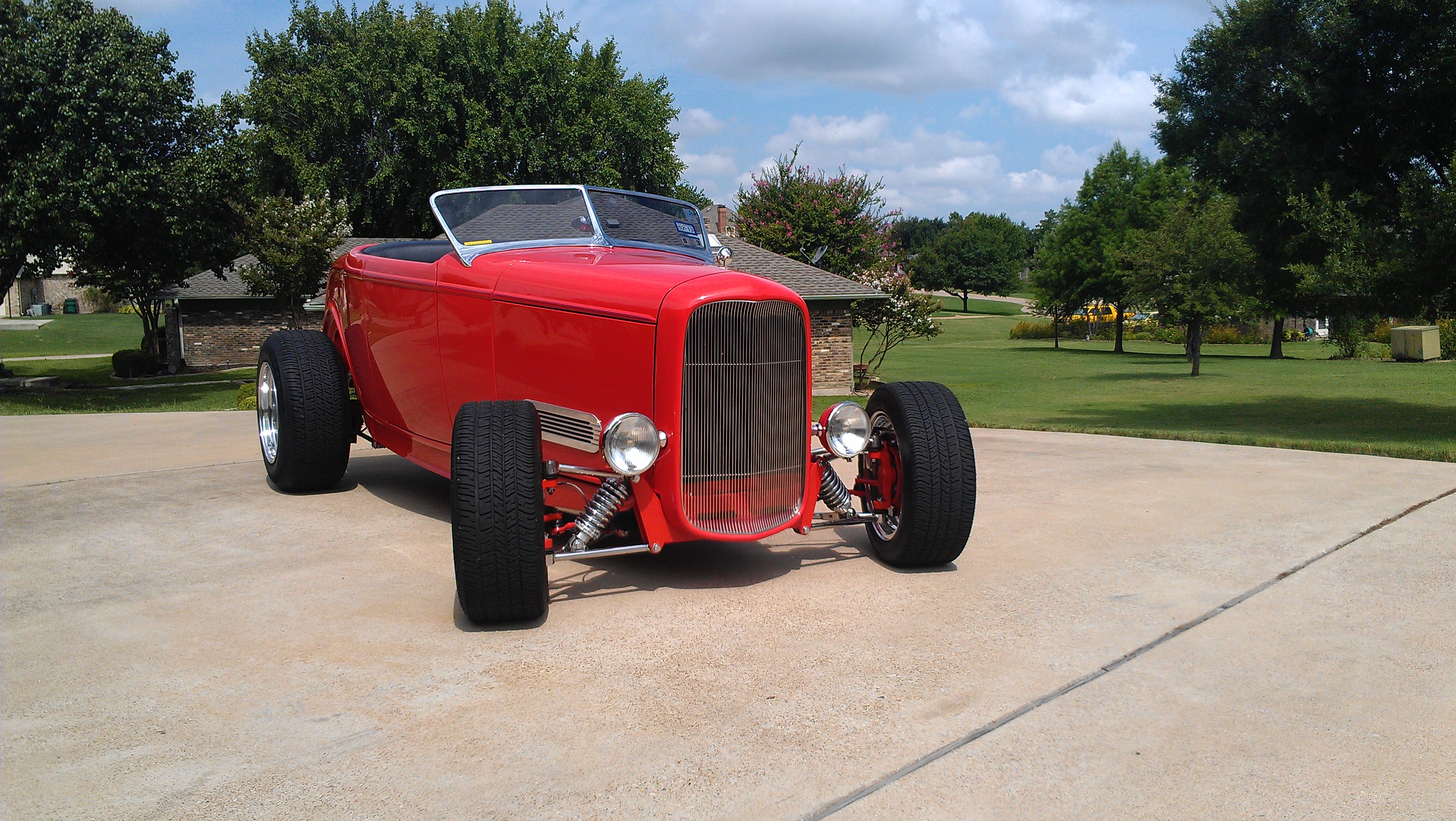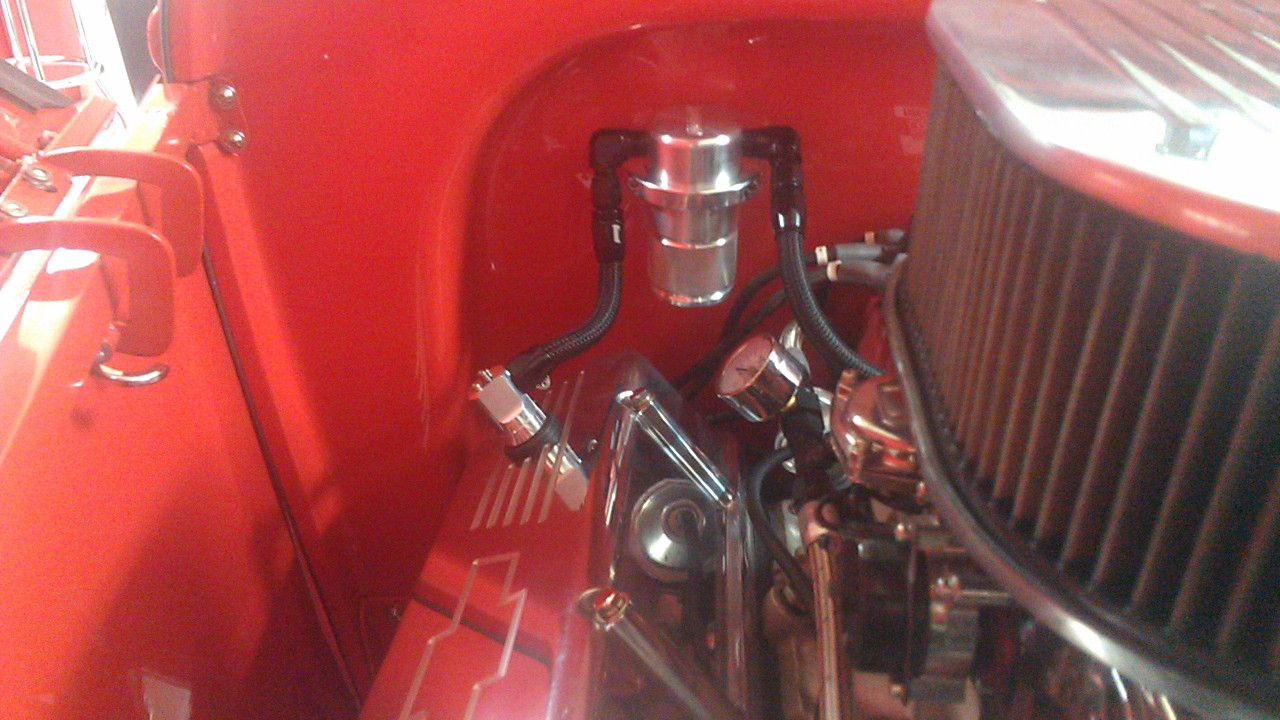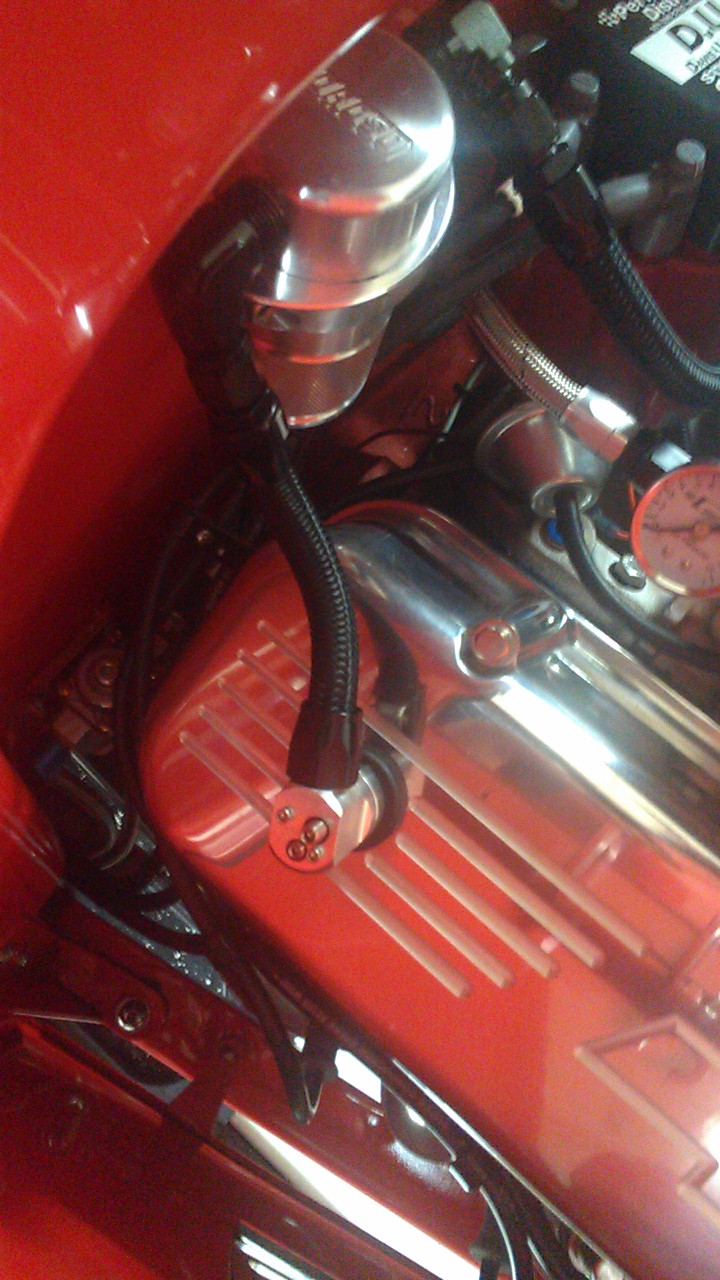 ---
I have just received the valve, and I had mentioned my purchase to a great friend. He was surprised at how much the unit cost, but today when I placed the valve in his hand he was just amazed. He is a highly qualified engineer, and he was just blown away by the pure quality of the product. I am sure within a month you will be shipping another unit to him.
Dave Canon
Click here to read Dave's excellent writeup he did on his unique installation of our valve!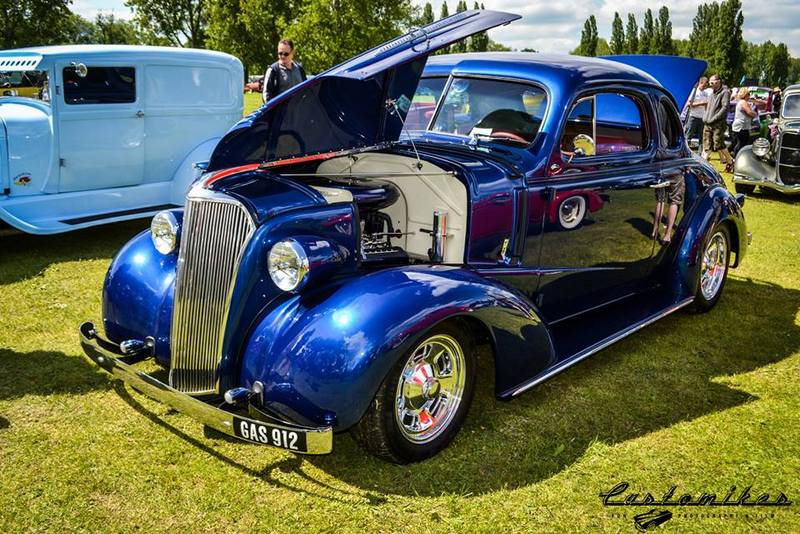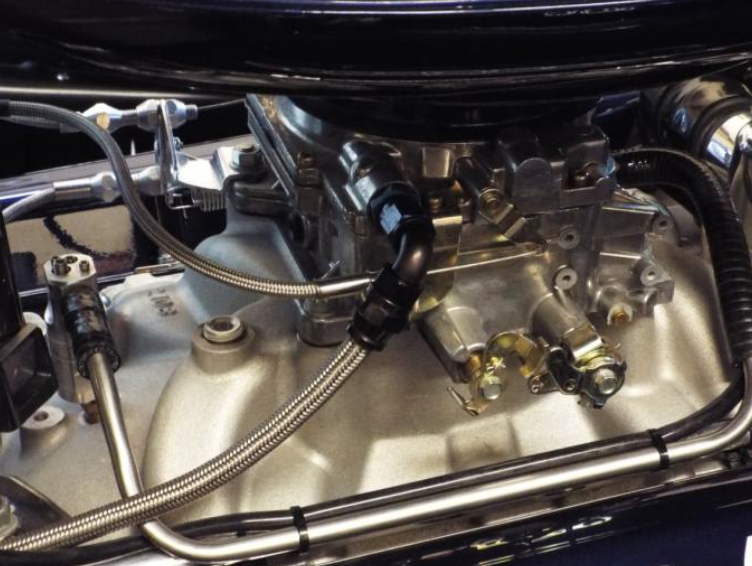 ---
As the owner of a slightly modified 1969 Ford Mustang, and manager of an automotive shop, I had read about the Dual Flow PCV Valve. After receiving the valve, I was very impressed by both the quality of machine work and how easy it was to install and set up. I am very happy how smooth the motor idles and how much better it drives. I would definitely recommend your product and will be installing it on all of my future project cars and trucks.
Todd S.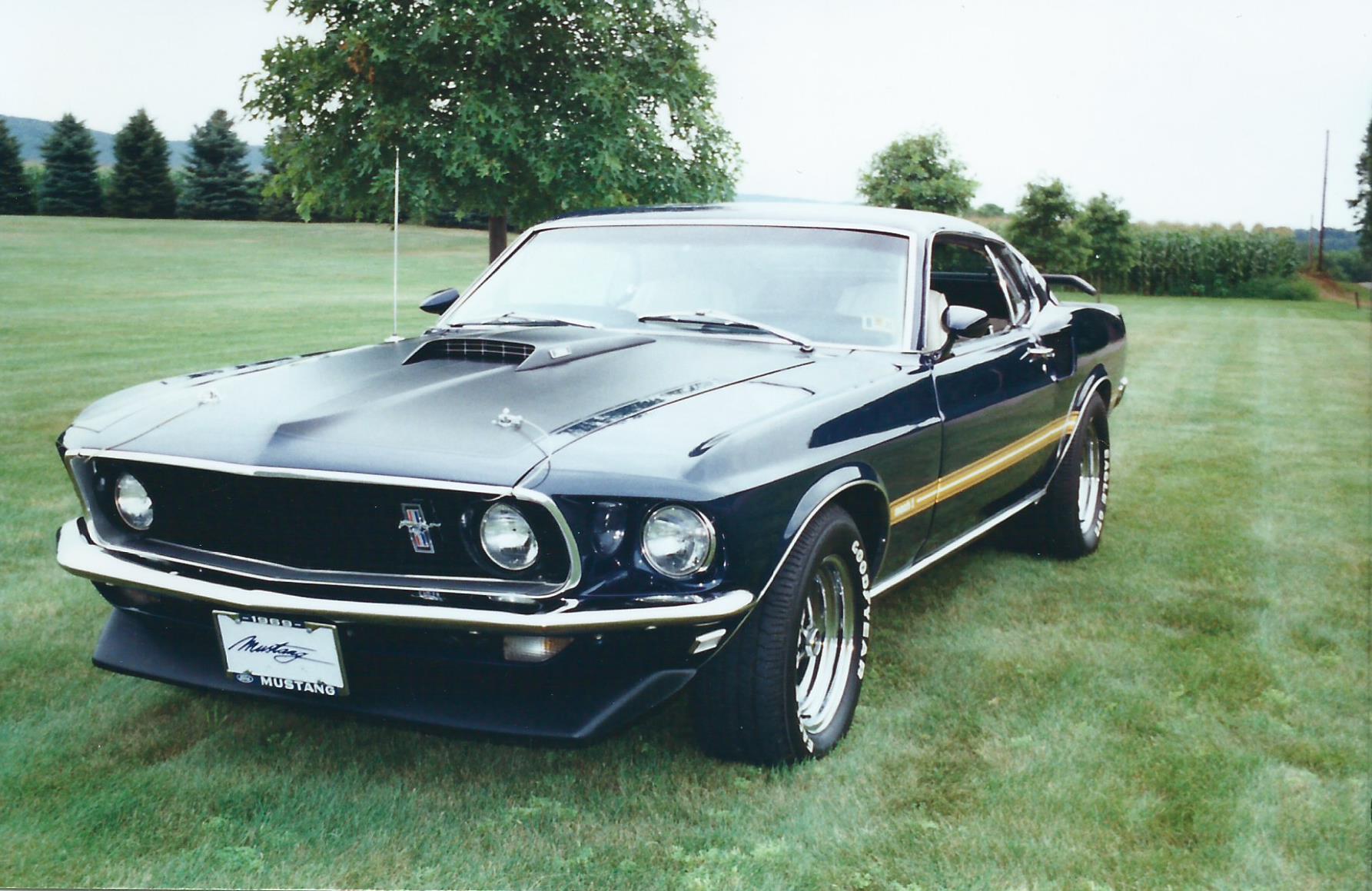 ---
Just wanted to tell you what an awesome product you make. I just installed it on my 53 MG TD. At first I was apprehensive that it may not work with such a small (80 ci) engine, but it seems to have tuned in well.
Here are a couple of photos, I am working on cleaning up the installation a bit. In the photo you can see I have run the line for the vacuum gage through the firewall so that the system can be fine tuned during driving. It is an amazing device, again I want to say how well made it is.
Cambren Davis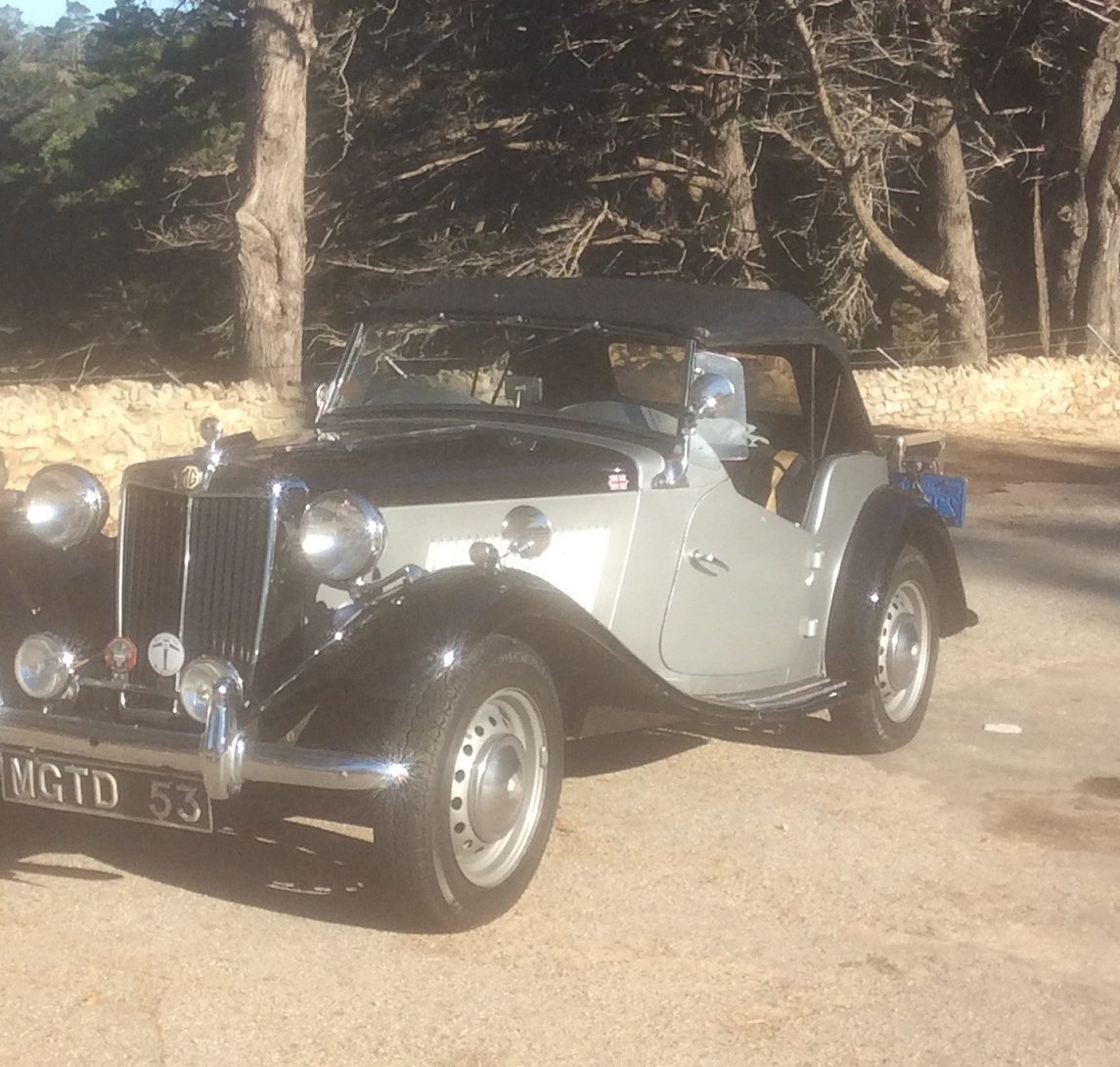 ---
See more Customer's Rides:
Click here to go to fuel injected applications
Click here to go to turbocharged / supercharged applications